Entourage Style – Please ID Sloan's Off The Shoulder Sweater!
Tons of requests for Sloan's grey, boatneck, off the shoulder sweater.
The amazing Amy Westcott, wardrobe designer for Entourage revealed the info on the sweater – specifically that it's from Ever, and it's MEN'S!
It is the Ever Britain Cashmere Sweater in Heather Grey in a larger size for the oversized look!
You can buy it here at RevolveClothing.com…only a few left!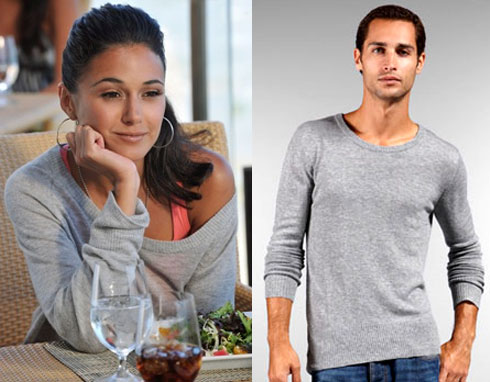 Subscribe to our Newsletter