Earth Day Beauty
Happy Earth Day! Celebrate the day by revitalizing your natural beauty with organic and natural products. Known for her own line of organic hair care, I'm sure Kate Hudson would approve. Since the release of Hudson's line in 2008, the organic movement has not only taken off in supermarkets, it has also made its mark in drugstores. I'm ecstatic that you can find plenty of non-toxic, cruelty-free, and eco-friendly products that are kind to your body and also to Mother Nature. The choices can be overwhelming, but I've helped you narrow down the options with some of our favorite earth-friendly…and body-friendly…beauty aids. Here's to a greener earth and a more beautiful you!
1. Kiss My Face Oat Protein Sun Screen SPF 30:
Dermatologists agree. Sunscreen is the best preventive medicine out there for a beautiful face and age-defying skin. Kiss My Face's blend of Oat Protein, Oat Beta Glucan, and Titanium Dioxide combines to ensure that you stay moisturized and protected.
2. Organix Renewing Moroccan Argan Oil Shampoo ($7.99)
Sulfate free, but full of rich Moroccan Argan Oil, this shampoo penetrates each hair to protect it from UV rays and styling heat. This formula strengthens while simultaneously creating soft and shiny hair.
3. Organix Renewing Moroccan Argan Oil Conditioner ($7.99)
Finish the process with Organix's complementary Argan Oil conditioner. Completely renew each and every hair with this amazing blend.
4. David Babaii for WildAid by FHI Heat Ceramic Tourmaline Dryer ($70)
When Kate Hudson launched her organic beauty line, she didn't go at it alone. Hudson teamed up with David Babaii and together their products benefit WildAid, an organization that seeks to end illegal wildlife trade. Buy this hair dryer for pretty locks and a beautiful cause.
5. REN Moroccan Rose Otto Body Wash ($27)
Ideal for parched skin, this gentle body wash is infused with the sultry scent of Moroccan Rose Otto Oil. This REN formula cleanses and hydrates skin without leaving an oily residue.
6. Deep Steep Shea Butter Body Wash in Tangerine Melon ($6)
Another wonderful formula for skin that's begging for moisture, this Deep Steep body wash will re-hydrate you with its blend of Shea Butter, Mango Butter, antioxidants, and vitamins E and B5. Achieved with all organic plant extracts!
7. Pangea Organics Grapefruit and Sweet Orange Lip Balm ($12)
Powerful. Effective. Green. This Pangea lip balm has it all! It gets the job done with organic oils, vitamins, nutrients, and essential fatty acids. Healing and organic, it also boasts a non-waxy feel.
8. Ole Henriksen New Beginning Scrub ($24)
Tea tree oil is one of nature's most effective beauty products. This scrub is great for all skin types with its power to exfoliate, smooth, and oxygenate.
Most Read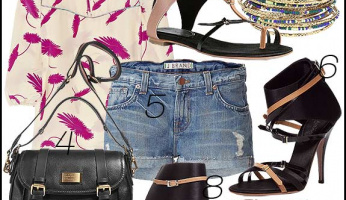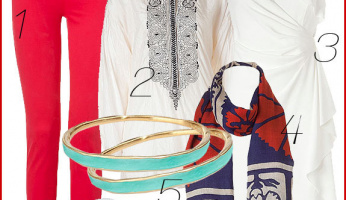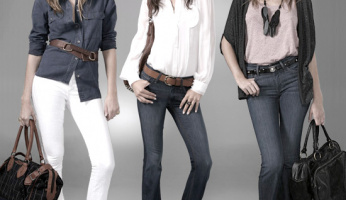 Subscribe to our Newsletter