Designer We Love: Marc By Marc Jacobs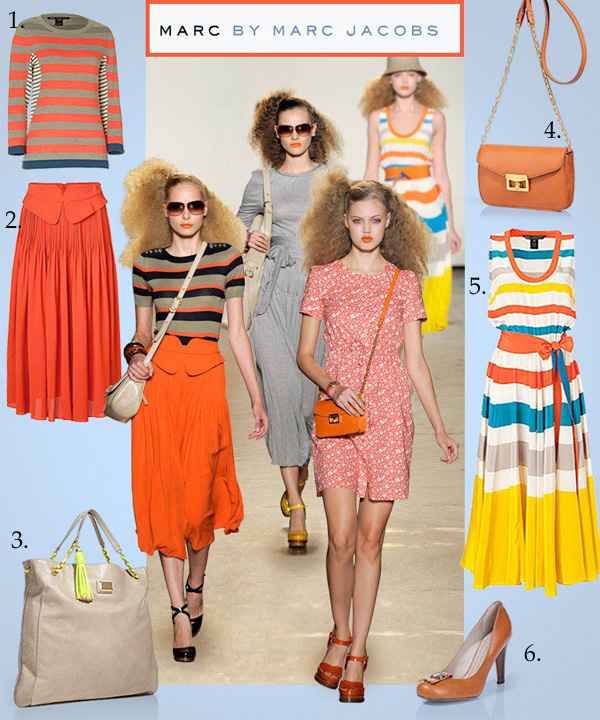 Marc Jacobs hit the scene in the eighties and hasn't stopped since. Once only available to the highest of high end, Marc Jacobs made his signature style available to so many more fashionistas with his diffusion line, Marc by Marc Jacobs. Without disappointment, the Marc by Marc Jacobs spring collection boasts chic 70's-inspired silhouettes and vibrant colors.
Here are a few of my favorite pieces:
1. Marc by Marc Jacobs Simone Stripe Dress ($628)
Bold stripes define this vintage-inspired dress. With its of-the-moment mid-calf length, this dress is the perfect way to show off your favorite wedges or espadrilles.
2. Marc by Marc Jacobs Rouge Pleated Silk Skirt ($530)
Again, the mid-calf length is entirely NOW with its nod to a 70's trend. Tuck in a simple fitted tee to show off the gorgeous gathered waistline and flowing, pleated skirt. Its vibrant red-orange color WILL get noticed.
3. Marc by Marc Jacobs Beatrix Stripe Sweater ($178)
Americana at its best, this crew neck gets its preppy vibe from nautical-inspired stripes in playful yellow and gray. Great with shorts or jeans, a fun piece of knitwear is a must for spring 2011.
4. Marc by Marc Jacobs Bianca Dreams of Monte Carlo Jane Bag ($228)
Bianca dreams of Monte Carlo and so do we. Take a piece of iconic style home (or out on the town) with this bag. Slim and sassy, its size makes it perfect for day or night. Oh, and P.S…navy is an IT color in bags this season!
5. Marc by Marc Jacobs Shop Girl Khaki Snake Print Tote ($525)
Hissing with style, snakeskin is this season's animal print. Every girl-on-the-go needs a traveling tote like this one. Its neutral color is anything but boring with its neon tassel and striped lining.
6.  Marc by Marc Jacobs Cognac Leather Pumps ($320)
Stylish pumps in fine cognac leather. This will be your fave shoe for everyday, for the office and for Saturdays.
Most Read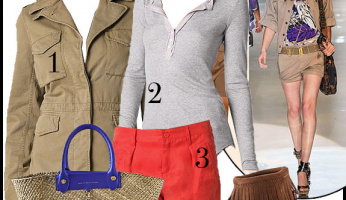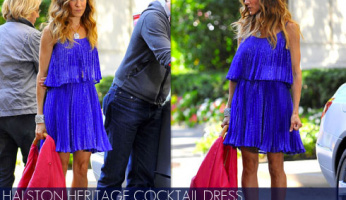 Subscribe to our Newsletter