Paris Fashion Week: Tweed, Tights, and Twinkle
Paris Fashion Week 2011 wrapped up last week, but the fun starts now. With celebrity sightings galore and runways jammed with next fall's finest fashions, I'm having a field day sorting out the trends that will set the stage for the next season. Rachel Bilson and Kirsten Dunst perfectly captured the big three trends I took away from Paris: tweed, tights, and twinkle!
1. Rebecca Taylor Metallic Braided Jacket ($450)
Tweed has made a comeback in a BIG way, as seen on Rachel Bilson. This Rebecca Taylor jacket has a classic cut, but its metallic braid trim keeps things current with just the right amount of contrasting shine.
2. Commando Matte Opaque Tights ($34)
Tights with dresses were everywhere last week. Commando's tights give you a sleek shape (something you need while rocking a mini dress) and a matte black finish (the perfect backdrop for metallic shine). See Kirsten Dunst's outfit for a great example of twinkle plus tights.
3. Rachel Roy Sheath Dress ($276)
A hybrid of all three fashion week trends, this sheath dress has a tweed-like finish and a metallic sheen that would look perfect paired with tights! This is Fall 2011 in its finest form.
4. Shoshanna Scoop Neck Tulip Dress in Tweed ($330)
I adored Rachel Bilson's tweed dress. Paired with fashion-forward booties, this nubby fabric takes on a whole new attitude. Also great with those tights…
5. Pleaser Bliss-30 Platform Pump ($37)
The pump/sheath combo is a girl's best friend. These patent leather platforms are a must-have: they add shine to matte tights and are the perfect ending to a sheath dress. (Dunst paired her pumps with tights and a metallic cocktail dress.)
Most Read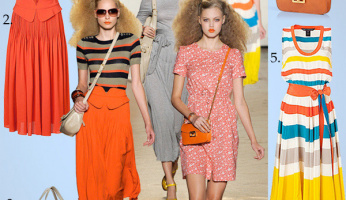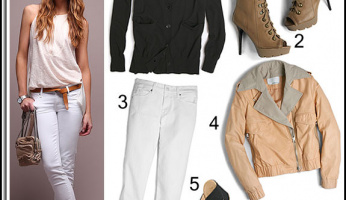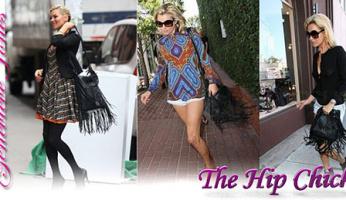 Subscribe to our Newsletter