Designer Spotlight: Ivivva Athletica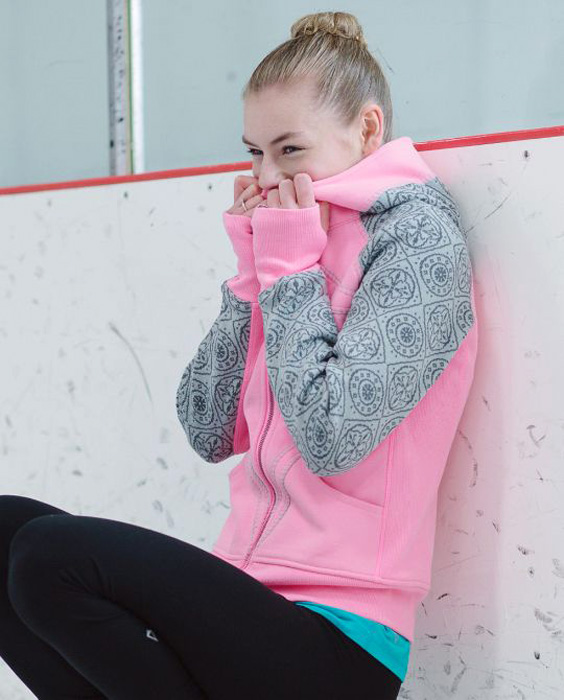 Get ready for your 6-year-old daughter to have a more stylish outfit than you for yoga class (you know her downward dog is already better than yours!). Lululemon's Kids' Line, Ivivva, is inspiring a new generation of fashionable yoga addicts.
I was invited, along with my 12-year-old daughter Taylor, who is already obsessed with the label, to the new Austin ivivva showroom last weekend. Needless to say we were both beyond excited. We were greeted at the door of the beautiful adobe style store by its owner Kimberly Burroughs. She welcomed us into the store and right away we began diving into the beautiful racks of clothing displayed before us.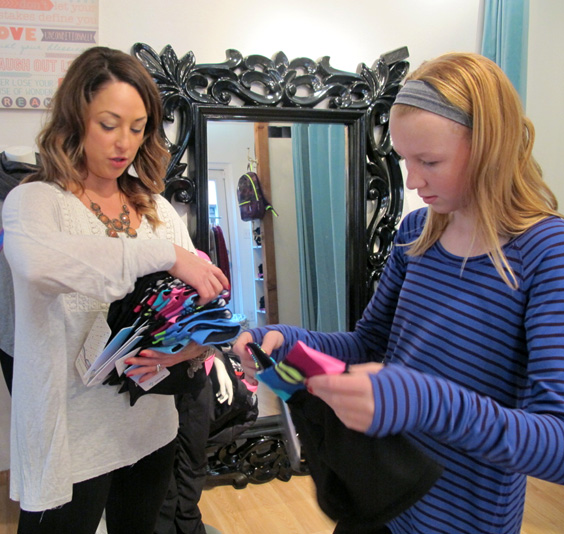 Right away I was so impressed by the beautiful colors, patterns and incredible quality of the ivivva line. As a mom I always look for good quality. I know all Moms appreciate clothes that not only wear well but also wash well. ivivva clothes are pre-shrunk. That means if they fit perfectly in the store they will fit after you wash and dry them. Too many times I have purchased clothes that shrink after the first wash. Not anymore.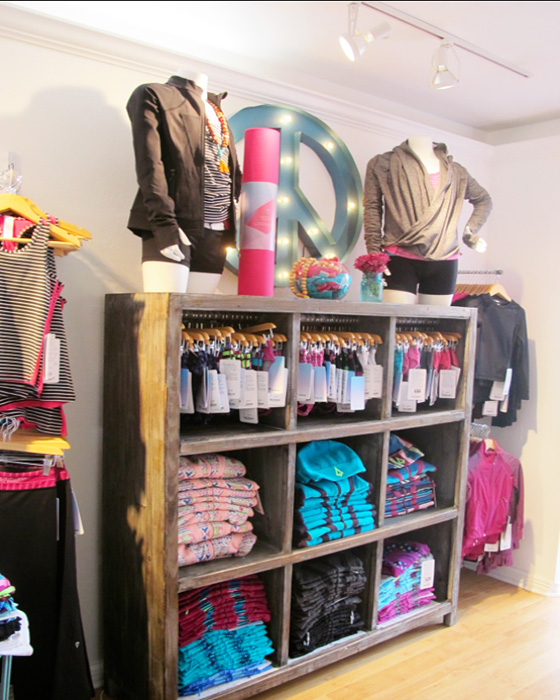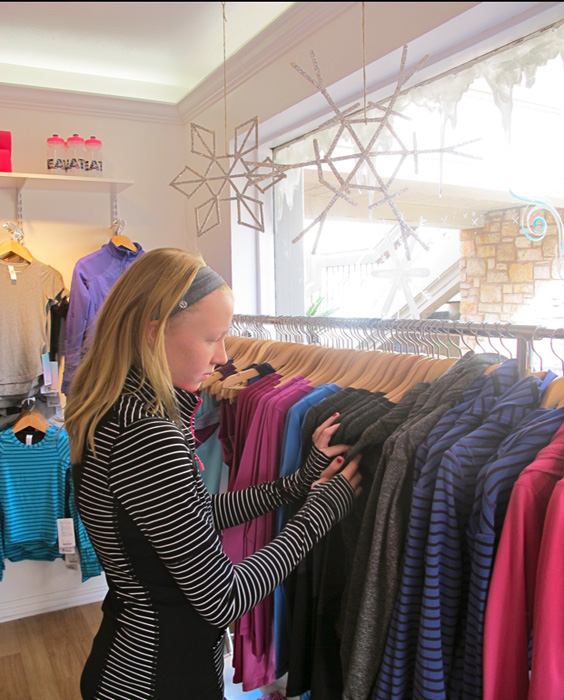 The fit is incredible. Designed for pure comfort you won't find a seam that irritates or a strap that keeps falling down your shoulder. Even the headbands are designed to be slip-free. My daughter loves that feature and the headbands are stylish to wear everyday.
Beyond the comfort of ivivva apparel is the incredible attention to detail. From long sleeved running shirts that have a thumbhole to keep sleeves in place while keeping your hands warm to Hoodies with a built-in hair tie (now how smart is that?) you will live in your ivivva wear. And look great. No way can you achieve all that with sweats.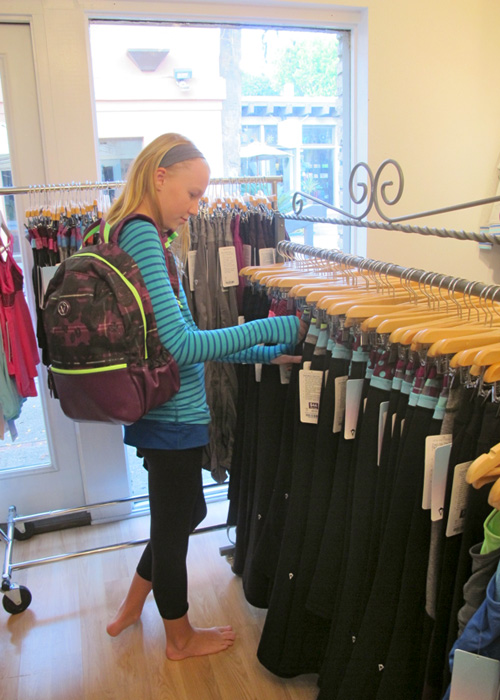 As for whether the prices are on par with Lululemon: well, they are a little lower. An Ivivva hoodie can cost you $78, compared to a $108 Lululemon hoodie. For the young yogi in your life, an item from Ivivva may be the perfect gift.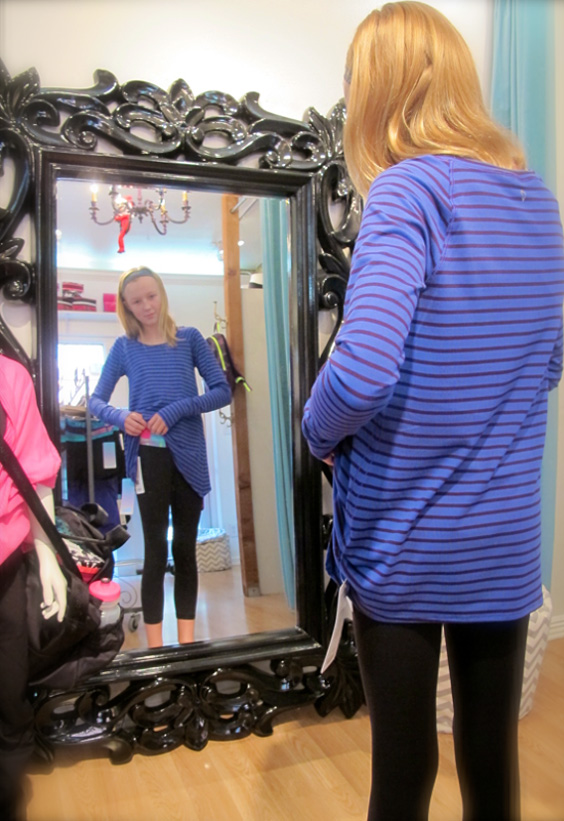 Please treat yourself to a visit to the your local ivivva store and drop-in for complimentary dance, yoga or athletic classes. Be it hip-hop, Hatha or Highland, they'll teach you some new moves with new friends that will get your heart rate – and friend count – up.
A very special thank you to our host Kim Burroughs, the Austin ivivva showroom manager for her hospitality, expertise and generosity.
If you are lucky enough to live in Austin you can visit Kim and check out the ivivva line at 1206 W. 38th St. Austin, TX 78705
Please follow ivivva's Instagram as well as ivivvs Austin's Instagram for all the latest news, inspiration and join the celebration of movement.
Most Read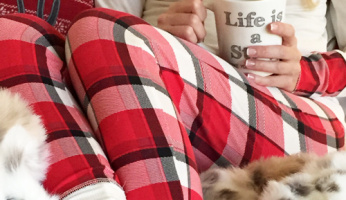 Subscribe to our Newsletter