Designer Spotlight: Emerson Ryder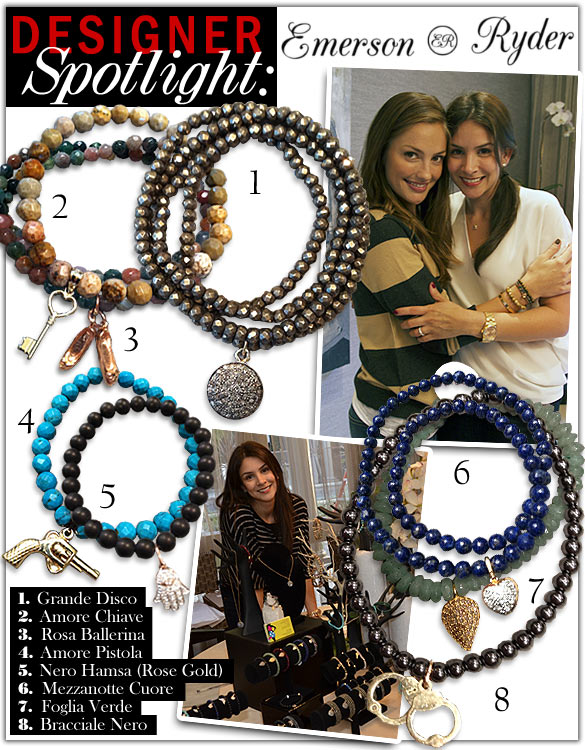 Emerson Ryder is the new gorgeous jewelry line created by the beautiful and talented Alana Sands! Her handcrafted designs have been seen on the wrists of Hollywood's elite including Minka Kelly. As you know, a stack of mismatched bracelets is Springs's hottest accessory trend. These bracelets are a great way to show off your unique style and will give every look a feel-good bohemian spin. Every jewelry collection needs one or two very special signature pieces, and you are sure to find an armful at Emerson Ryder. Currently hanging from my wrist are the Emerson Ryder Rosa Ballerina and A Piu Stelle, my personal favorites!
A Note From The Designer:
"I grew up acting and modeling in La and always LOVED fashion and especially jewelry. After I got married And had a baby I had this extra time and a fire in me to just make some pieces. I had always collected different beads and charms from all around the world and new I would one day make something. My grandma started collecting charms for me as a child and made me beautiful charm bracelets so I knew I would like to make something similar.
The Gun on Turqoouise and the diamond disc on Pyrite were my first obsessions and loves!  I started wearing them and my friends asked me to make some for them and their friends and so on. So I Decided to have my first trunk show and I would call my jewelry Emerson Ryder ( the names of my 2 children who are the loves of my life) I had stayed up every night for 3 weeks making almost 100 pieces and was SHOCKED when I was sold out…
And now I am venturing into necklaces bracelets and earrings.  I truly feel blessed and honored  everyday that I get to make stuff I love and people actually buy it! Its Almost as rewarding as having kids :)"
SHOP THE STORY!
1. Emerson Ryder Grande Disco ($500)
Bring on the party. If a wrap bracelet can be luxurious, this is it. A quadruple wrap bracelet, these pyrite beads make a statement, especially with their diamond-filled disco-inspired charm.
2. Emerson Ryder Amore Chiave ($400)
Key to your heart. This bracelet is composed of polished jasper stones in various complimenting shades of brown. This rich neutral stacks well with anything and is quite possibly the "key" to unlocking your outfit's potential.
3. Emerson Ryder Rosa Ballerina ($400)
Multi-colored bliss. Channel your inner tiny dancer. Multi-colored bliss. Channel your inner tiny dancer with this colorful and stackable bracelet. A rainbow-colored assortment of beads is complemented by a delicate set of rose gold ballet slippers.
4. Emerson Ryder Amore Pistola ($400)
Love and guns. A thrilling mix of beauty and danger, this single strand bracelet gives its attention to a small 14K yellow pistol charm.
5. Emerson Ryder Nero Hamsa ($450)
Lend a hamsa. Daring black onyx beads provide a solid black backdrop to a rose gold and diamond-encrusted hamsa charm. As with all of Emerson's bracelets, this basic black piece goes with everything.
6. Emerson Ryder Mezzanotte Cuore ($450)
Hint, hint. This is the kind of Valentine's Day bling we long to get. Stunning blue lapis beads are strung into a double trand that's set off by a diamond encrusted heart. Can we say love at first sight?
7. Emerson Ryder Foglia Verde ($450)
Natural beauty. For the true nature girl, the boho beauty, and anyone who longs for simplicity, the Foglia Verde mimics the leafy canopy of the outdoors. Jade beads with a yellow gold and diamond leaf charm.
8. Emerson Ryder Bracciale Nero ($300): Keepin' your love locked down. These black beads are complemented by a set of tiny gold handcuffs. Lock up your style with this simple, yet stunning piece.
Most Read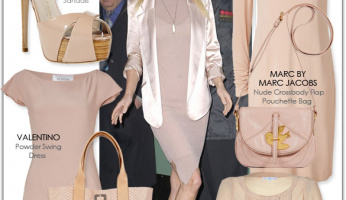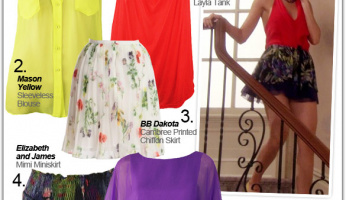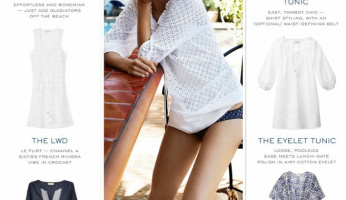 Subscribe to our Newsletter