The Dress Style That Looks Amazing in Photos Every Single Time
Whether you're planning your Valentine's Day night out with your significant other or have a first date in the works, it's always a relief when you've crossed off your outfit situation. Just like a signature workday or off duty look, every fashion-loving girl should have a go-to date-night outfit. From saving time to knowing you'll feel confident, finding an outfit combination that never fails is key.
Should you show some leg? Is pink too girly? How much cleavage is appropriate? Is this print too bold? Yes, we all have these thoughts when it comes to deciding what to wear on a first date to make the right impression, impress your date, and ultimately have a great time. Avoid wearing anything too fussy that needs constant attention to adjust and re-adjust. You're going to want to be comfortable in whatever you end up wearing, freeing yourself up to focus on getting to know your date. When in doubt, go with the simple option.
To ease your next dinner-and-a-movie evening (or whatever your favorite date night is), I'm sharing one ensemble that celebrities swear by. Jessica Alba, Chrissy Teigen, and more have all worn this specific look, proving it's a solid date-night choice no matter your style. So what are the winning pieces?
Celebrities agree: A dress with a deep-V neck and strappy heels is the best (and easiest) date-night look.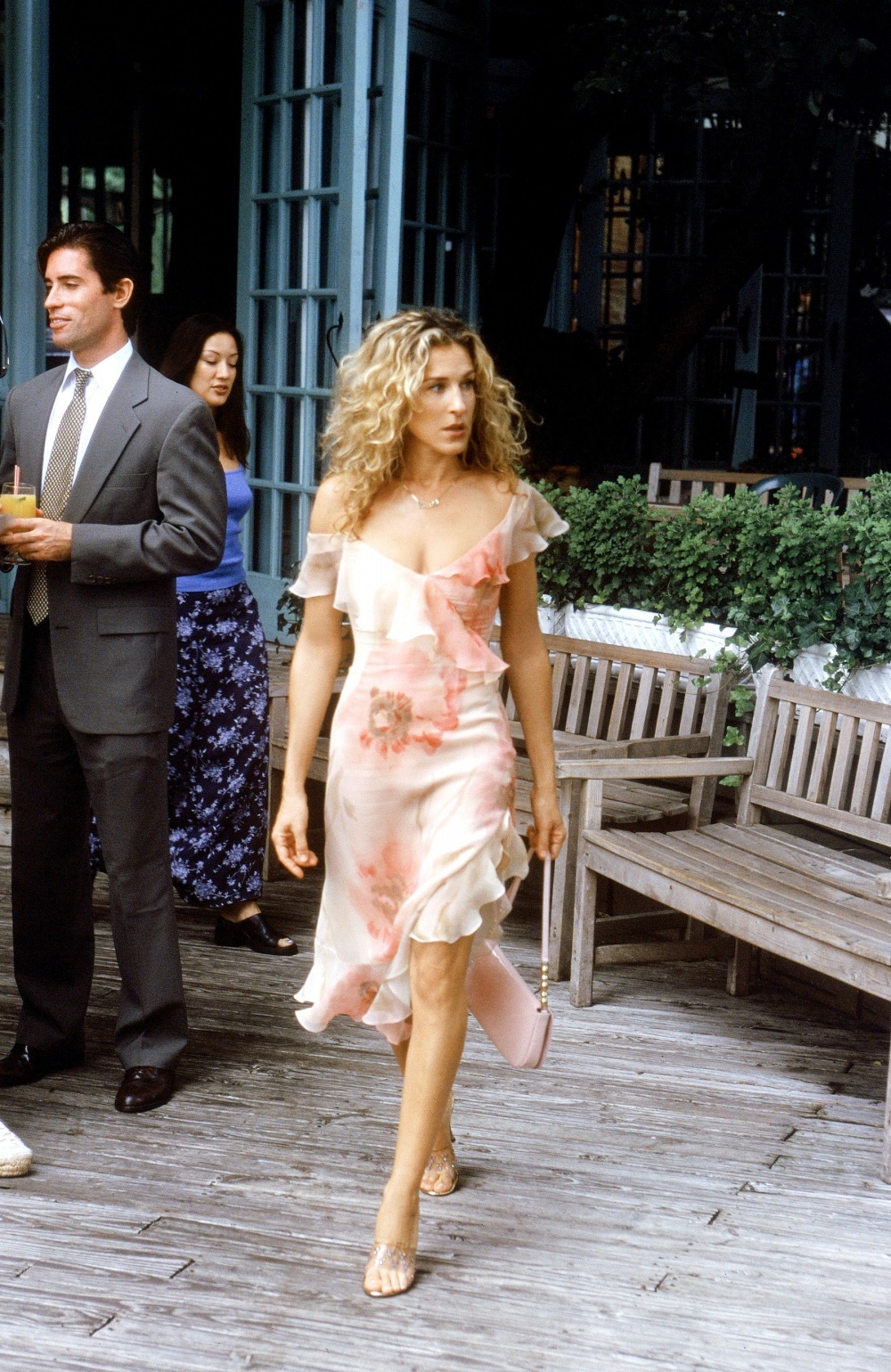 This style happens to be my favorite kind of dress to buy for date night. Fun and flirty, composed and demure, sexy and sophisticated…you get to let your colors shine when you choose this kind of dress. Also, never shy away from red. It's stunning around the holidays, Valentine's Day and absolutely smashing the rest of the year.
RELATED: Carrie Bradshaw's Best Date Night Dressing
This season my picks are anything lace and anything floral, with an emphasis on blues and corals (classic red and black are always winners, too, no matter what the season).
The Best Dresses to Wear On Date Night:

JavaScript is currently disabled in this browser. Reactivate it to view this content.
Subscribe to our Newsletter