Currently Coveting: Stylish Swimwear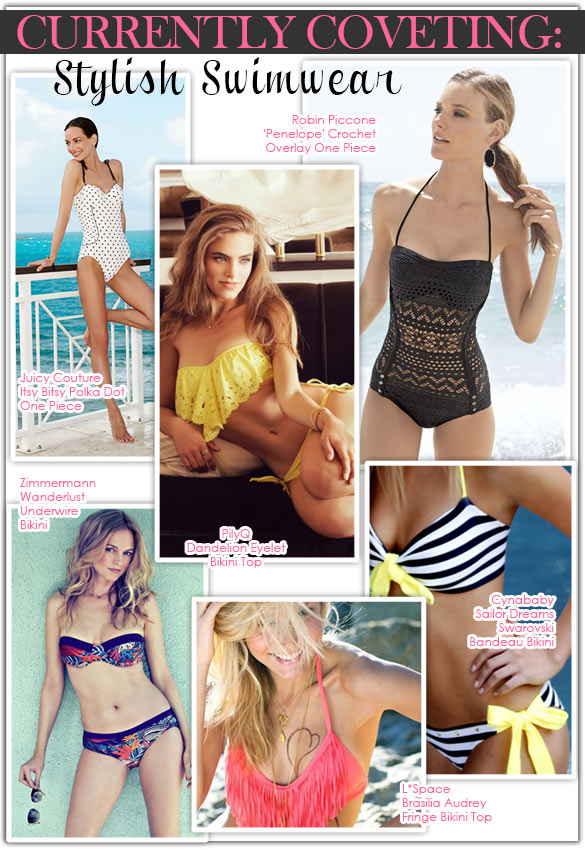 As I combed through my swimming suits this weekend I realized one thing: I'm coveting new ones. This season's swimwear is rich with color and style. The bandeau is a frontrunner in my book, with its classic lines, convenient absence of tan lines, and this year's twist of fringe and eyelet trims. But I'm also craving that vintage look, from pin-up bottoms to extra piping, sexy one pieces to all-American stripes. Overall, I'm currently coveting all these new trends, but I'm looking to get at least two new suits: one bandeau and one with throwback details. Snap up one of these new suits, your favorite beach tote, and these beach beauty essentials and head for the sand with me!
1. PilyQ Dandelion Eyelet Bikini Top: Sunshine yellow and oh-so-pretty. I love the range of color available in swimming suits, from electric orange to punchy purple. This daffodil yellow suit is cut into a classic bandeau and updated with a very retro eyelet trim. I think it's the perfect mix of sexy and sweet.
2. L*Space Brasilia Audrey Fringe Bikini Top: Speaking of color, this L*Space bikini rocks the waves in watermelon pink. Its plethora of fringe makes it almost a full-on top, and I've seen many a fringed bikini rocked during festival season. Pair with cutoffs and armfuls of charm bracelets for that concert-going vibe at the beach.
3. Juicy Couture Itsy Bitsy Polka Dot One Piece: Juicy Couture goes retro with this polka dot one piece. I'm loving all the vintage feel in swimwear this season. Look for tiny dots, extra piping, sweetheart necklines, and high-waisted bottoms to capture this pin-up girl feel. Oh, and don't forget the wedges, floppy hat, and red lipstick!
4. Zimmermann Wanderlust Underwire Bikini: Molded cups are a big trend, and one that steals from the past. This excellent structure is borrowed from vintage undergarments, and makes for excellent shaping and uplift on the beach and in the waves. The kicky Hawaiian print adds fun to this ultra structured bikini!
5. Robin Piccone 'Penelope' Crochet Overlay One Piece: Crochet…a new way! This one piece is modest, but don't confuse that word for stuffy. This little black suit is anything but boring with its see-through crochet detail and curve-inducing piping. If you're going for basic black, make sure its got fun details!
6. Cynababy Sailor Dreams Swarovski Bandeau Bikini: As most of you know from reading my blog, I LOVE this bikini….and so does everyone who sees me wearing it, which always feels good. All-American style is channeled into this must-have striped bikini. My favorite all season, it's got color pop with its yellow details, classic shape, and just the right amount of bling (see the tiny rhinestone embellishments?). I'm wearing this Fourth of July to Labor Day with my denim cutoffs and beachy waves.
Most Read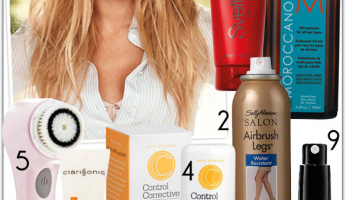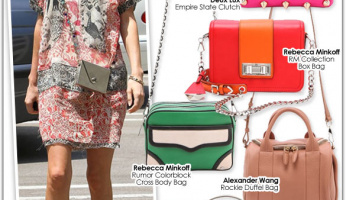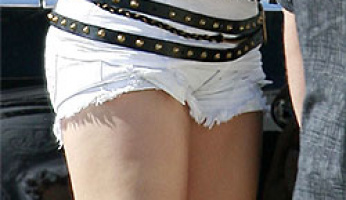 Subscribe to our Newsletter