Celebrity Style Holiday Gift Guide: Ski Bunnies
The Christmas countdown is on. With less than two weeks until The Big Day, we've pulled together some of our coziest winter favorites in a holiday gift guide- you choose your occasion! Holiday Snow, Christmas Eve, Holiday Beach or New Years Eve! Let's start with the fabulous ski bunnies, what better way to celebrate the first days of winter! Whether you're hitting the slopes, traveling the miles or staying close to home, these styles will see you through the deepest of winter freezes. If gifts are on your mind, any of these classics will make perfect presents. Fur-lined everything tops our list, whether it be gloves or earmuffs, coats or boots. A cheery red bag or a sleek black legging covers your practical and prissy sides. Still searching? Go no further than the Christmas sweater, done right in a traditional, cozy Nordic knit. With the clock ticking ever closer to December 25th, we're confident that this stylish set will see you through with plenty of time to spare (and maybe even a little time to relax, too!).
1. True Religion The Misty Charcoal Legging Pant ($167)
When dressing in bulky layers, heavy knits and oversized boots, it's important to show a little shape. These True Religion skinnies flaunt your figure with their close fit, made possible with stretch denim and impeccable styling. Ultra low rise with figure-hugging cut.
2. Rebecca Minkoff Encounter Travel Bag ($488)
Bring holiday cheer wherever you go with this holly berry-inspired bag. Bright red leather is cut into a sleek, compact tote with double handles, front outer pocket, and just-right size. This timeless tote also makes a wonderful gift, although it will be hard to give away this pretty piece of arm candy!
3. UGG Australia Black Bailey Over the Knee Button Boots ($350)
A winter staple, we've been reaching for our UGGs to keep us toasty warm and cute, to boot. These black lambskin boots have a slightly weathered, vintage look that's made a little more classy with brass buttons and an over-the-knee length.
4. Marc by Marc Jacobs White and Brick Ski Boots ($409)
We might just schedule a ski trip around these. Ultra chic, these Marc Jacobs channel your ultra fab inner ski bunny. Oversized, they are accented with leather trims, furry lining, and front tie details. Style with skinnies and your favorite chunky knit.
5. Parajumpers The Welland Milk and Black Jacquard Zip Hoodie ($445)
Adorable knits top our list of winter must-haves. A classic Nordic pattern is made all the more sweet with toggle closures and a layerable hoodie. Pair with leggings and UGGs for Christmas morning.
6. UGG Australia Chestnut Long Cuff Gloves ($125)
Stocking stuffer! Who wouldn't want to pull on these sleek, yet soft shearling gloves? Their warm chestnut color pairs back to any coat, while their extra long cuffs add that touch of fur we're all looking for.
7. UGG Australia Chestnut Double U Earmuff ($104)
A little more playful than traditional gloves, an earmuff makes a great gift for younger sisters and gal pals. Composed of chestnut shearling sheepskin, these muffs manage to be both neutral and attention-grabbing at the same time.
8. Duvetica The Kappa Ash Hooded Down Coat ($775)
Warm AND stylish, sleek AND cozy? We don't know how Duvetica did it, but the brand created The Kappa to have it all. Its slim shape is sleek for traveling, its super warm down filling makes it great for a romp in the snow, and the fur trimmed hood makes it city-appropriate, too! To top it off, the neutral ash color is wearable with blacks, tans, colors, and prints.
Most Read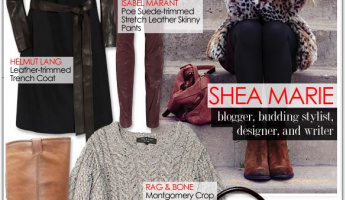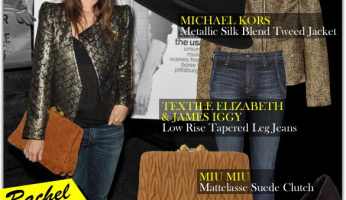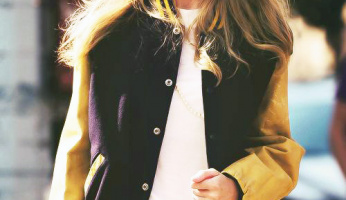 Subscribe to our Newsletter