Celebrities Survive Dirty Hair With These Hair Hacks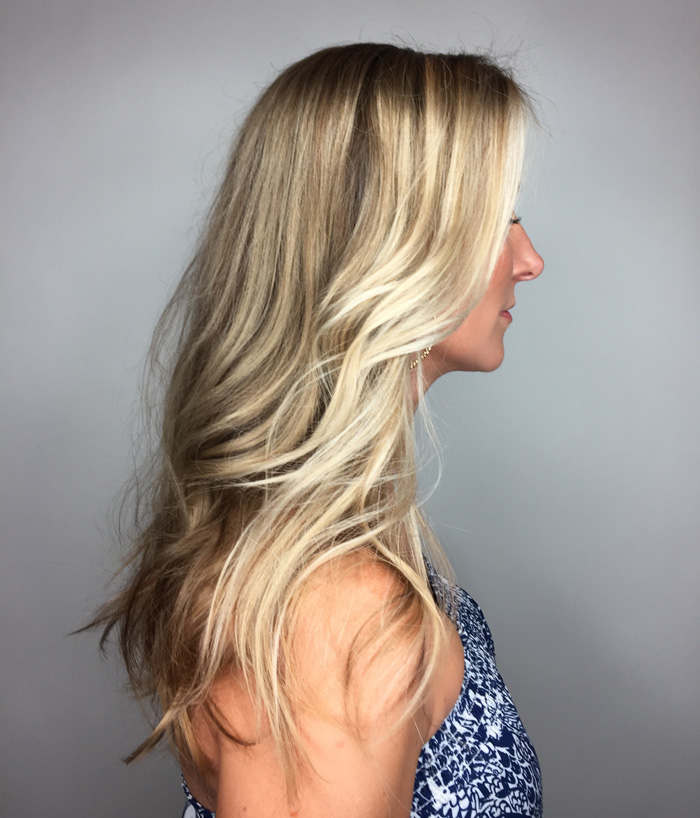 How often you are supposed to wash your hair has been debated by women for years. Some prefer to wash their hair every day, while others decide to wash every other day. I happen to be one of the ones who choose to wash my hair every other day. How frequent you choose to wash your hair totally depends on your hair type. It varies per person, and I think that's why people debate about how long the right amount of time is. I find that washing my hair every day affects the texture of my hair and how fast it gets oily.
Since I choose to do this, I face the challenge of second-day hairstyles. It is always a struggle on those days trying to decide what to do with my hair. If you face this problem too, here are 3 ways to make your second-day hair look like you just washed it.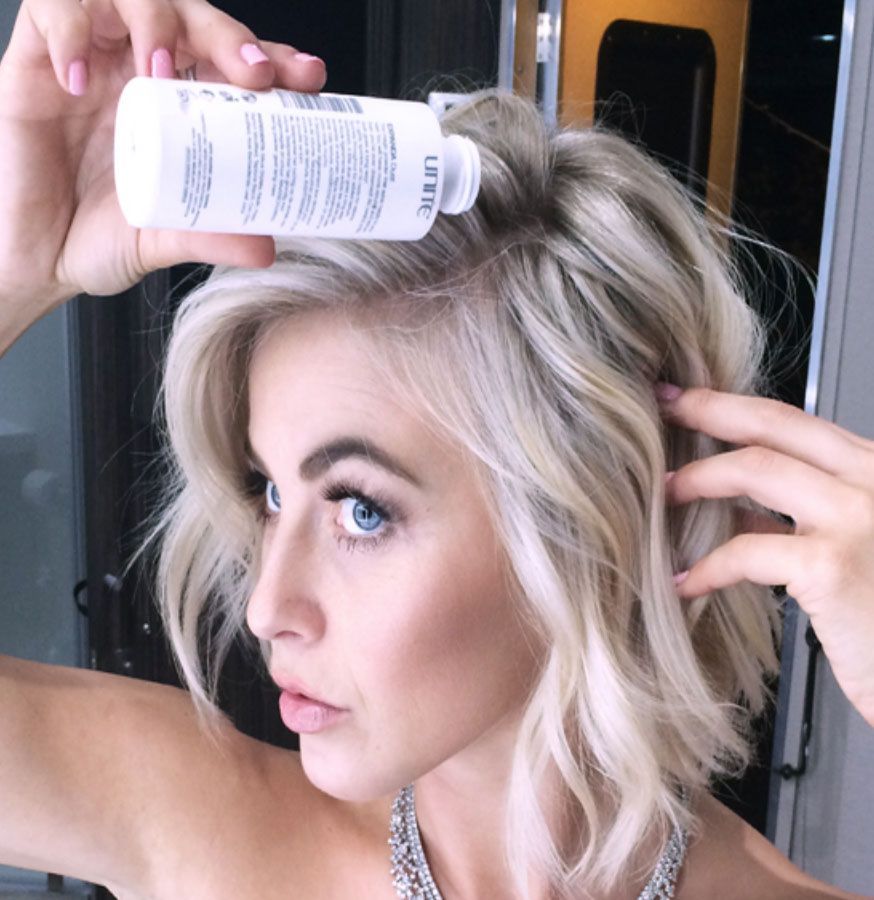 1. Reach for the dry shampoo
Dry shampoo will be your best friend! Ask any woman for their desert island hair product, and they'll tell you: dry shampoo. The MVP of all beauty kits, dry shampoo is the stuff dreams are made of for anyone with fine, oily strands, anyone craving volume and – most importantly of all – anyone who needs a sleep-in. Dry shampoo helps to give the illusion of freshly washed hair by absorbing oil. With excess oil gone thanks to the dry shampoo, your hair will look brighter and fresh and make everyone think that you totally wash your hair every day. Julianne Hough loves her Unite hair expanda dust.
1. If You Need To Strengthen Your Hair
This dry shampoo will give your hair that clean feeling without leaving you with buildup or residue. It's also filled with vitamin C—a key ingredient in helping to grow and strengthen your hair over time—along with a proprietary complex that smooths and strengthens the weak areas in your hair.
If you hate that dry, chalky, dull-looking effect most dry shampoos tend to leave you with, meet your new BFF. This dry shampoo is specifically formulated to give your hair an insane level of shine and volume without making it feel sticky or heavy.
Rather than just masking your dirty-hair scent like with most dry shampoos, this formula actually "cleans" the hair, thanks to a little proprietary molecule called OFPMA. The polymer literally coats each strand of hair after you spray it on to remove oil, sweat, and odor, all while delivering a light, clean scent all day long. BestProducts.com names this dry shampoo as the greatest of all time.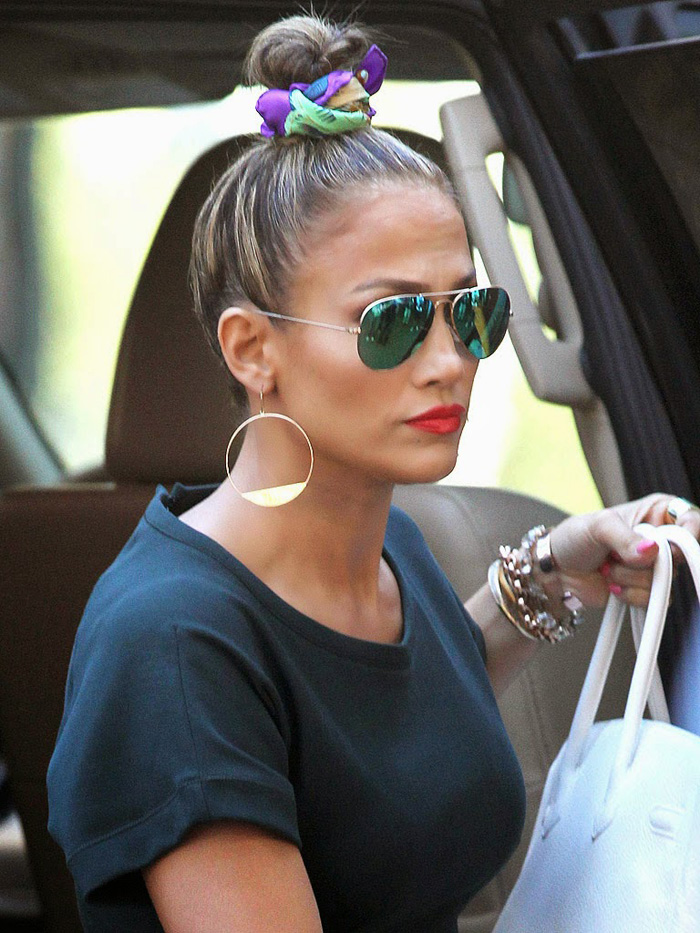 2. Try an easy updo
With second-day hair, the best way to go is throwing it up. Whether it is in a bun or a ponytail, when your hair is put up it is harder to tell that you haven't washed it in a day or two. I typically go with a ponytail or a bun, but it is also super easy to braid it and have your hair still look like you spent a lot of time styling it.
RELATED: Kristin Cavallari Tells You Exactly How To Get Her Signature Beach Waves, And It's Easier Than You Think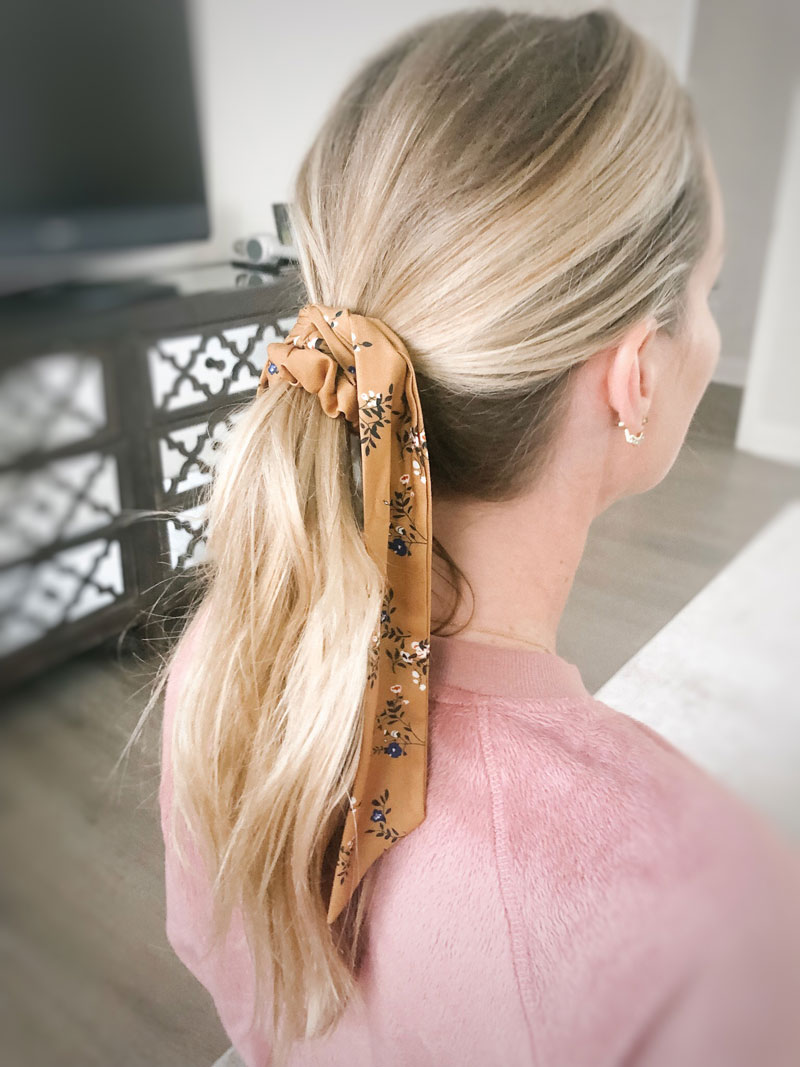 3. Throw on an accessory
I can't explain to you how happy I am that scrunchies are back in style. I wear one on my wrist every day. They have become a staple part of my outfit, and they are very convenient for when I want to put my hair up. Another accessory I have really been loving are hair scarfs. I like to put half of my hair up in these and have the tails of the scarf hang down the of the length of my hair. Some of my favorite shops to buy these from are Urban Outfitters and Shopbop. Adding an accessory to second-day hair will spice it up enough that people will think that you tried hard on your hair that morning when you totally didn't.
SHOP THE POST:
JavaScript is currently disabled in this browser. Reactivate it to view this content.
Source: Pinterest
Subscribe to our Newsletter