Buy Megan Fox's Star Style At BoutiqueToYou.com!
We can't get enough Megan Fox, so we dug up two more of her recent outfits to get her look for ourselves.
She seems to have an obsession with gray, as both her looks include a gray building block.
First off is her heather gray LnA Pocket Tee, which she pairs with a fedora and distressed jeans. And her second style includes Siwy's Hannah Jeans, also in gray.
She pairs them with purple flats and a understated black tee. So you wanna go Megan? Go gray!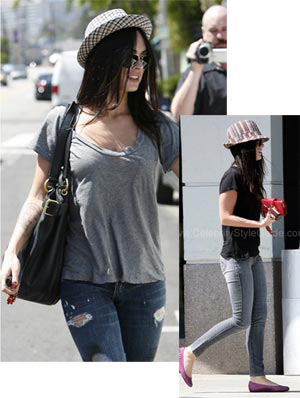 Most Read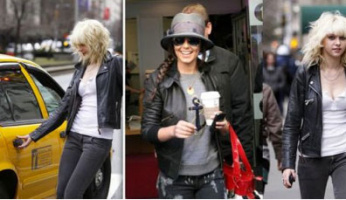 Subscribe to our Newsletter