All About the YSL Loulou Bag, Including a Couple Look-Alikes
You're ready to invest in a designer bag, but you're not sure which style is actually timeless. You plan to use this bag for a long time, right? You're looking for something that won't go out of style. We've all been there.
There are quite a few great options, and ultimately, it comes down to personal preference. Either way, I can confidently tell you that the YSL Loulou bag is a great option.
Continue reading to learn about this head-turning leather shoulder bag's sizes, materials, and details.
Is the YSL Loulou a Classic Bag?
Although only launched in 2017, the Loulou has already become a YSL classic.
It was named after a free-spirited, eccentric, and elegant designer named Loulou de la Falaise, who often collaborated with the brand. The YSL Loulou bag is instantly recognizable, one of their most popular styles.
It features a magnetic closure that grants easy accessibility with just one hand.
(Pro tip: leave the clear sticker over the closure to avoid scratching and maintain value. It's invisible.)
On the inside, you'll find two main compartments separated by a zippered middle section.
The front compartment is larger than the back compartment which is perfect as a cardholder.
Materials
The most popular version is made from chevron-quilted calfskin leather; however, it is also available in suede, patent leather, or linen.
It is available in a wide array of different colors, and all of them feature the iconic YSL hardware.
The metal hardware can be a matte black, metal rope on brass, brass-toned, silver, or antique silver.
If there's a specific color/size/hardware combination you are interested in, you might need to do some research to find it.
The toy size has a full leather strap, while the other sizes have a combination of a leather/chain strap.
You can double up the metal chains and use the Loulou as a shoulder bag or as a single length. Additionally, the straps can be removed completely, allowing you to use it as a clutch.
Sizes
There are four different options to choose from.
Here are the dimensions of each, in inches:
Toy Loulou – 7.8 x 5.5 x 2.9
Small Loulou – 9.8 x 6.6. X 3.5
Medium Loulou – 12.6 x 8.7 x 4.7
Large Loulou – 14.9 x 10.6 x 5.5
6 Ways to Check if a YSL Loulou Bag Is Authentic
Because this piece is so versatile and stylish, there are a lot of brands and people who want to replicate it.
Here's what to look for if you want the real deal:
Overall shape: Many dupes have a slightly squarer shape rather than a rectangular shape.
Quilting and stitching: The lines should have smooth transitions, and the stitching should be uniform and perfect.
Measurements: Most replicas have not been able to get the stitching tight enough, which takes away the interior space and affects the overall look and size.
Magnetic closure: The grommet will say "Saint Laurent Paris." It should be in all capital letters in the San Serif font.
Blind stamp/interior label: It should say "Saint Laurent (space) Paris (space) Made in Italy. This should all be very easy to read, even at a glance.
Style and art number: Should match the accompanying tag on the bag.
This is an introduction to spotting a fake.
If all of this information checks out, but you're still unsure, you can also research the exact font of the YSL hardware on the front of the bag and inspect the chain.
Additionally, you can enlist the help of a professional.
Do Yves Saint Laurent Loulou Bags Hold Their Value?
YSL bags, especially the trending Loulou, hold their value well.
YSL has always been synonymous with luxury and quality. If you take care of your bag, it will hold its value. There are even instances where a YSL bag can increase in value over the years.
I wouldn't be surprised to see this happening with the Loulou within the next decade.
How to Find the Best YSL Loulou Bag Dupes
Perhaps you've fallen in love with the YSL Loulou bag but don't have the money to invest in it. I get it. Lucky for you, there are quite a few imitators.
I recommend that you take time to focus on the (real) Loulou and find what it is you love about it.
Is it the color?
The shape?
The size?
The logo?
The straps?
After you've pinpointed this, you can extend your search to find similar bags.
While the quality will definitely be lower, these Yves Saint Laurent Loulou-inspired bags might fit the bill if aesthetics is your only concern.
1. Quilted Cross Body Bag from Mango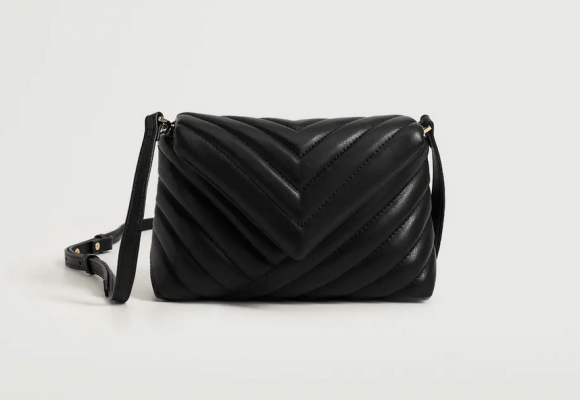 2. Chevron Flap Shoulder Bag from Shein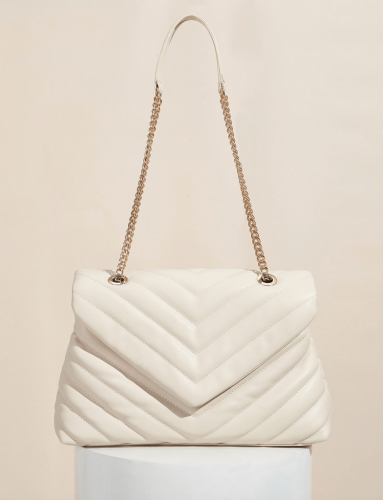 Conclusion
To reiterate, YSL is a strong, prominent, respectable brand, and the Loulou is one of its top sellers. If you are on the fence about investing, you can rest easy knowing that the YSL Loulou bag will likely hold its resale value if you ever decide to part with it.
With so many different colors, sizes, and hardware options, I wouldn't be surprised if you saved up to buy a couple of different Loulous. As Yves Saint Laurent once said, "Fashions fade, style is eternal.".
Most Read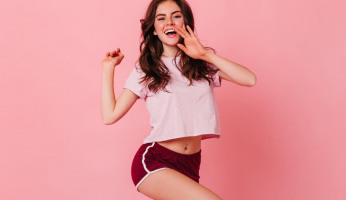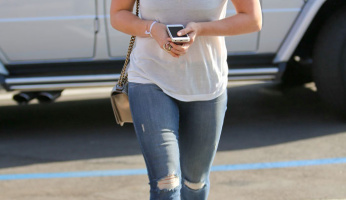 Subscribe to our Newsletter