You Asked For It …..Please ID Gwen Stefani's Shoes, Clutch and Bracelet!
Gwen Stefani wore an outfit her fans loved to the Connaught Hotel in London, December 08, 2009.
Her outfit is as follows….black bracelet is the CC Skye Hinge Bracelet, black bag is the L.A.M.B. Deco Fisher Clutch and her perfect grey open toe booties are L.A.M.B. Zea Sandals.
Buy her shoes here at ShopBop.com
Buy her CC Skye Hinge Bracelet here at CoutureCandy.com
Buy her  L.A.M.B. Deco Fisher Clutch Zappos.com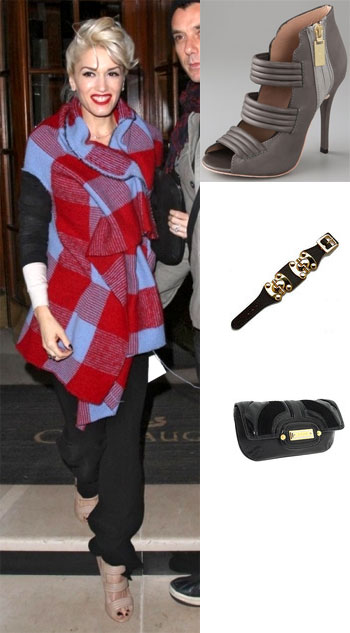 Subscribe to our Newsletter