What I Love….Paris Chic!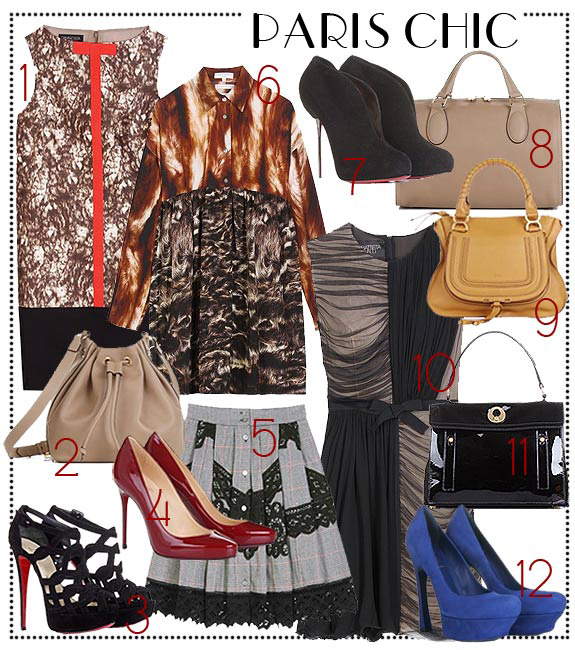 This week we put a strong emphasis on Paris-chic! Go for super sophisticated accessories and elegant yet daring dresses!
1. Emphasize your femme persona with Giambattista Valli's classy dress which highlights the figure with a sculptural design.
2. The Chloé's Aurore bucket bag is minimalism at its best that will add a special twist to all your looks.
3. Go for full-on drama with these vertiginous Christian Louboutin Larissa Plato 15o, you will be able to reach for the stars in these skyhigh sandals.
4. Make these red Christian Louboutin Elisa 100 heels the cornerstone of your fall wardrobe. The rich color and fine leather turn these pumps into fall faves – perfect to accent a classy business look.
5. Opening Ceremony manages to mix sweet and edgy into one with this Opening Ceremony Bettenburg lacey skirt. Don't shy away from pretty this season – it's cooler than ever before.
6. Opening Ceremony offers an original and fun take on the ongoing fur trend with this Opening Ceremony contrasting fur print oversize shirt dress.
7. By now you know booties are a must for the cold season and these Christian Louboutin Fastissima 120 Velour Booties will sharpen your style and work equally well for day and evening.
8. This Chloé Aurore bag is the perfect stylish office accessory. You will carry the day with this impeccably beautiful bag.
9. SWOON! I have to own this Chloé's Marcie bag in this beautiful honey tone.  This bag is sweet as honey yet super stylish – the perfect bag.
1o. I adore this tiered nude and black tulle Giambattista Valli cocktail dress. You will be sure to make a lasting impression with this tailored silhouette.
11. French lady-like chic in its perfection, Yves Saint Laurent's beloved Muse Two in a fantastic patent leather is a sure winner.
12. These electric-blue Yves Saint Laurent Palais 105 Pumps will surely turn heads and you will stand high above the rest in luxe.
Be inspired!
Most Read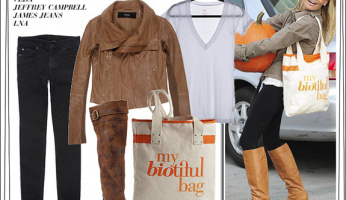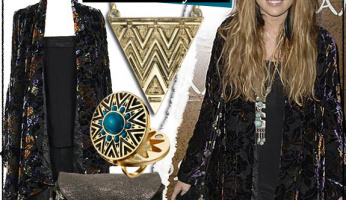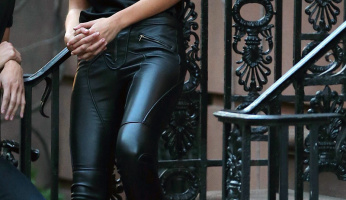 Subscribe to our Newsletter