Waiting for Sweater Weather
Happy October 1st everyone!
I have a fashion love affair with a lot of things, one of them definitely being sweaters. I keep my sweaters tucked away in storage or in my closet during the warmer months so, once the first chill rolls in, I can pull them out as if they're brand-new. Have you ever noticed how your clothes feel new if you haven't seen them in a while? That feeling of bubbling excitement happens each time I transition my wardrobe!
I have a pretty strong sweater collection with the essentials and few fun sweaters here and there, but I can't help adding new classics when I find them! Take, for example, this cozy knitted sweater. It's the perfect slouchy fit for fall and could easily be worn tucked in or out of jeans. I usually opt for a loose front tuck, and, since the weather hasn't cooled down quite yet, I'll push up the sleeves for a more active look.
My sweater's stripes are also something I need to draw attention to (partially since I consider stripes to be another neutral)! I'm currently swooning over how the classic black and white stripes are broken up with red color blocking at the bottom of the sweater. It's unexpected, and the deep red is a great accent color for fall! I love the versatility and range of stripes as well. Stripes are such a classic go-to for me since they can be nautical, Parisian, varsity-themed, etc. You can also wear stripes with and on almost anything. Striped tops, sweaters, dresses, skirts, pants – it's all fair game!
I styled these stripes with medium-wash, slightly distressed jeans, suede booties (where you can see some of my Texan style peeking out), and my trusty Chloe Marcie bag. This outfit is so comfortable and easy to put together, you just need a great striped sweater and a good pair of jeans! Plus, I love the almost 70's feel of my Chloe tote paired with my more modern suede ankle boots. Use whatever accessories complement your style to complete this look for you.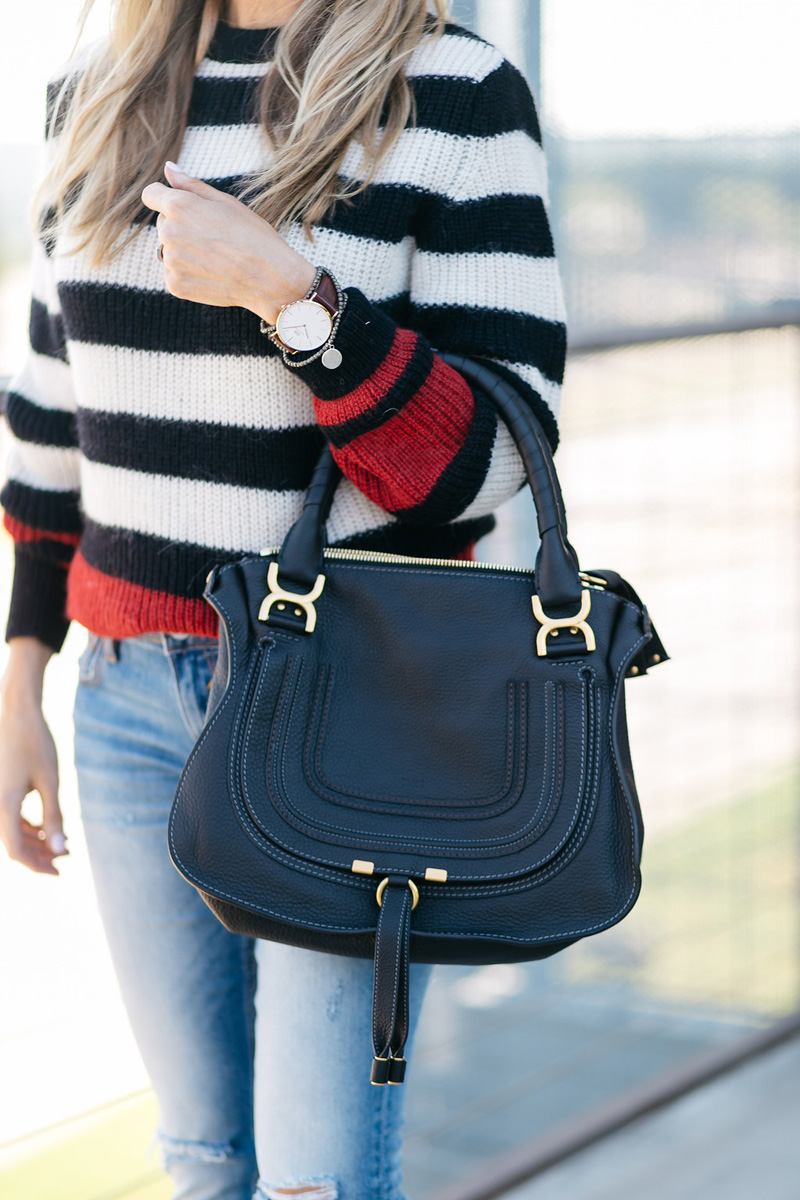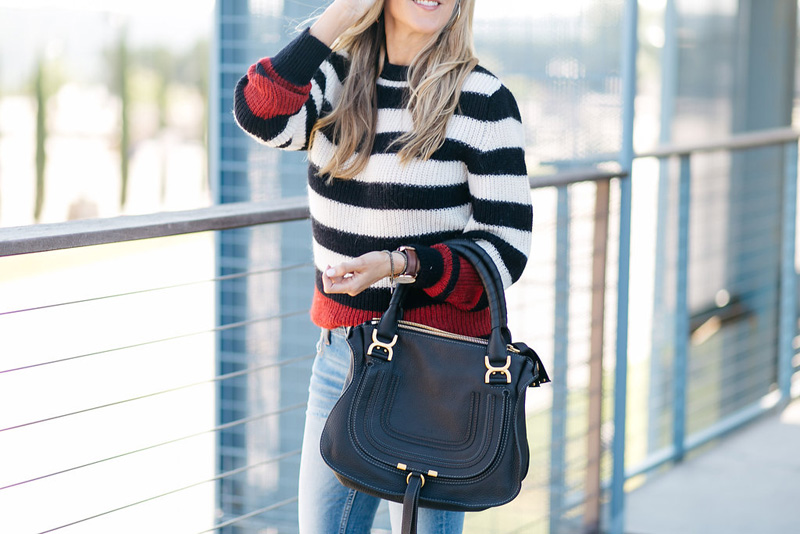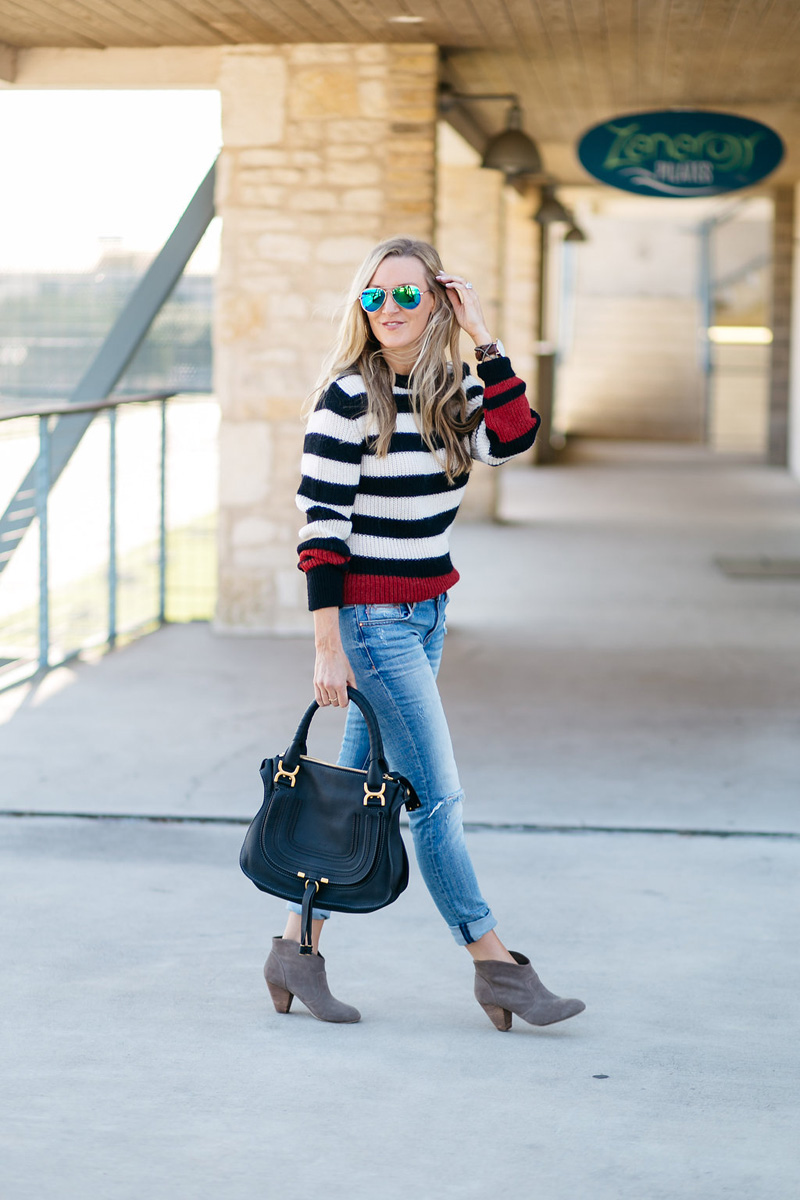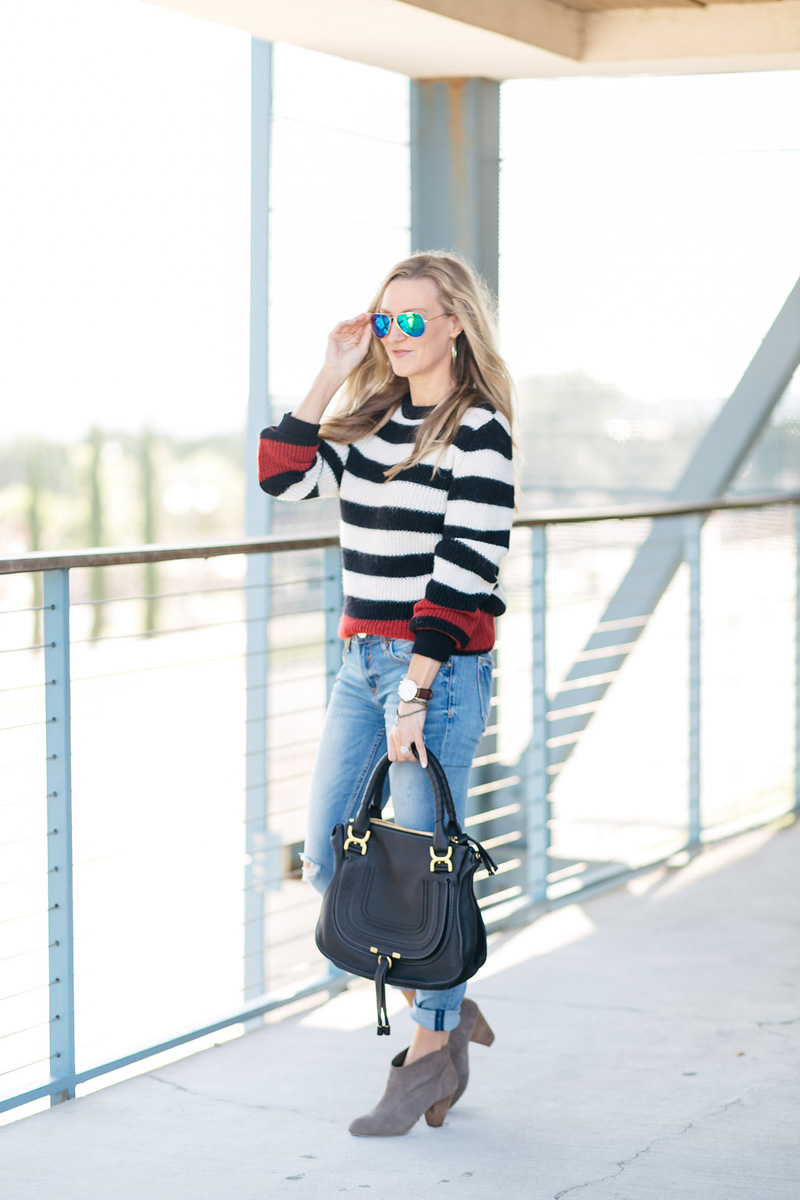 Shop the Post:
Most Read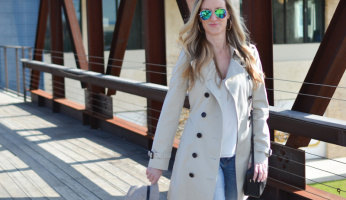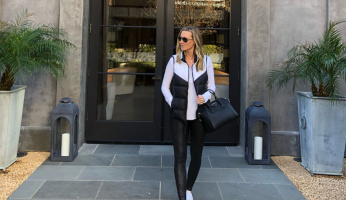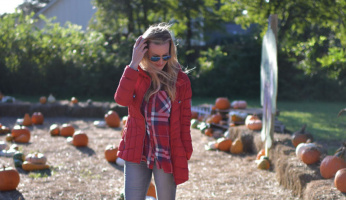 Subscribe to our Newsletter