VALENTINE'S DAY DATE NIGHT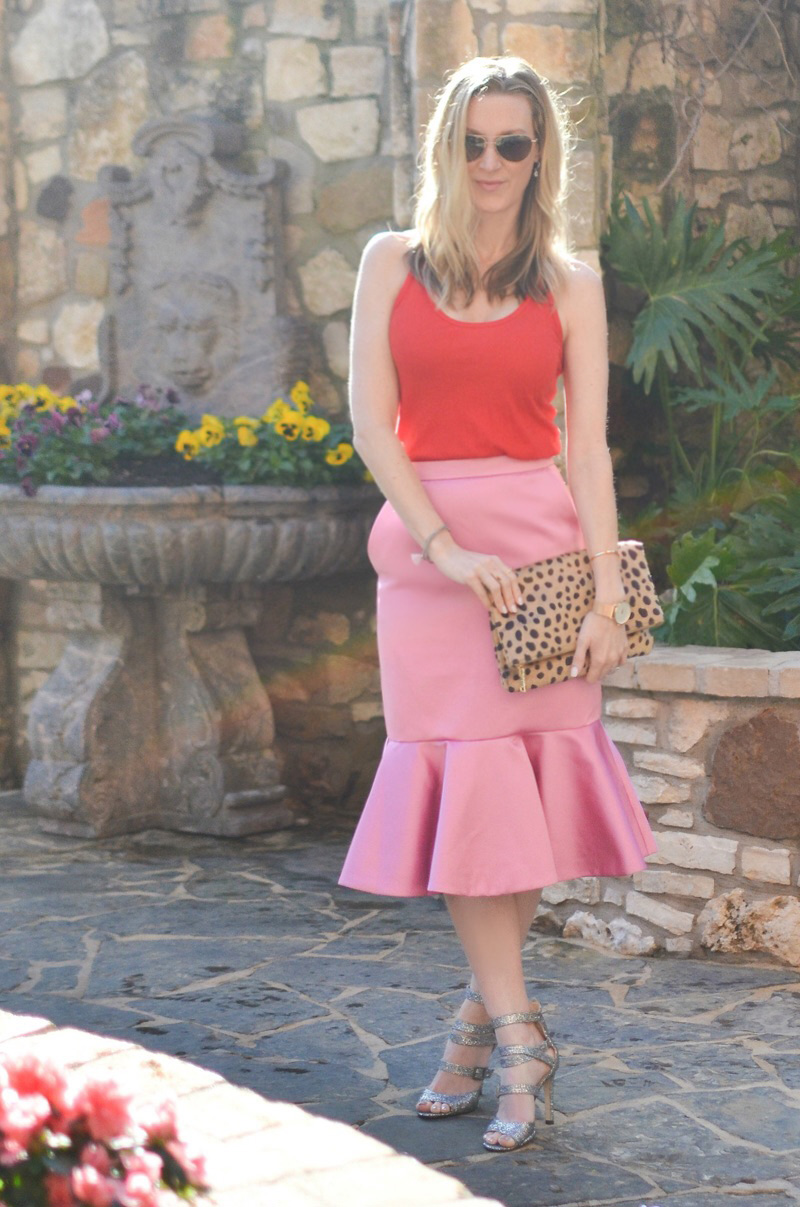 As Valentine's Day gets closer, I wanted to share another perfect date night look that I love! I've always loved Valentine's Day because it gives us an excuse to take a night off for ourselves, which can be difficult with busy schedules and families. Even if you don't have a significant other, Valentine's Day should be celebrated as a day of love for yourself. Grab some friends, some chocolate, and some movies and have a fun night!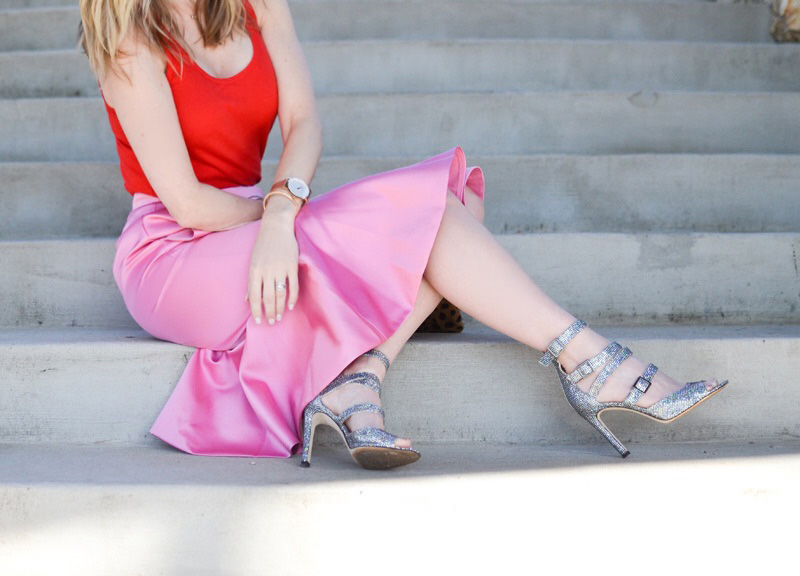 I like to step out of my comfort zone and take a risk when it comes to fun holidays and occasions, so Valentine's Day is no exception! I love this outfit for a date night to a restaurant because it's easily dressed up or down depending on your accessories and outerwear. The skirt is from one of my favorite designers and not surprisingly almost sold out , and I absolutely love it because of its flirty peplum and bubblegum color! Also, the hidden pockets had me right away….a skirt with pockets? YES PLEASE! The formfitting waist is universally flattering, while the cut is sophisticated and girly.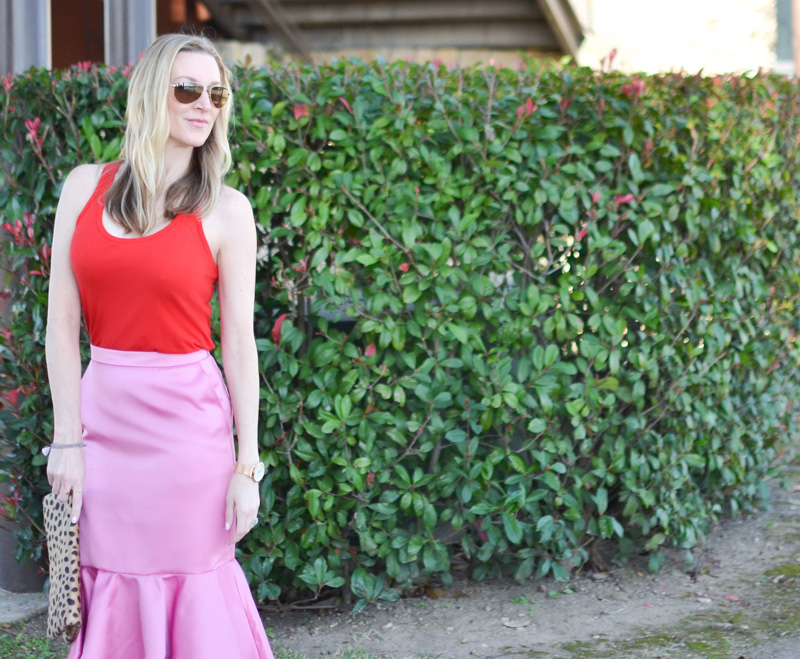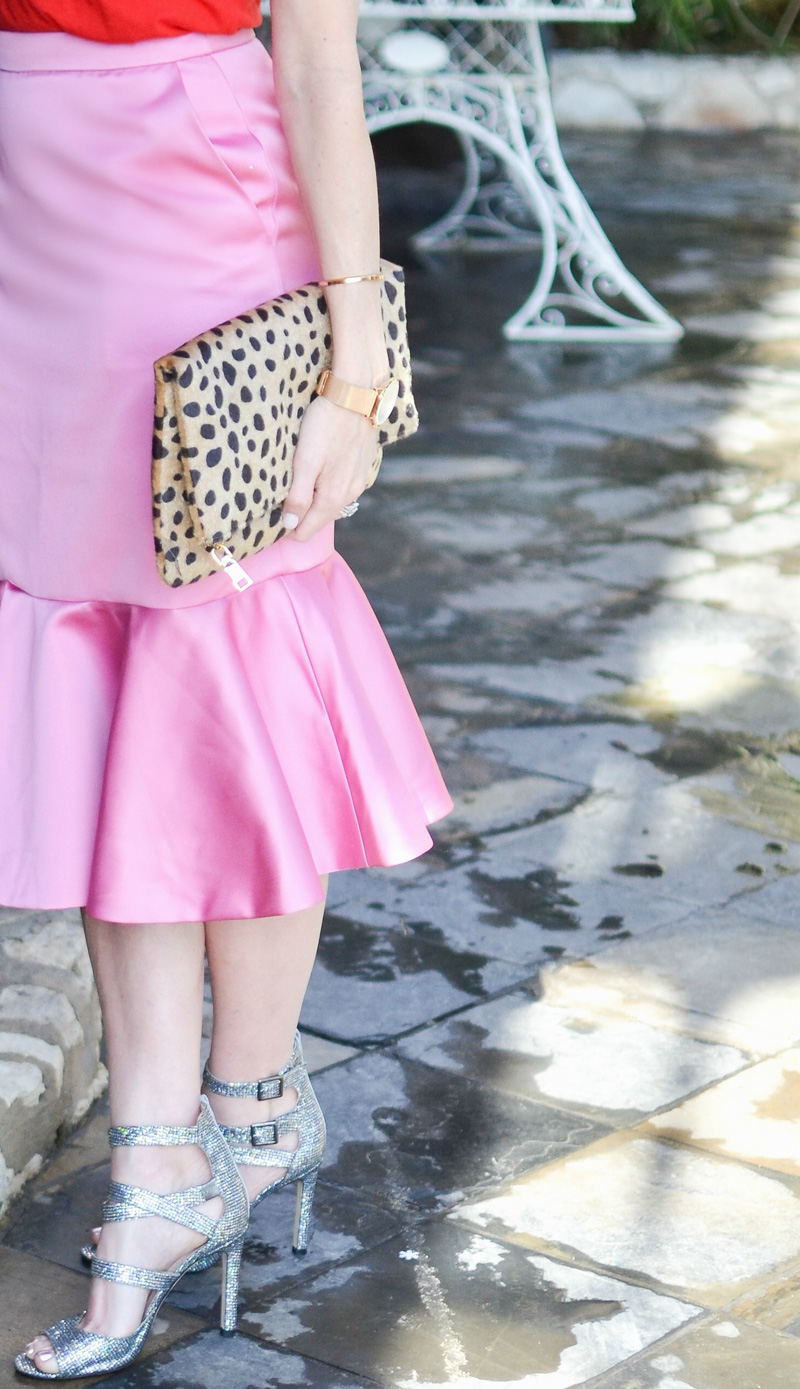 I chose to pair it with a more casual, comfy tank top, but incorporated some sparkle thanks to my favorite heels. I've mentioned these Sarah Jessica Parker heels before, ( check out the comment she left for me on Instagram…eeek! ) and they're honestly super comfortable – so they'll last throughout the night! To finish off the look, I added a touch of print with a leopard fold over clutch.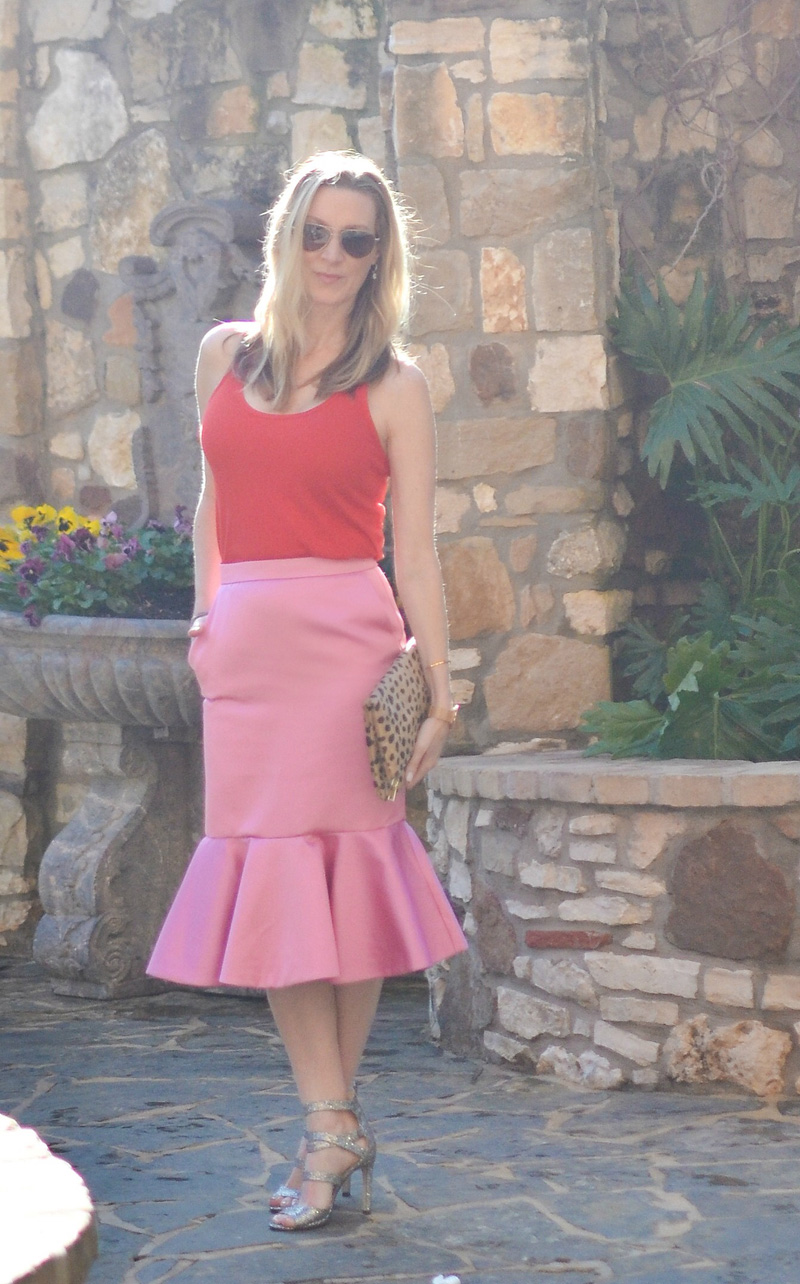 I'm excited to hear about what everyone is doing on Tuesday! So, let me know in my Instagram comments whether you've got reservations in the city or plans to binge your new favorite show with your besties.
Make sure to check out my Valentine's Day gift recommendations HERE and HERE – and remember that flowers are always a great gift for anyone (including yourself)!!
Also, as always, HAPPY FRIDAY! Xo

Subscribe to our Newsletter