Trending Now: Cut-Out Details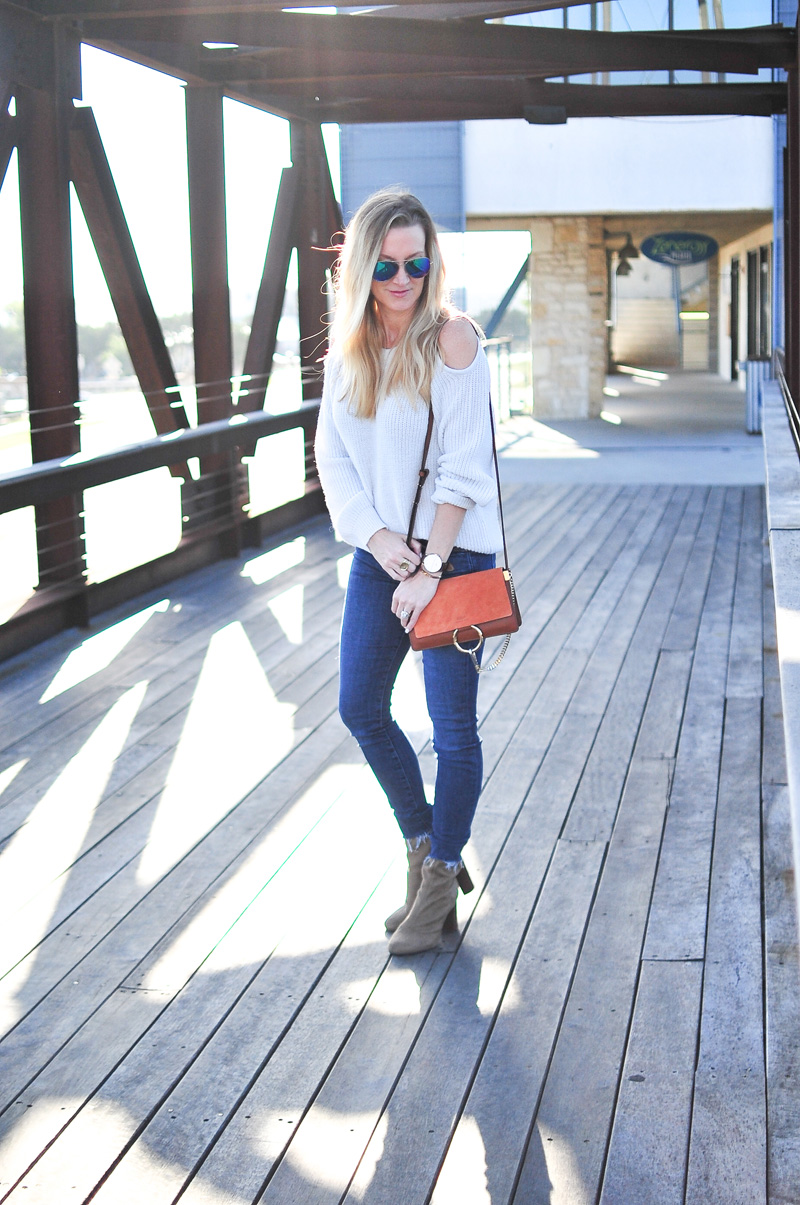 Cut out tops are everywhere—and I mean everywhere. They are fun, trendy, gorgeous and very versatile!The skin-baring silhouette is so versatile it can be worn practically anywhere and with anything. Sofia Vergara, Reese Witherspoon, Lily Aldridge and Olivia Palermo all stepped out in the 'it' top recently. And when celebs are making it look good, that's reason enough to experiment with the idea ourselves.
A peek of the obliques, a sliver of taut abdomen . . . there's no denying that skin is, well, in. One needn't be an avid follower of fashion trends to acknowledge that the less-is-more look is everywhere. Slashes, slits, and cutouts of a variety of geometric shapes have found themselves carved into just about every piece of clothing imaginable.
My sweater is perfect for transitional weather with it's raglan meets cold shoulder, bringing the quintessential casual chic style, with just enough slouch for the perfect weekend look. I chose brown suede ankle boots for this outfit but I love paring it with THESE sneakers as well.
You can pair a fab cut out top with skinny ankle length jeans like I did (My Mother pair can be found HERE)  and ankle boots for a casual look, with a pair glam pair of black leather pants ( check out my favorite pair HERE ) and velvet pumps for a night out, with a chic skirt and over the knee boots for the weekend, and so much more!
During a recent meeting with Sarah Rutson, VP of global buying at Net-a-Porter, Rutson confirmed that the cut out trend is incredibly flattering for all women because everyone's shoulders look great. It's so true—what a beautiful part of the body to show off!
If you're searching for the perfect cut out look for Spring 2018, you're in luck! I scoured my favorite stores and found quite a few must have cut out tops you'll love this season in a variety of colors and price ranges.
Shop My Look and Favorite Finds To Help You Wear The Cutout Trend:

Most Read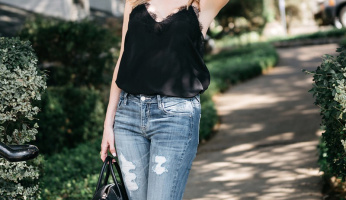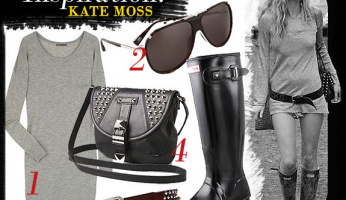 Subscribe to our Newsletter