The Ultimate White Dress Guide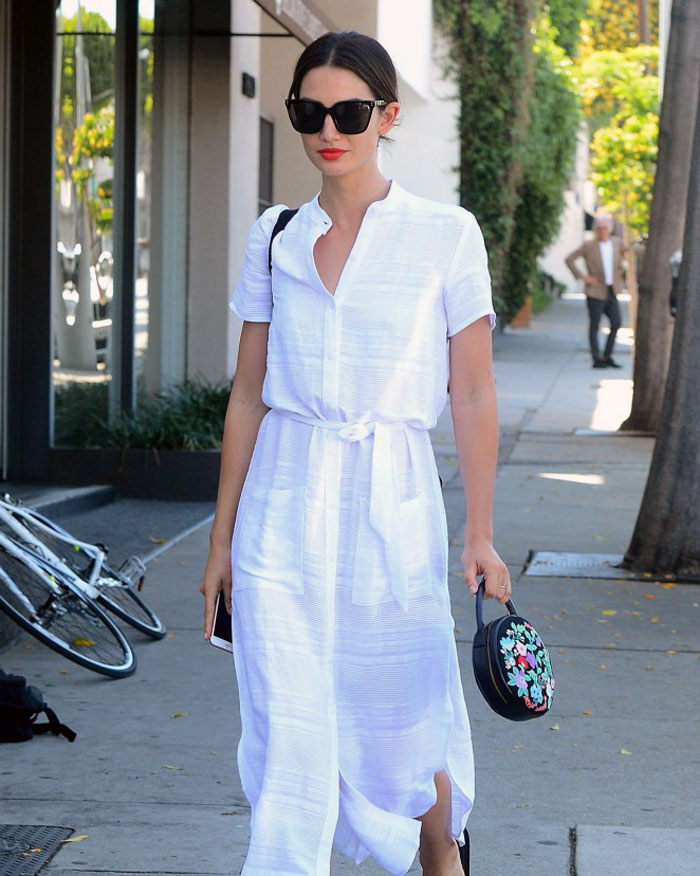 The white dress has come to signify Summer — really, we're not ready for the season till we've found our perfect style. With that in mind, we've made it our mission to find the season's standout styles and curate the ultimate white dress guide.
While the white dress is a classic, everyone wears hers differently — so I've rounded up versions for every body type, every occasion like something perfectly suited for evening, à la Jennifer Aniston, and every price point.
Some are right on-trend, others speak to the traditional styles that I love, but I guarantee there's something for everyone in this post.
Click on to see and shop the white dresses you'll live in and love all season long.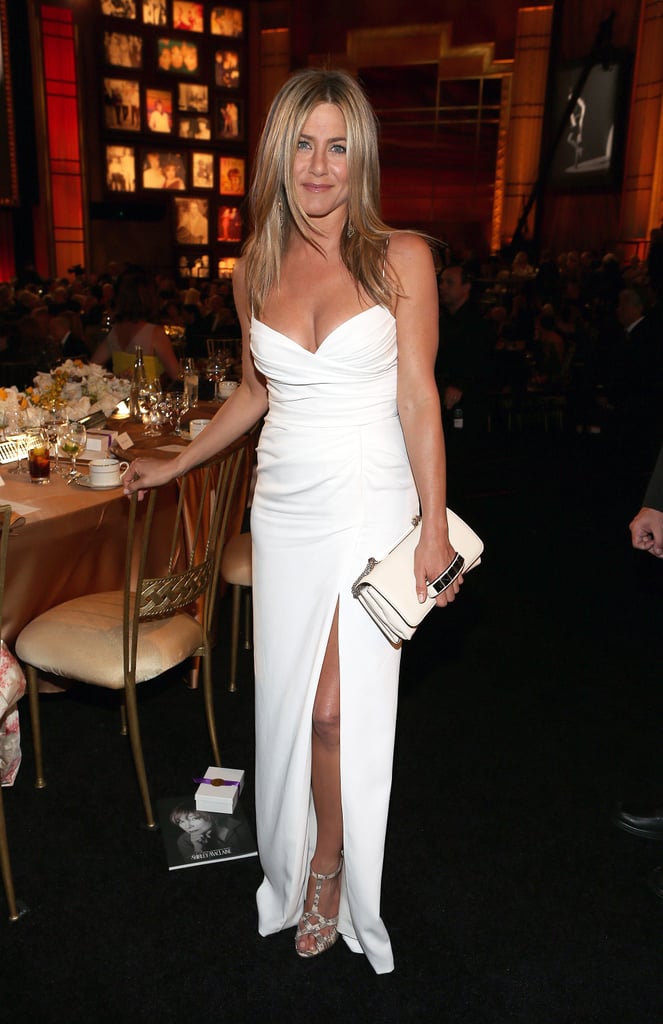 Evening
Why we love it: Especially for Summer, evening dresses in white feel fresh and ultraelegant. Just look to Jennifer Aniston in a totally chic, totally sexy Burberry gown. Just be sure to steer clear of any overtly lacy detailing to keep the look from feeling too bridal — and please don't wear this one to your best friend's wedding.
Best for: All body types; just look to a dressed-up silhouette that suits you best. Athletic build like Jennifer? Opt for a dress that skims your curves and shows a little skin. If you're looking to conceal a little more, look for styles that float away from the body or draw attention to your favorite areas via a lower neckline or open back.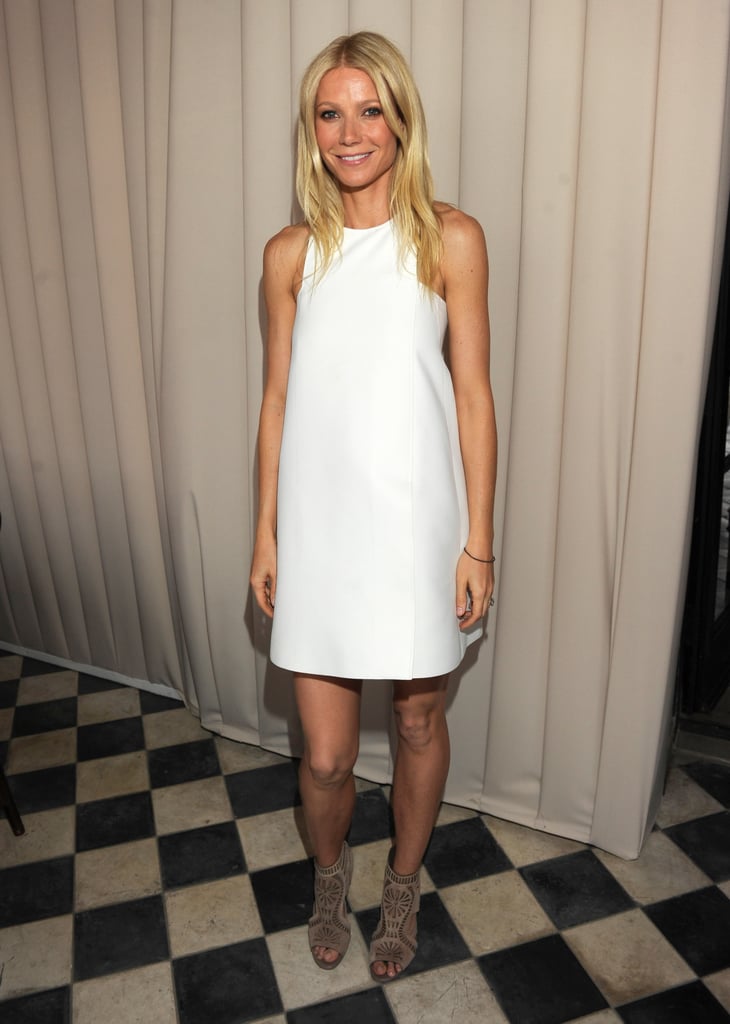 Shift

Why we love it: The easy silhouette is a mainstay and conjures up images of minimalist beauties like Gwyneth Paltrow. It's an easy piece to dress up or down with the right accessories and it's breezy, the body-skimming shape is the perfect option to slip into on hot summer days.
Best for: Athletic builds and great for showing off toned arms and legs. The looser silhouette skims the body but doesn't hug curves or define a waist. If you want to play up your stems or showcase toned biceps, this dress is ideal.

RELATED: Carrie Bradshaw's Style Is So Easy To Recreate
Maxi

Why we love it: Maxi dresses have become our go-to, thanks to their easy fit and universally flattering silhouettes. With the right fit and embellishments, they can transition seamlessly from day to night, event to event. We also love that their longer length means we can get away with wearing them to work.
Best for: All body types. Maxi dresses are pretty universally flattering — it's all about finding the right fit for your body and you can make it work. If you want to stay covered up on top, look for long-sleeved styles (like Rachel Zoe's); for showing off curves, opt for a fitted style; and if you're looking to flatter an hourglass shape, find a dress that cinches the waist and floats away from the body.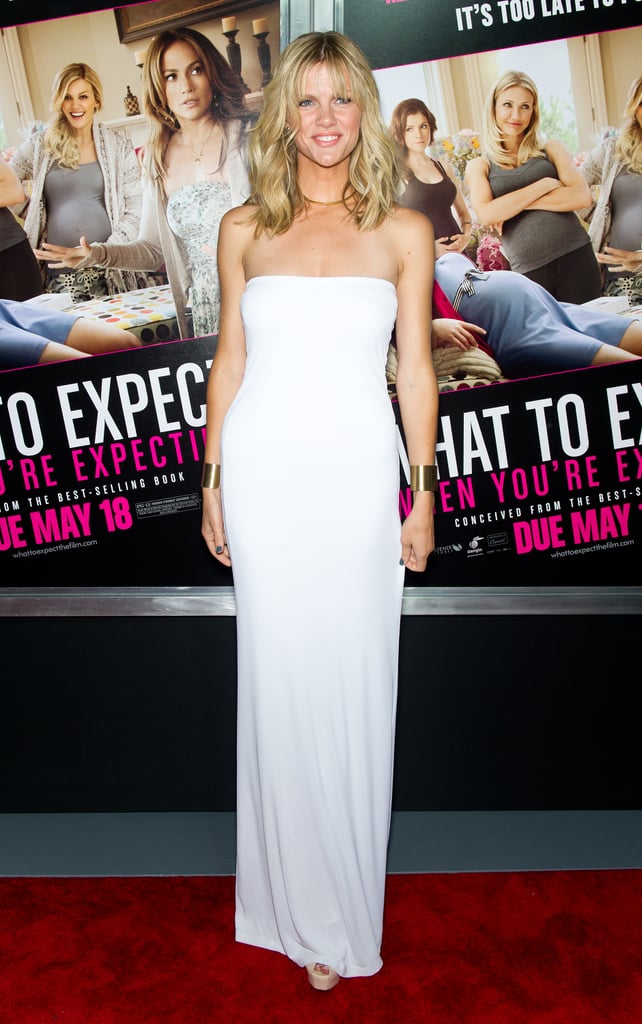 Strapless
Why we love it: Strapless styles are just the thing to counter the humidity and heat. We love that we can wear them just about anywhere — and they give us a reason to show off our favorite statement necklaces.
Best for: Most body types. These styles play up your upper-body, so they're especially great for showcasing toned shoulders and biceps. They can also balance out what you may not love about your lower body by drawing the eyes up.

Most Read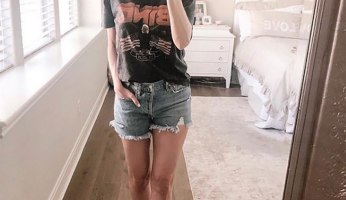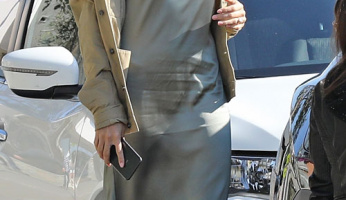 Subscribe to our Newsletter