The Nordstrom Items I'm Wearing on Repeat!
It's no secret that Nordstrom is one of my absolute favorite places to shop. They offer a variety of price ranges for everyone, and the quality is top-notch. They also have one of the best customer service teams in all of retail. I love the styles they offer for the entire family, including exclusive pieces from various brands, from clothing to beauty. This makes them a great one-stop-shop. Nordstrom also carries many brands you aren't able to find through other retailers.
I picked out 7 essential pieces at Nordstrom that I think you'll enjoy. They all make great wardrobe staples because they go with pretty much anything. They are also super comfortable, which is perfect for someone on the go. Out of these pieces, there will be something for everyone. I hope you enjoy it!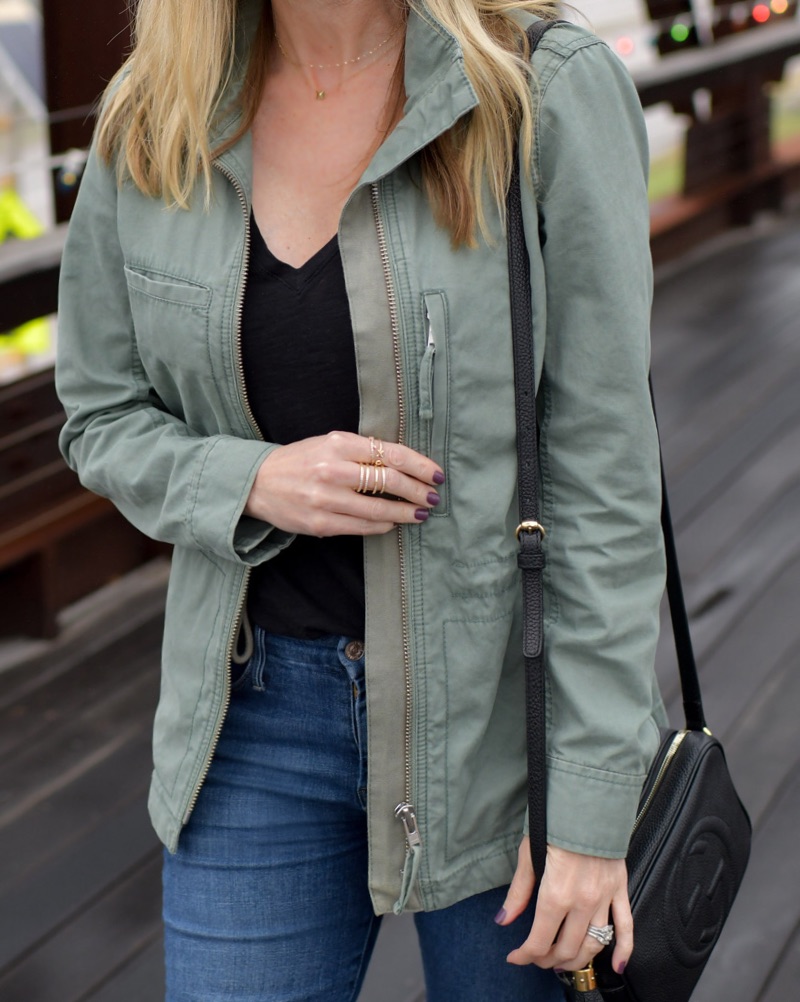 Madewell Fleet Jacket:
This utility jacket is so timeless! I love that it has a drawstring waist, which gives the option to make it more fitted. There are 4 pockets on the front, so it doubles as both fashionable & functional. It is lightweight and easy to move around in, perfect for errands! Pair it with jeans and a baseball cap for the ultimate casual look.
Mother "The Looker" Frayed Ankle Jeans:
These crop jeans are so comfortable & versatile. They are low rise & sit right on the hip. The stitching is pink, which gives them a feminine look. They work well with heels or sneakers, so you can dress them up or down. Since they are cropped, they are great for showing off your shoes.
Madewell Whisper V Neck Pocket Tee:
I have this shirt in every color! It is 100% cotton, so it is super breathable. It makes the perfect basic tee, and thick enough that it isn't see through it. It falls at the hips, which makes it perfect for leggings. The pocket gives it the perfect added detail. There are slits on the side to make it easy to move around in.
Golden Goose Superstar Sneakers:
These Golden Goose sneakers are the perfect basic sneaker. The neutral colors make them ideal for matching with anything. The insole is well cushioned, and they form to your foot. The sneakers are handmade in Italy, which puts them at a higher price point, but they are worth every bit of money. They pair well with pretty much anything, whether it be jeans or a cute skirt.

Faux Shearling Jacket:
I love this jacket because it is so versatile. It is oversized, with knit sleeves and a Sherpa front & back. The pockets are big enough to fit the phone without it falling out. There is a fleece lining, which makes the inside cozy. It's perfect for wearing to the gym. It is long enough to wear over leggings or wear with jeans for a more casual look. Size down, I'm wearing an XS.
Faux Leather Leggings:
These Spanx leggings are super popular because they pair well with anything. I know they are a splurge, but they are one of the most worn items in my closet! I've worn them THOUSANDS of times! Dress them up with heels or pair with a long V neck & sneakers for a casual look. They have a faux leather sheen and are high waisted. I love that they stretch and have tummy control, with medium support for shapewear.
Adidas SC Premiere Sneakers:
These sneakers are such a classic! They pair well with leggings, jeans, and sundresses. The shoes come with a removable Ortholite insole, which makes them well cushioned. The material is soft leather, with a thick sole. The color is a true white, with pink trim. They do run big, so I recommend sizing down.
Another great reason to shop Nordstrom is they offer a buy online & pick up in-store option, which is super convenient when you're in a hurry & need a last-minute outfit. Nordstrom even does curbside pickup! There are free shipping and returns on every order, with no minimum purchase. They have a wonderful rewards system, called Nordy Club, where you earn one point for every dollar spent. If you have a Nordstrom Credit Card, you earn 3 points for every dollar spent. If you apply for a credit card, you get a $40 bonus note when you make any purchase on the day your card is approved. That's perfect if you've had your eye on something, but are waiting for a sale or discount. Credit cardholders also get early access to the Nordstrom Anniversary sale, which is one of the best deals of the year. I look forward to the sale & deals every year!
This post was created in collaboration with Nordstrom. As always, all thoughts and opinions are my own!

Most Read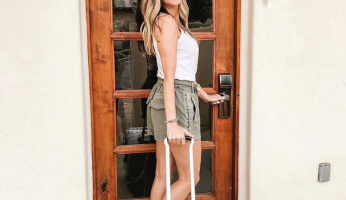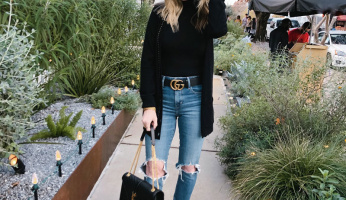 Subscribe to our Newsletter