The Black and White of IT: Derek Lam
The black and white of IT? Look no farther than Derek Lam, whose modern classics have redefined the basics of black and white. Sleek springwear for the modern woman, his collection is done in signature style with minimalistic lines, mod classics, and artful sophistication. Invest in these wearable pieces and wear for seasons to come: a little white dress, a wide-legged trouser, a chic two-tone blouse, a striped tunic dress. Black and white is definitely IT.
1. Derek Lam Halter Dress with Metal Buckle ($1590)
Dare to wear white; the absence of color creates a striking impression. Adding to the streamlined silhouette, a sleek metal buckle defines this stunning minimalist piece.
2. Derek Lam Linen Trimmed Cotton Blend Short ($850)
Going a little graphic, the chevron pattern of these shorts adds a layer of visual texture. Pair with Lam's two-tone silk blouse and flat sandals for chic warm weather wear, or add to pumps and a blazer for a nighttime outings.
3. Derek Lam Two Tone Silk Crepe Blouse ($850)
Colorblocks are trend, but done in two-tone neutrals they are also effortlessly classic. A perfect example of Derek Lam's artfully simple lines, this blouse captures the beauty of simplicity. Pair with a pencil skirt for work or rough it up a bit with jeans.
4. Derek Lam Full Leg Trouser ($255)
Throughout the decades a full leg trouser has proved its resilience to rising and falling trends. Always a closet staple, the trouser is a working woman's go-to. A single pleat on each leg gives the perfect amount of polish to an otherwise flowy fit.
5. Derek Lam Striped Tunic Dress ($790)
Work it all the way to the weekend. The striped tunic dress looks great belted or layered, with flats or heels. The ideal traveling piece, an easy switch of footwear and accessories makes it appropriate for a host of occasions.
6. Derek Lam Karisia Woven Platform Sandals ($890)
Lovely lattice straps add femininity and allure to these sexy platform sandals. Chunky enough to work back to a jean or casual crop, yet delicate enough to pair back to maxi skirts and dresses.
Most Read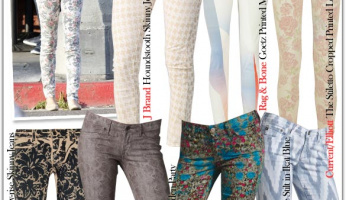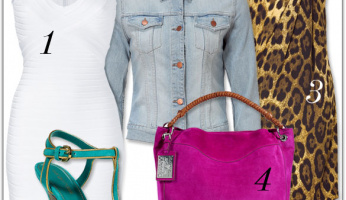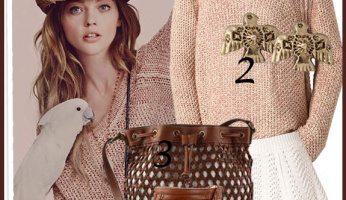 Subscribe to our Newsletter