The Bernardo Reversible Quilted Jacket Is A Wardrobe Essential That Pulls Double-Duty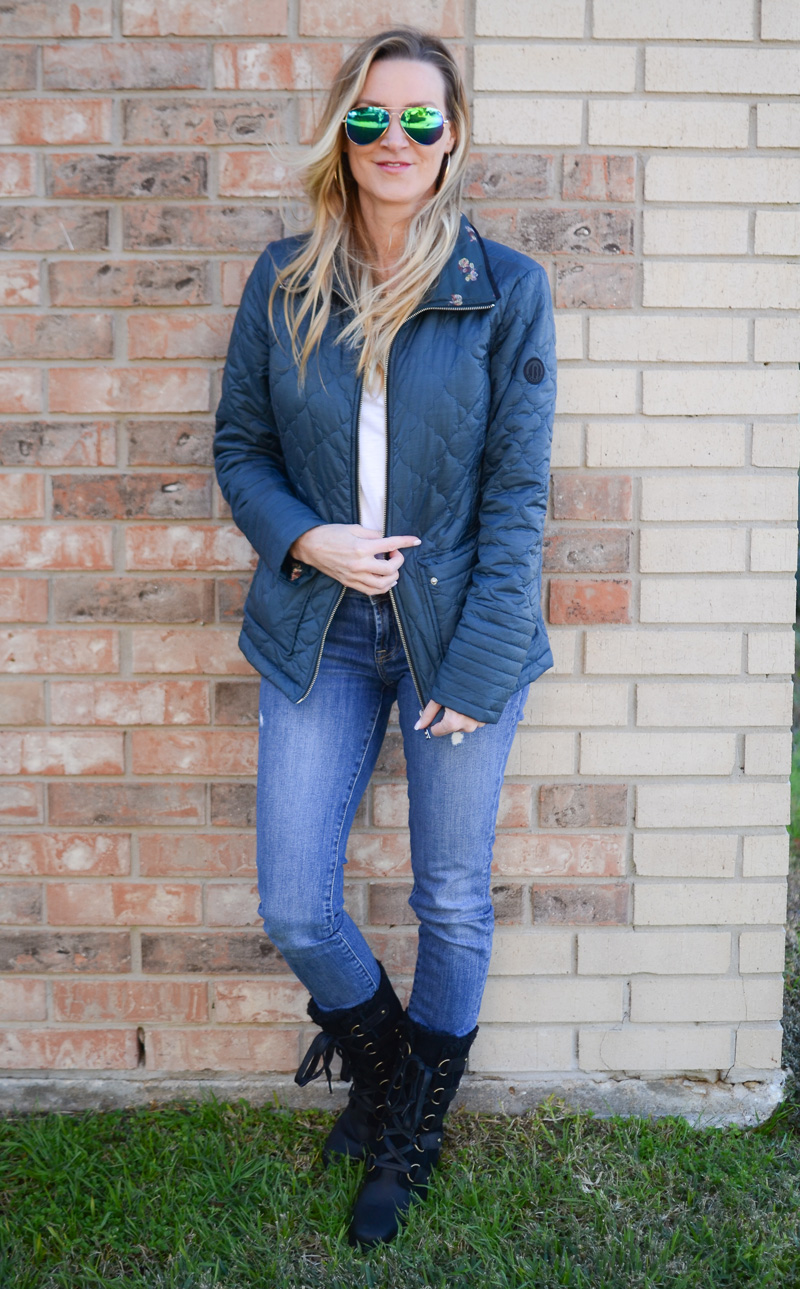 It's the weekend again – and with all this freezing rain and arctic temps lately all I can think about is the perfect jacket. With February around the corner we are starting the home stretch and it's time to start thinking about your seasonal transition jackets. Something a little more spring-like but stylish and cozy at the same time. Meet the Weekend Jacket – the perfect wardrobe staple to see you through those tricky months between seasons in style. A touch of urban heritage, a touch utility, they're designed for warmth and are light and beautifully tailored.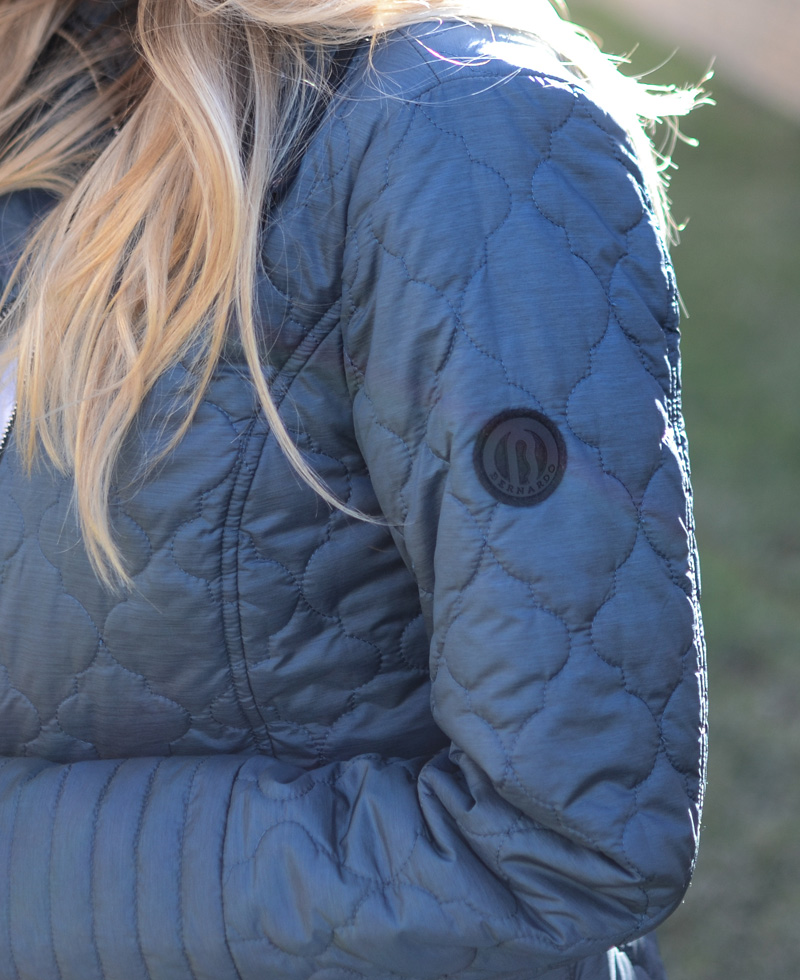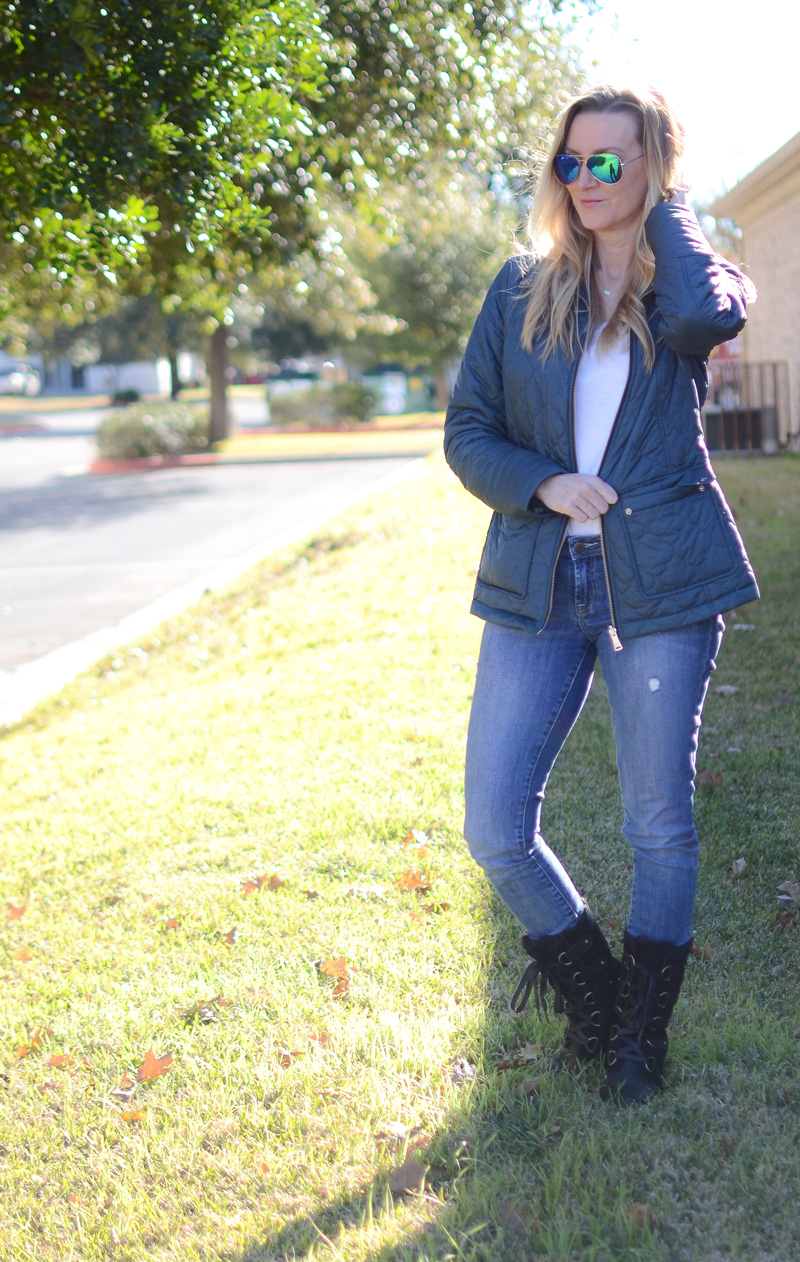 Anyone who knows me knows, I'm a sucker for a good jacket. With the power to pull together any look, a streamlined jacket is a miracle worker. Living in Austin means the weather can change on a dime…sunny and 70 degrees one day then rain and 40 degrees the next. Then you throw in chilly planes, over air conditioned restaurants, brisk breezes near the water or the recently familiar freeze warning…all call for a jacket pulls double-duty.
There have plenty of opportunities to break out my new beautiful Bernardo reversible insulated quilted jacket. This easygoing quilted jacket is a perfect blend of style & function. It's water-resistant fabric is reversible to give you two different looks – a beautiful blue lantern quilted outer inverts to reveal a delicate floral print. I adore the princess seams and a cinched back provide a lovely, feminine fit.
Speaking of style and a great fit I cannot tell you how much I love my new Sorel boots! I love everything about them they are stylish, warm, and comfy. Out of all the Sorels I have, these are by far my favorite. Beautiful, soft leather and details, cozy faux fur that's warm without all the bulk, sturdy laces, and totally gorgeous on. They mold to the foot very well and are extremely comfortable for all day wear, but a wide foot may need a 1/2 size up because they're more narrow than my other Sorels.
Most Read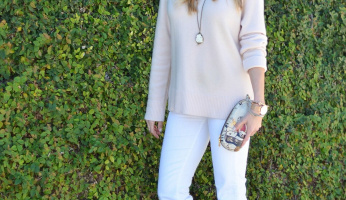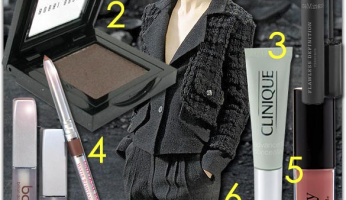 Subscribe to our Newsletter