Summer Style on Sale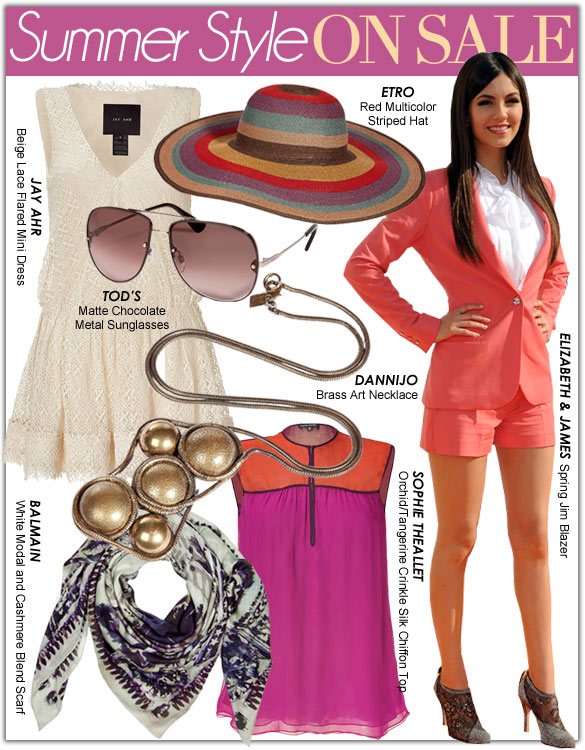 Summer's not over, but the hottest pieces of the season are on sale! Score the steals now, especially if you've been craving a trend just beyond your pocketbook's reach. Many of these picks have months of wear left in them, since June is only half over. Our suggestions include a color-popping blazer, a statement necklace, a playful dress, a mod aviator, a floppy sunhat, a blue printed scarf, and a colorblock blouse. For style that is summer 2012, pick up these sales now!
1. Elizabeth and James Spring Jim Blazer: Color is everywhere this summer, and we couldn't be happier about it. Get a full dose of coral pink with the Elizabeth and James Jim Blazer. Victoria Justice wore hers back to a matching short, but feel free to mix it up with a white short, a black skinny or a navy pencil skirt. Tailored fit.
2. Dannijo Brass Art Necklace: Make a statement in brass. Its warm tone brightens up any evening look, but its casual nature brings a cool vibe to the daylight hours. Pop this piece on over a simple tee or wear it back to a cocktail dress; its cluster of orbs makes it a statement making medallion.
3. Jay Ahr Beige Lace Flared Mini Dress: Girl on the go. Wear this flirty flock a dozen different ways, each of them styled for summer. Pair its full skirt and drop waist with a blazer and pumps for brunch, over your bikini for the beach, with flats for sightseeing, and with killer heels for cocktail hour. This dress capitalizes on the floral lace trend with its stunning ivory overlay.
4. Tod's Matte Chocolate Metal Sunglasses: A modern twist on a classic shape, Tod's aviators get a fashion-forward edge with slim chocolate brown metal frames, dark lenses, and an extra large size. Wear with everything, until the summer sun sets!
5. Etro Red Multicolor Striped Hat: Soft hemp fibers are woven together with color and flair. This playful striped hat looks fabulous poolside with your caftan and bikini and is a stylish way to get sun protection. Ultra wide brim for optimum Hollywood glam.
6. Balmain White Modal and Cashmere Blend Scarf: As seen on Jennifer Aniston this week! Blue and white is one of the hottest color combos of the summer, managing to be both fresh and classic, playful and elegant at the same time. Get your fix with this wear-with-all scarf. An ultra luxe modal-cashmere blend is done up in a stunning blue and white print.
7. Sophie Theallet Orchid/Tangerine Crinkle Silk Chiffon Top: Cute colorblocks. This sweet little blouse is a standout with its orchid purple and tangerine orange colorblocks. Delicate black piping frames the whole pretty piece perfectly. Pair this top with a skirt for night or lil' black skinnies for day. Crinkled silk chiffon adds to the laid-back summer vibe of this top.
Most Read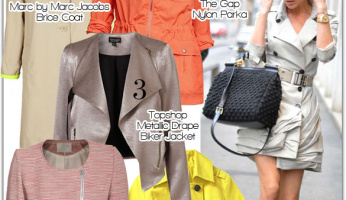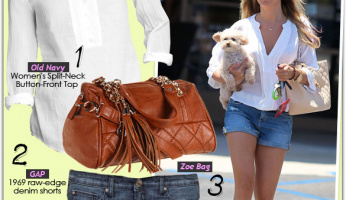 Subscribe to our Newsletter