Spotlight On: HG Bags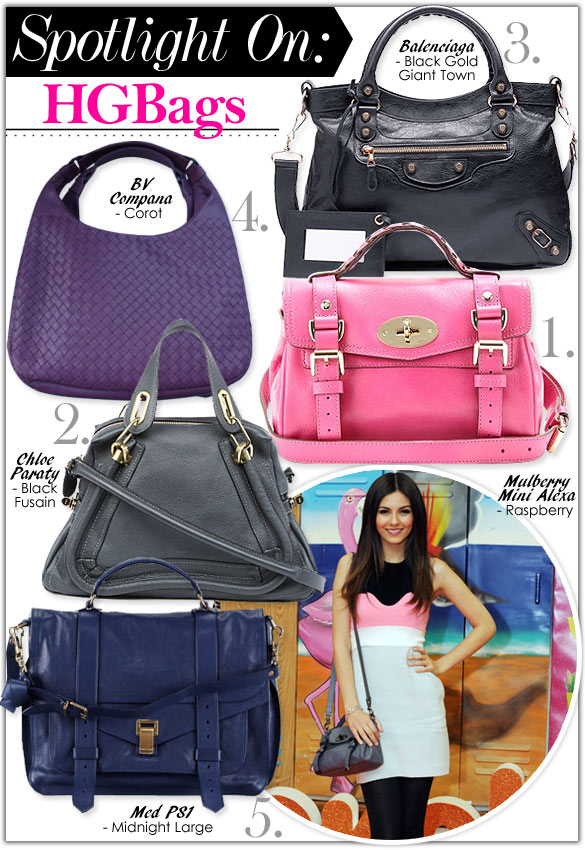 Some of the most sought after handbags in history…discounted? Mulberry, Chloe, Balenciaga, Bottega Veneta, Proenza…hundreds of dollars off? No, I'm not talking about knockoffs or imitators. I'm talking about straight from the brand or boutique, 100% authentic handbags steeped in luxury and class. The wonderful retailer I'm talking about is HGBags. If you haven't heard of them, I'm ecstatic to introduce you to the online store that can deliver you your Holy Grail (HG) of handbags. Dreams can come true, and one of these celebrity favorites could be yours sooner than you think! Tip: Use code 50off for $50 off & Free Shipping!
1. Mulberry Mini Alexa in Raspberry: Just like Victoria Justice. Pop the sidewalk with color, and may I suggest a raspberry pink Mulberry bag? This mini is fabulous enough to carry for night, but is simultaneously daytime appropriate.
2. Chloe Paraty Black Fusain: Trapezoid bags are all the rage this year, but the classic lines and charcoal black color of this Chloe will be hot for years to come. Seen in the arms of Alessandra Ambrosio, Kim Kardashian, and Rachel Zoe.
3. Balenciaga Black Gold Giant Town: Forever Balenciaga. A true cult classic, Balenciaga's Black Gold Giant bag is a staple in hundreds of celebrity closets. To name drop, I've spotted Katie Holmes, Vanessa Hudgens, Kourtney Kardashian, Charlize Theron, and Hilary Duff with a Bal, to name just a few. A true wear-with-all that will wear for years to come.
4. BV Compana Corot: LeAnn Rimes, Reese Witherspoon, and Sarah Jessica Parker. If these names don't impress, I don't know what will. All have carried stunning texturized Bottega Veneta bags. A sound investment in style, you won't be disappointed in the returns (and second glances) you receive with this bag.
5. Proenza Schouler Midnight PS1 Large: Large enough to fit your laptop, the luxurious PS1 is my favorite office to play bag. I love it in a bold, classic color like midnight blue. This bells-and-whistles bag has been carried by Jessica Alba, the Olsen twins, and Nicky Hilton.
Most Read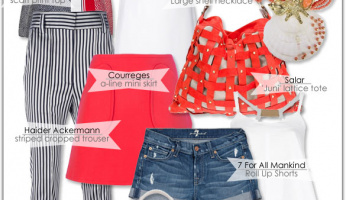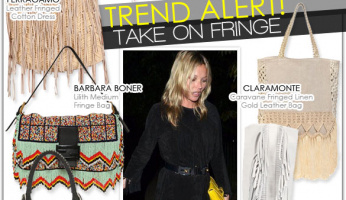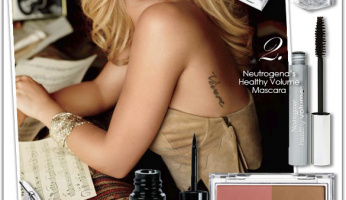 Subscribe to our Newsletter