Simply Beautiful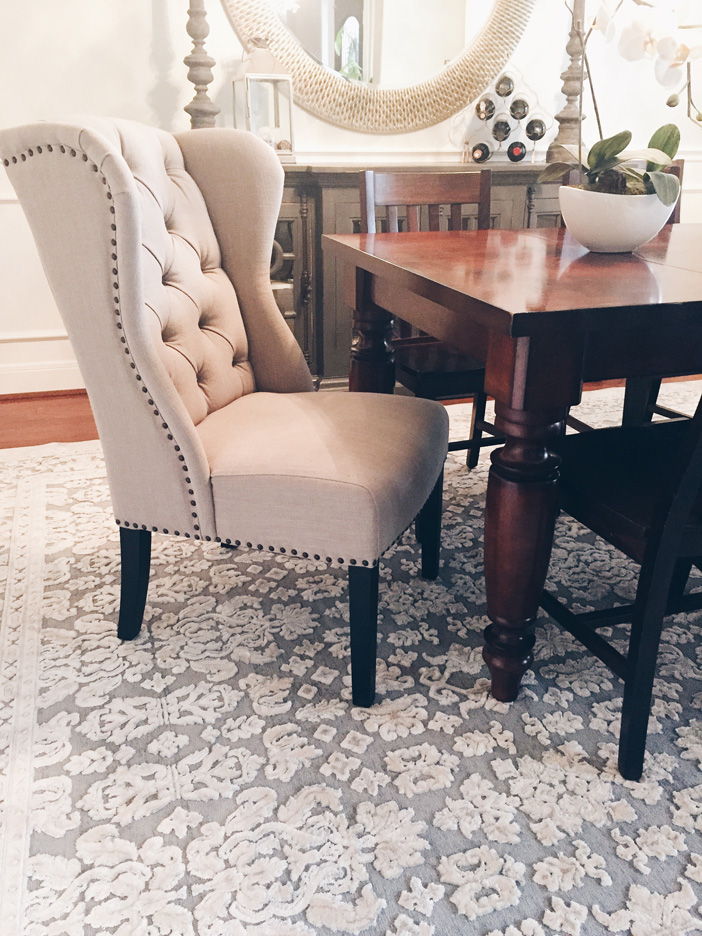 It's safe to say: I'm obsessed. And lucky me, my obsession is close to home, quite literally.
Whether you're hosting the family for Sunday dinner, your colleagues for after work cocktails, or your pals for a wedding shower, now is the perfect time to decorate. Spring has always been "whip the house into shape" time for me, because it's on the heels of the summer fun and all the entertaining that I do. This year, I'm drawing inspiration from three of my favorite sources (get ready to pin): Jillian Harris' Blog ,  A Thoughtful Place Blog and DearLillie.
The room I focused on first was my dining room. I have been on the hunt for the perfect rug for this room for almost 2 years now. I may have been over thinking it but the rug had to be perfect. Elegant, chic, classic, neutral and super soft. Once I found the Jaipur Living Fables (FB08) rug everything seemed to fall into place. A few simply beautiful pieces transformed my dining room from blah to beautiful and gave the room the fresh, bright and elevated look I was wanting.
1. Jaipur Living: I have fallen in love with a rug! The off white, grey and cream are soft and a beautiful combination in this Fables rug. It was the anchor for my dining room. The Fables Rug is an amazing value for the price, looks and FEELS like a crazy expensive rug. I will never buy anything but Jaipur rugs after seeing first hand their outstanding artistry and impressive quality. See more of there beautiful rugs on Instagram @JaipurLiving
2. Bella Crystal Round Chandelier: A Glam chandelier makes a house a home. This Pottery Barn Bella chandelier (in my opinion) is perfect for the vintner or the wine lover! I love diffused sparkling light that emanates through the faceted crystal branches. Such an extraordinary effect. If you've been in the market to purchase a new chandelier, you're in luck! Pottery Barn has some of their most gorgeous chandeliers on sale for 20% off.
3. Kyrra Tufted Side Chair: To break up all the hard edges of my dining table, I incorporated a soft linen chair. The Kyrra Tufted Side Chair was just what I was looking for! With a classic wingback shape, the Sora is updated with a gorgeous linen fabric and a subtle nailhead trim. I think a pair of these would stand in as beautiful occasional chairs if I ever want to go back to an all-matching set.
4. Z Gallerie Winter Stallion Canvas: Love this beautiful peaceful giclee. The large scale makes a major impact in my dining room and it is quite the conversation piece. I also love the horses expressive eyes, truly a magical piece.
5. Z Gallerie Bergmann Mirror: This mirror is beautiful. I placed it over my sideboard with 9 ft ceilings and the scale is perfect. This mirror goes well with contemporary or transitional decor and it really made my space grand.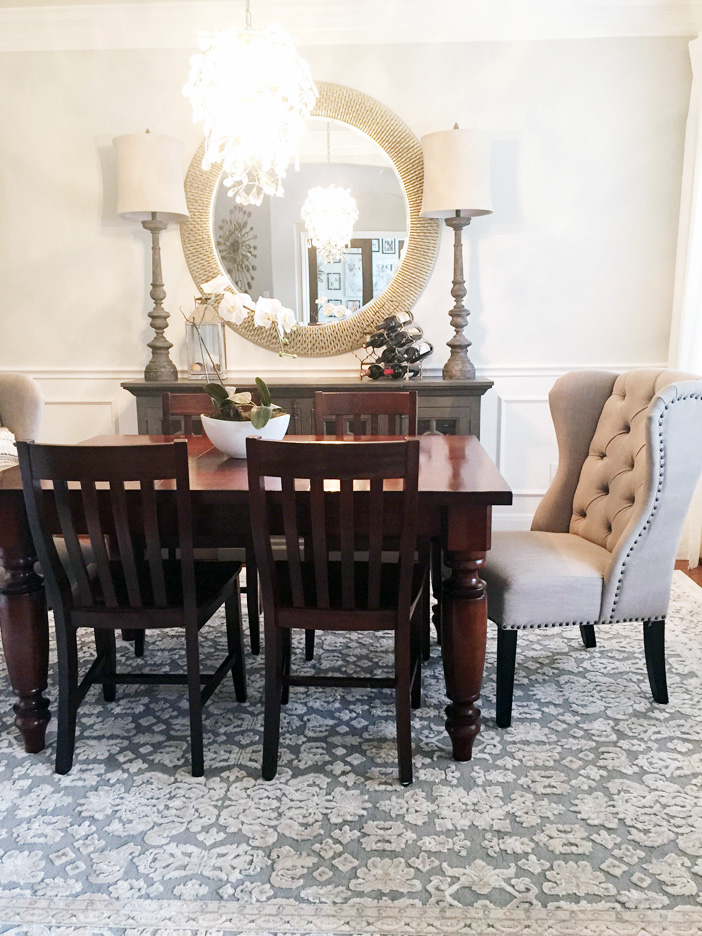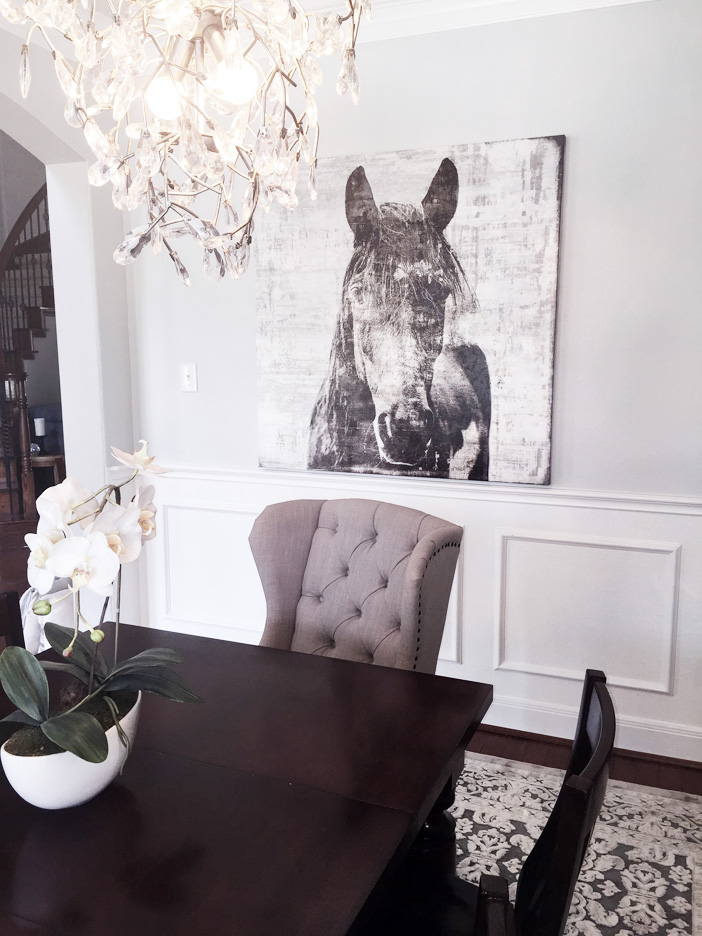 Shop the products used in my dining room:

Most Read
Subscribe to our Newsletter