Weekend Style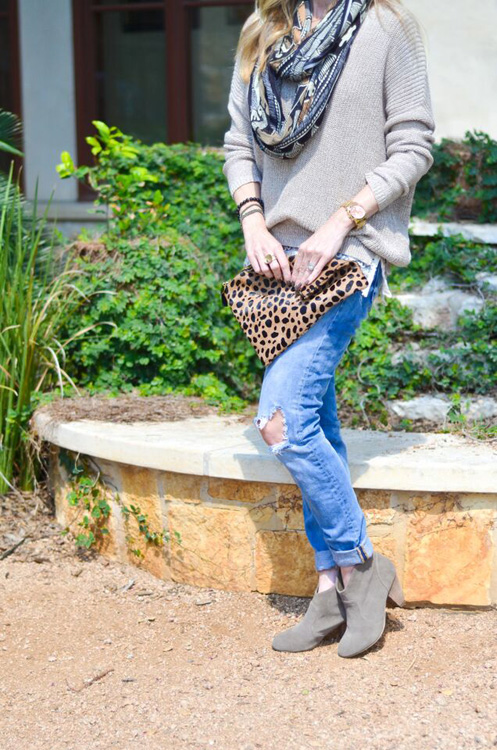 The first day of Fall has come and gone, and it's officially time to start planning your wardrobe for the cooler months ahead. Overhauling your wardrobe may be overwhelming – how do you know what to keep, what to toss, and what you can't live without? Read on as I share a few of my Fall wardrobe essentials!
Big cozy sweaters are my weekend chic go to. Whether I'm running errands, traveling, catching a football game or having a cozy day at home a great sweater is always my go to. This super-soft rib-knit pullover sweater with scalloped lace along the hem I got last year is one of my absolute favorites. The little peek of lace at the bottom had me at 'Hello'. I just scooped up this color and this color for the holidays. I also, adore this one and can't wait for it to arrive.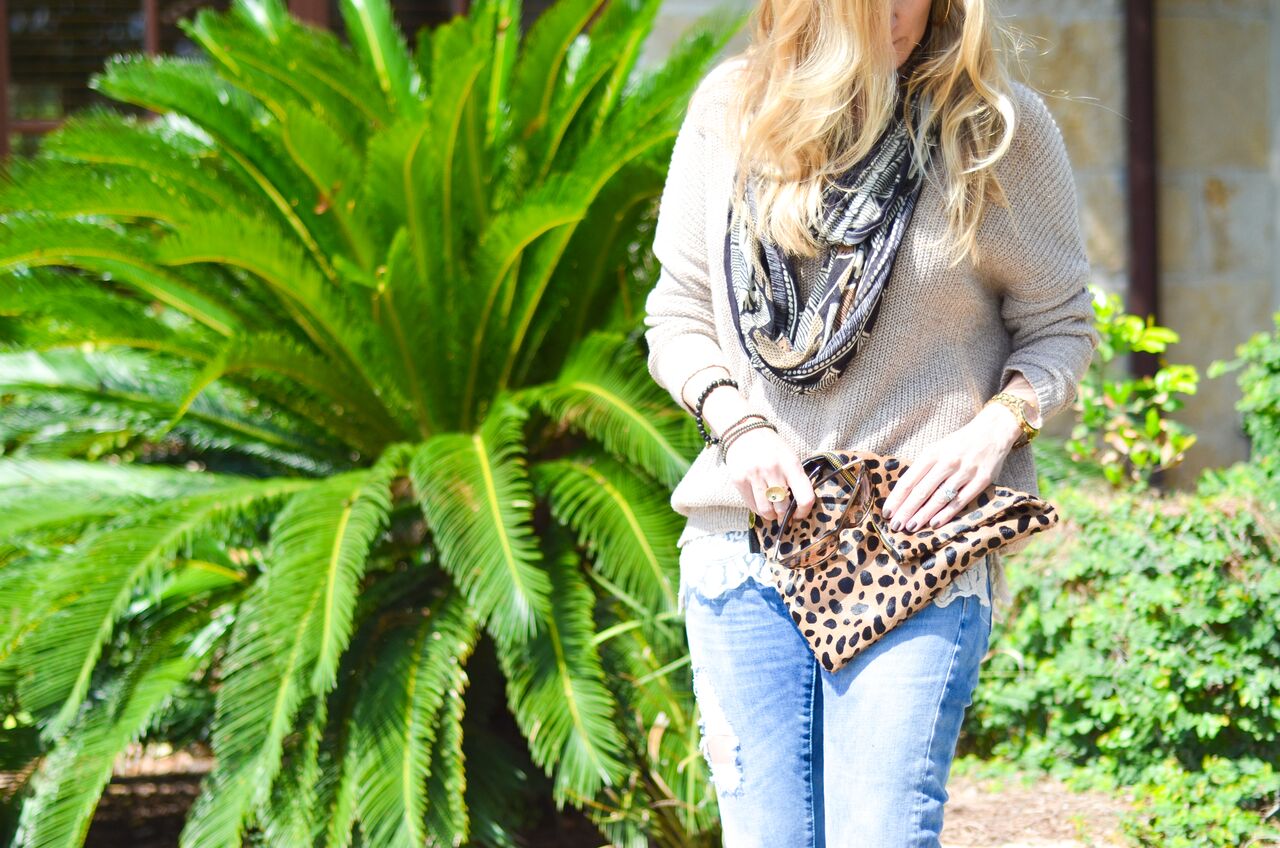 My Favorite Fall Sweaters:

There's something about the attitude that comes with wearing boots. They can be a little bit sexy and cause you to walk a little bit taller. Suede booties with a chunky heel are a total fall must-have! Style with any skinny pants or leggings, and add a big sweater or button down for a perfect fall ensemble.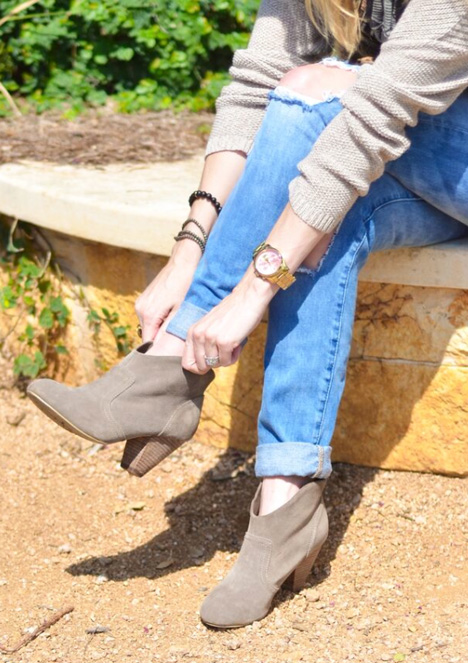 Here are a few of my favorites: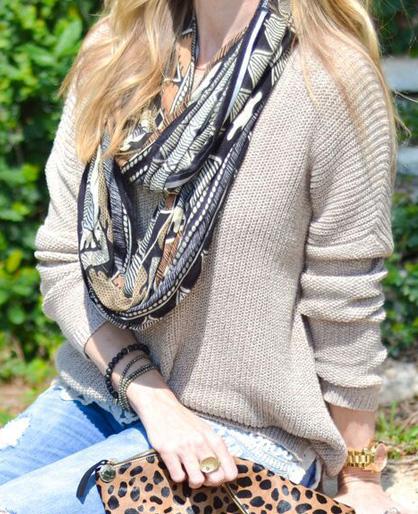 Ahhhh scarves, there is nothing better to say Fall is here then the perfect scarf. I always have a scarf with me just in case I get chilly, which truth be told, is all the time. Tolani makes my favorite scarves and I have quite an impressive collection. I wear this one constantly. I also love the color of this one so much!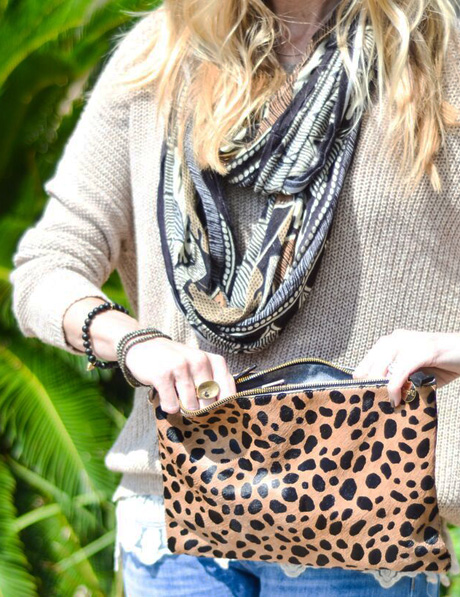 The clutch is a must have item for fall. A leopard accent makes classic pieces everyone owns, like this trench coat and skinny jeans, feel more special. My leopard clutch can be dressed up or down and is the perfect size.

Next Week Sneak Peek: I have recently discovered how much I love navy blue and green Tartan plaid with leopard….trust me, it's perfection.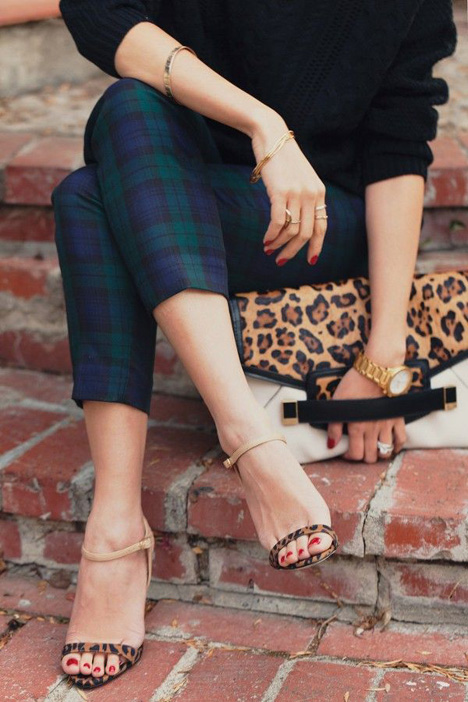 Enjoy your weekend!
Most Read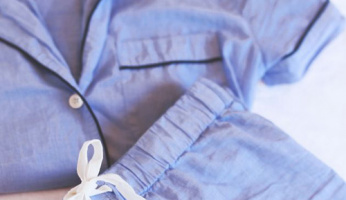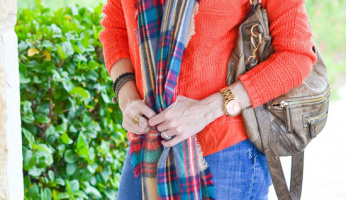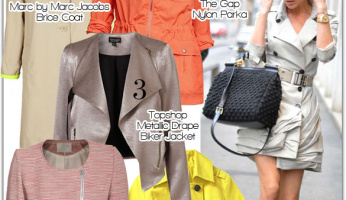 Subscribe to our Newsletter