Madison Beer's Holy Grail Cleanser For Acne PanOxyl: What Is It and Is It Worth It?
Madison Beer has vibrant, clear skin even under the makeup. In a Vogue's Beauty Secret video, Beer says that she has "struggled with [her] skin for the past, three years".
Her acne hit her in her late teens into her early 20s. Although, at 22, her acne is starting to "settle and go away". She attributes this to her cleanser: PanOxyl Anti-Microbial Acne Foaming Wash.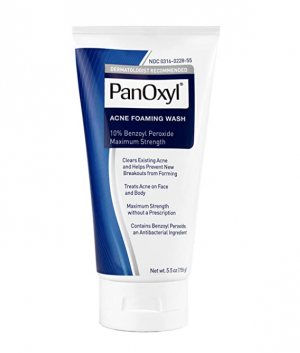 Many celebrities claim to have acne and show the products they used to get the clear skin we see today. But, it's hard to distinguish if it's a paid promotion, or if that product really did help their skin. For example, Kendall Jenner is a ProActivMD ambassador. Their partnership included campaigns and endorsements. Kendall being paid to promote this line of products makes you wonder if that product is as good as she says it is, or if she's just being paid to say it.
When Madison Beer first announced that this was her holy grail cleanser, everyone went crazy trying to find it. Although, unlike Kendall Jenner, she wasn't being paid to say this. Instead, she was just sharing her journey.
It also helps that PanOxyl, unlike ProActivMD is affordable. Between Walmart and Amazon, this foaming acne wash was as popular as ever once it was out in the open. But, is it really as good as Madison Beer says it is? Let's unpack this.
What Is PanOxyl?
PanOxyl is a brand centered around acne-prone skin. They have the acne foaming wash as well as the acne creamy wash. The foaming wash is a maximum strength formula containing 10% Benzoyl peroxide which is the highest over-the-counter benzoyl peroxide wash available. There are a few benefits of these highly concentrated ingredients and we're going to go through them.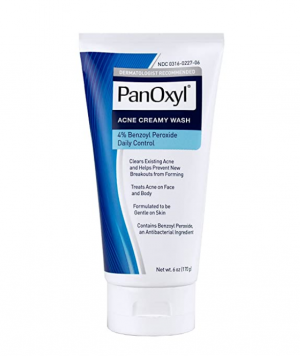 Firstly, Benzoyl peroxide is an antibacterial that works quickly to kill bacteria that cause blemishes. This same antibacterial property actions to combat blocked follicles before they have a chance to become acne. It also clears and treats existing acne on top of preventing new acne from forming.
And lastly, Benzoyl peroxide helps the skin to shed more effectively to keep pores from clogging. This product can also be used on the chest and back for stubborn acne all over.
The PanOxyl 4 Acne Creamy Wash is a bit more gentle than the foaming wash. It's a creamy formula balanced with emollients for a hydrating daily cleanse. It only contains 4% Benzoyl peroxide, which is less than half the amount of the maximum strength foaming wash. It is pH balanced and helps to bring hydration into the skin, although the Benzoyl peroxide still works its same magic as an antibacterial.
This antibacterial property will still help to clear existing acne and prevent new blemishes from forming even with the lower percentage of the ingredient. This is also a general acne banishing cleanser which can be used on the back, chest, or other acne-prone areas.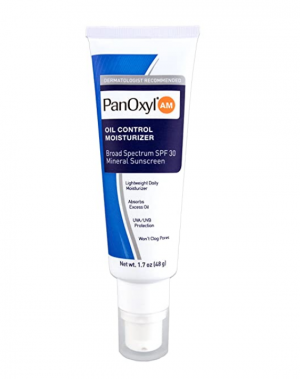 PanOxyl also has some other products available for acne prevention. The Oil Control Moisturizer is a lightweight cream with mineral broad-spectrum UVA/UVB sunscreen. It contains antioxidants super blend of green tea extract and caffeine.
They also have overnight spot patches with advanced healing technology to target specific blemishes and speed up healing.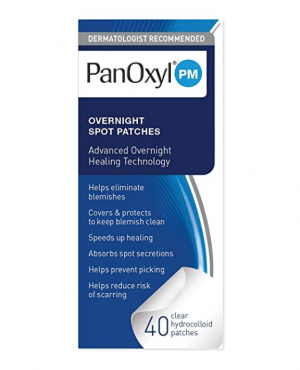 Is it Worth it?
Both of these PanOxyl cleansers have a ton of cumulated reviews on Amazon. The reviews mostly indicate that this product really did help people overcome their acne. The overwhelming response to this product was that yes, it is worth it.
We also have celebrity-approved testing. Madison Beer swears by this cleanser and considering she now has some super clear skin, I'm going to believe her! She has not only talked about this product on Vogue, but she's recommended this product a few times on Instagram through videos, stories, and lives.
The price is reasonable as well. Compared to most acne washes, this is cost-effective and dermatologically effective.
So, if you're looking at cost for performance, I'd give this product a thumbs up and say that it is worth it!
Subscribe to our Newsletter