Packing List: Weekend
Happy Friday from Celebrity Style Guide! I hope you are getting away for the weekend, whether it be a road trip to wine country, a party in the Hamptons, or just around the block for a BBQ with friends. Near or far, I've picked our essential weekend pieces. Your packing mainstays  should be a pretty printed dress (dress down with flats or up with heels), a comfy cutoff (preppy with a open weave knit), and a sleeveless blouse (see yesterday's post for more of our favorite sleeveless tops!). Add in a haute bikini under any of these pieces for waterside affairs. Layer in more trend with a woven tote, lace-up sandal, statement necklace and a pair of classic sunglasses.
1. Antik Batik Tica Print Dress: Wear Saturday afternoon with a pair of flat sandals and Saturday night with a wedge, a print dress is a must-have on our packing list for its versatility and ease of wear. This Antik Batik has a tunic-like feel with its easy fit, drawstring waist, deep v-neckline, and sheer sleeves. Also makes a gorgeous poolside cover-up!
2. Feel the Piece Boxy Boat Neck Sweater: Relaxed, yet with a preppy twist, an airy open knit sweater works for style and warmth when seaside. I love it layered up with your favorite button-up or tank over a classic cutoff. Wear back to navy or stripes, bright white denim and espadrilles for traditional nautical flair.
3. Enza Costa Sleeveless Blouse: A favorite trend for summer, the sleeveless blouse can work buttoned-up or a little undone. Tuck it into a chino short and back to pumps for Sunday brunch or a little tousled with cutoffs and bikini for an afternoon in the surf and sand. (See this week's post on sleeveless blouses for more of this trend!).
4. J Brand Cutoffs Shorts: J Brand does the American classic justice. A perfect five-pocket style with frayed cuffs, their cutoff captures girl-next-door simplicity. We love the fresh white wash of these, which works back to a neutral knit or a bright colorblocked top.
5. Chloe Snake Print Bikini: Stand out in the crowd with a snakeskin print. Bikinis are not for the bashful, so go all out whether it be with a bold print or an eye-catching color. A sexy layer underneath a sheer sleeveless blouse like the Enza Costa above.
6. Karen Walker Helter Skelter Sunglasses: Whether you're all dressed up for sunset cocktails or grabbing a Saturday morning coffee by the beach, these Karen Walker sunglasses are so classic that they go with any look. Our favorite pair for keeping packing accessories to a minimum! Their tortoiseshell frames work back to any color scheme.
7. Made Her Think Tooth n Skull Necklace: Tribal style meets summer style with this statement necklace. Tiny pyrite skulls are interspersed among long resin teeth. Dress up a simple tank with this piece or wear back to your favorite maxi dress.
8. Ancient Greek Sandals Circe T Strap Flat Sandals: The designer name says it all. A style so classic it's been stylish for ages, these Greek sandals bring the glory of the Mediterranean kingdom to any place your bound. Wrap them over ankles to showcase a pair of lovely tanned legs.
9. Mar Y Sol Baja Oversized Tote: For the sea and for the sun, this designer brings style to the great outdoors with their take on a woven tote. Handmade with great attention to detail, it's styled with an intricate pattern and fun colored pom poms. Extra large to tote all your weekend essentials!
Most Read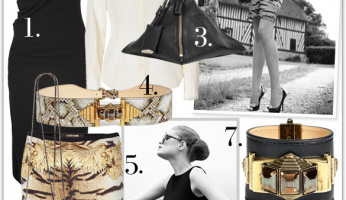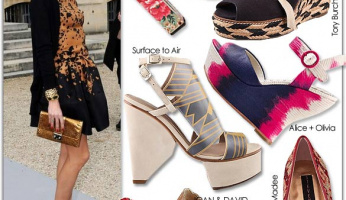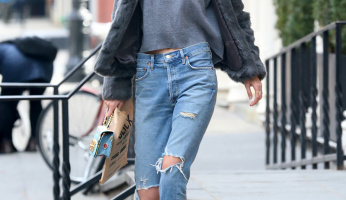 Subscribe to our Newsletter