On Spot with the Polka Dot
Ooh, how cute! Dots, dots, dots as far as the eye can see! On dresses, on skirts, on scarves, on everything – yes, polka dots are by far the sweetest temptation of the new season. So don't even try to resist their charm. The key to this trend it to pair Polka Dots with classic feminine silhouettes and colors. So grab yourself a flirty, black-and-white-spotted dress, slip into platform pumps, paint your lips strawberry red (very burlesque!) and dance into spring in this ladylike print.
L'Agence Midnight Polka Dot Dress ($845)
Stylish dress in fine midnight blue silk and very luxurious and pleasant material. Slim cut with feminine crew neck and short cap sleeves, double layered with and opaque spaghetti-strap dress underneath in fashionable polka dot print. Figure flattering waist belt, sexy mini length and extremely figure flattering, this dress creates a tall slender silhouette, is elegant AND trendy alike. Wear with noble sandals or booties.
Milly Azalea Leah Silk Dress ($505)
Stylish dress in fine patterned silk and fashion color pink. Slim yet relaxed cut with elegant reaped carmen neck, tunnel drawstring and long sleeves, loose falling skirt in mini length and with fashionably reaped waist. A dream dress, chic, trendy yet casual and dressy, a hit for at leisure time and parties. Pair with pumps, peep-toes, ballet flats.
Steffen Schraut Black/White Florence Dot Layering Skirt ($255)
Stylish skirt in fine stretch silk and very luxurious and pleasant quality. Fashionable dot optic in classic black and white, elegant slim silhouette with feminine tiers in pleasant mid-thigh length. Chic AND trendy, styling hit and basic for women with beautiful legs and pairs with a classic blouse, simple top and pumps or sandals.
Felix Rey I Heart You Clutch ($230)
Grab a girlie accessory! A shimmering heart adorns this playful polka dot print mesh pouch..it will have have eberyone saying "I heart that!"
Most Read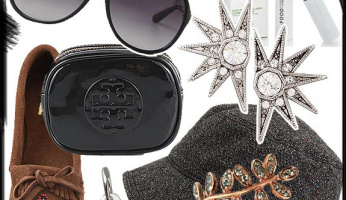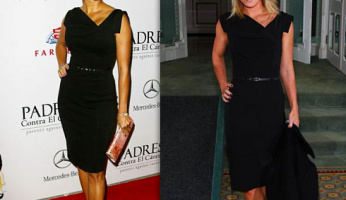 Subscribe to our Newsletter