Nicole Richie Hosts House Of Harlow At Kitson….WE WERE THERE SEE OUR EXCLUSIVE PHOTOS!
We had the wonderful experience of being one of the few invited press to attend Nicole Richie's House Of Harlow event At Kitson on Melrose this Saturday!
Nicole was absolutely radiant in a flowing vintage cream dress that she, of course, accented with beautiful pieces from the House Of Harlow 1960 line.
Nicole seemed very relaxed and happy to be there to promote her line and greet her amazing fans.
Fans who were lined up outside all the way down the block and had been waiting hours to meet Nicole and check out the full HOH line which was displayed beautifully in the front of the store.
Nicole, being the sweet girl she is, even got up from her interviews which she put on hold and went outside to greet everyone and thank them for coming.
When the interviews and press meet and greet were over the fans were allowed in and Nicole graciously posed for photos with everyone and briefly chatted and thanked them for their support.
Her little sister even sat with Nicole briefly and handed her big sister the photos to be signed for the fans.
The atmosphere was relaxed, calm and welcoming for all who attended the event and I must say I was thrilled to be there.
During my interview, which was done with 2 other members of the press at the same time so we were all asking questions (Ok, Ok so not that exclusive LOL!) Nicole had this to say:
Q: How did your jewelry line all come together?
N: I had the idea to do the line about two years ago and it took that long for everything to really come together.
I met Pascal [Mouawad] and he's such a genius.
I really respected him so I knew 100% that that's who I wanted to partner up with and I'm really happy that I did.
Q: You had a baby in that time, how do you find the time to do all this?
N: I think there's 24 hours in a day, and if you schedule it right it just all works out.
Q: Can you talk a bit about your inspiration behind House of Harlow?
N: I'm really inspired by the 60s and 70s. I have a pretty big collection of vintage jewelry so this particular collection was based off of that.
Q: You talked a bit about that collection of jewels and pieces from your family in InStyle last Fall. Are there any particular pieces you're excited to pass down to your children?
N: Definitely! I would be honored to. My mom has passed down so many great pieces to me so that would be really great.
Q: Do you have any favorite pieces in the line?
N: The headpieces are definitely my favorite.
Q: Are there any plans to expand House of Harlow?
N: Yes! I just partnered up with a company and we're going to be expanding House of Harlow. We're going to be doing sunglasses, belts, bags, clothing… so I'm very, very excited.
Q: When is that coming?
N: Well probably the first thing will be out next year. We're going full steam with it.
I was so excited to hear about the expansion of the line and can't wait to see all the new items she designs…especially the handbags!!!
Special thanks to Nicole Richie, Nicole Perna and Jennifer Dalton for being such wonderful hosts and so supportive and accommodating!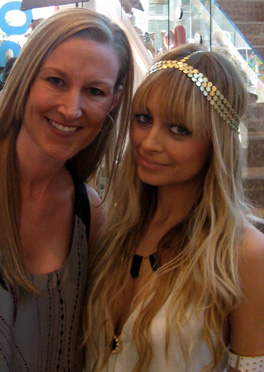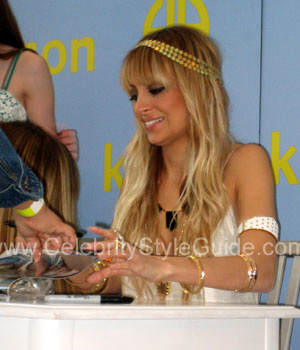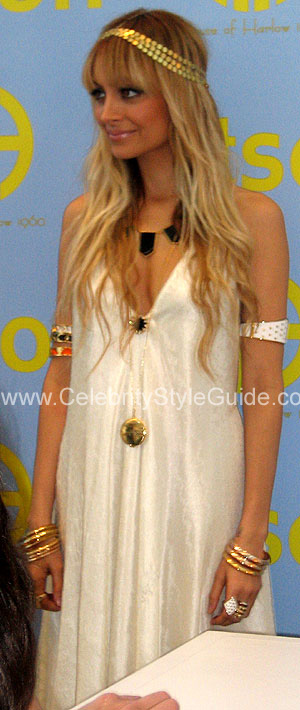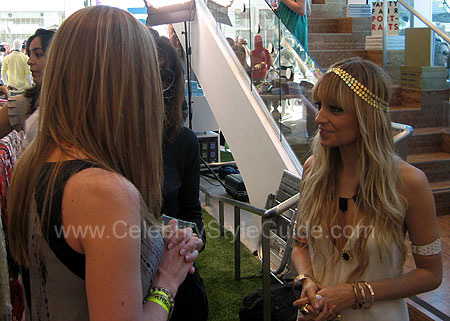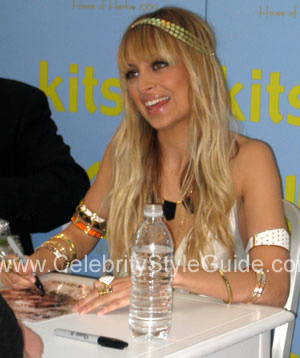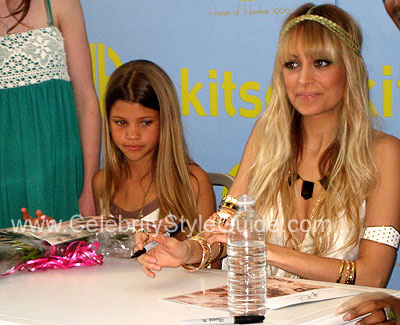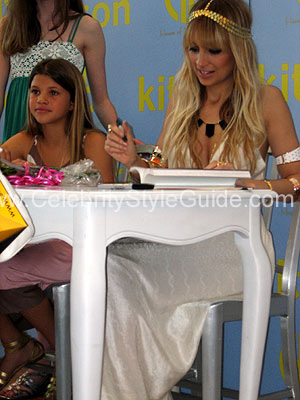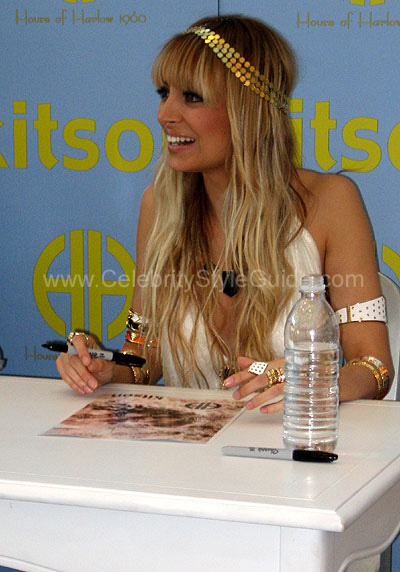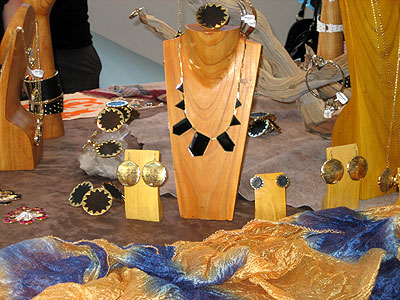 Most Read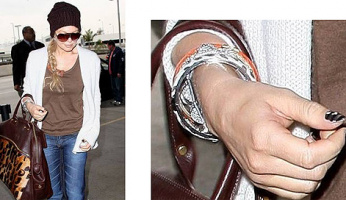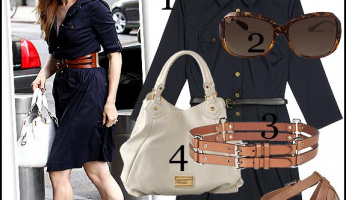 Subscribe to our Newsletter