Giddy For Gingham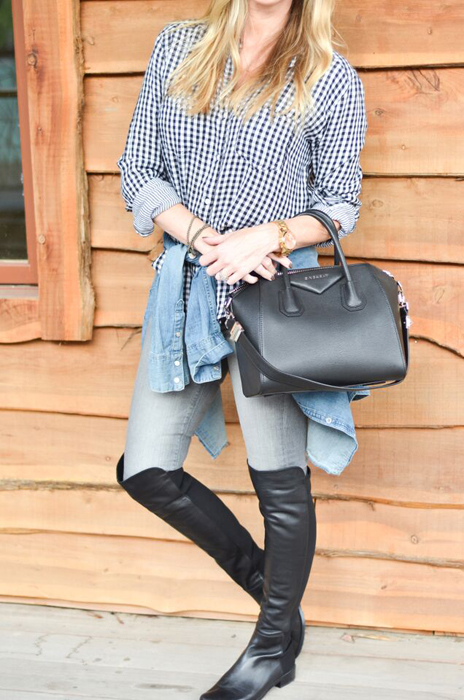 One thing I'm loving for fall and winter is gingham, especially in this cool mix of black and white. A little girl next door, a little rock n' roll edge, a lot of fun! Fresh-faced with throwback appeal, gingham print is a must have in your closet and trust me….it will be in heavy rotation. When a new season comes around, I always want to pick up some of the latest trends to incorporate them into my wardrobe and this fun check is at the top of my list.
I'm absolutely in love with this gingham shirt from BP– the way it hangs, the softness, the color! It's light and breezy gauze but double layered so it's not sheer. I'm 5'5 with a small frame and the size small fit perfectly so I would say it fits true to size. I love how when you roll the sleeves up, there is a different stripe pattern inside the lining….too cute! Shopping Tip: This shirt comes in and out of stock, yes it's that popular, so be patient and check (no pun intended) back often. I also love this one and this one.
These are one of my all time favorite boots. I get endless compliments on them and if I had it my way I would have them in every color. The Stuart Weitzman '5050' Over the Knee Leather Boot may be expensive, but they are worth every dime. I ordered my normal size and they fit like a glove. I pair mine with leggings, skinny jeans and tights. The possibilities are endless. The boots really are so beautiful, stylish and chic. Be prepared for a lot of compliments, and the desire to buy them in every color! I have also found this less expensive pair to give you the same look.
Ahhh, the Givenchy Antigonia….the sight of this bag to some is like seeing a unicorn. It can be summed up in 2 words: classic and stunning. It would be quite the challenge to find a celebrity that did not own this bag and with good reason. It has had incredible staying power as a 'must have' bag and I don't see that changing anytime soon. It is a true statement handbag that keeps its shape it is well structured. I was told this bag was heavy, but I didn't find that to be the case. I am 5'5″ and although it is a big bag, I don't feel it is too big for me. The leather is beautiful and it just looks great. A lot of space and extra pockets inside. The next color on my Givenchy Antigonia wishlist? This beauty!
Gingham Shirt | Watch | Jeans c/o | Bag c/o | Boots c/o

Have a wonderful weekend!
Hugs~ Heather
Most Read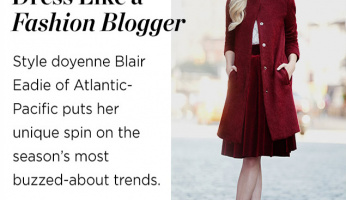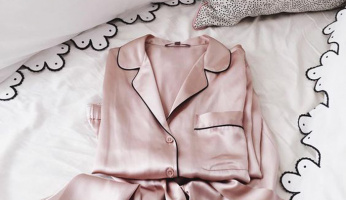 Subscribe to our Newsletter