Makeup from the Set: Hayden Panettiere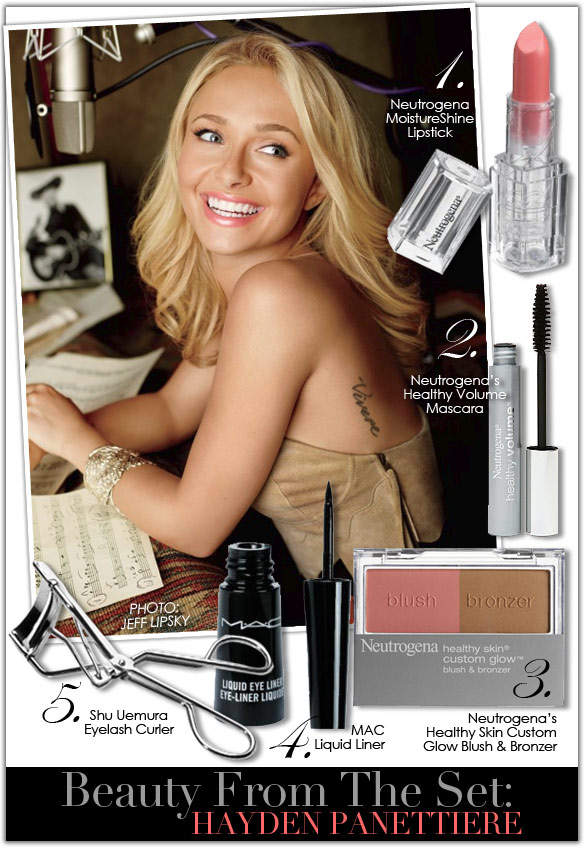 Starring as country's next big thing, Hayden Panettiere wears her glamorous role well in ABC's new series, Nashville. A little bit county, a little bit rock n' roll, Panetierre stars as Juliette Barnes. Her up-and-coming character has style to match the scene, mixing plenty of glitz with down home country classics like cowboy boots and cutoffs. Juliette's makeup has the same mix of natural glow and star-worthy glam, balancing natural skin and lips with bold eyes. To steal her makeup from the set, start with a flawless foundation and use sweeps of bronzer and blush to attain a youthful glow. Then concentrate on the eyes: line your lids with a flawless liquid liner, use an eyelash curler to curl your lashes, and then finish with two or three coats of volume-giving mascara. A neutral pink lipstick adds the final layer of moisture, shine and color. (More neutral make-up here…)
1. Neutrogena's Healthy Skin Custom Glow Blush and Bronzer: Cast a glow, in or out of the spotlight, with this blush and bronzer duo. As our summer tans fade, it's all the more important to keep a glow, natural or make-up induced. The neutral base of this compact highlights with its soft brown and pink tones.
2. Neutrogena's Healthy Volume Mascara in Carbon Black: Some may say that you're never fully dressed without a smile, but I'd add that mascara is just as necessary. For star quality lashes, go for volume with a plumping mascara. Two or three coats attain a glam, eye-opening effect.
3. MAC Liquid Liner: Flawless finish. A liquid liner attains the sexy, come hither stare of Hayden's on-set eyes. MAC's applicator defines your lower and upper lids with precision, while its ultra smooth formula guarantees a uninterrupted line. Go for Hayden's look by lining your upper and lower lids, or go bold with an extended cat eye line.
4. Shu Uemura Eyelash Curler: Eye-opening. By curling your lashes, you set the stage for your eyes. Curled lashes open your eyes and add drama to your lashes. Shu Uemura's eyelash curler was an InStyle best beauty buy for its precise, curling power. A silicone pad, perfect pressure hinge, and stability-giving handle ensure lovely curled lashes every time.
5. Neutrogena Moisture Shine Lipstick in Angel's Blush: Just a kiss of color. A simple sweep of Neutrogena's Angel Blush lipstick gives you natural, girl-next-door lips. The subtle pink is just a shade lighter than your natural color, but gives them photo-ready color. Its rich formula gives your lips both shine and moisture.
Most Read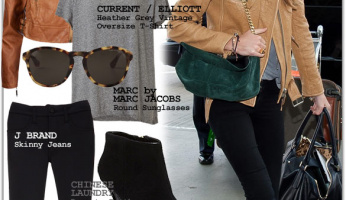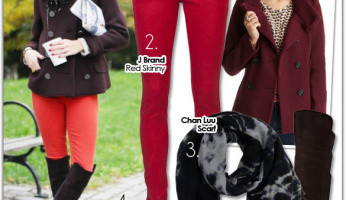 Subscribe to our Newsletter