Kosas Super Creamy Revealer Concealer Review (& Best Dupes!)
Kosas Super Creamy + Brightening Concealer and Daytime Eye Cream has become wildly popular for being an easy-to-blend, non-creasing formula. But are these claims legit?
Well, first, we have to talk about what makes a great concealer.
A great concealer doesn't necessarily have one particular texture. It can be thick, serum-like, gel-textured, and more.
What makes a great concealer are hydrating ingredients that will keep that sensitive area from creasing and flaking throughout the day and good coverage that will neutralize or cover those sleepless nights, and a great shade range so that every skin tone can enjoy the product.
How many of these concealer must-haves does that Kosas concealer hit, and is it worth it?
Let's talk ingredients first.
1. Ingredients
Skincare-makeup hybrids are all the rage right now. Essentially, you're adding the great benefits of skincare into your makeup bottles, simultaneously working on your skin while perfecting it with pigments.
This Kosas Revealer Concealer is following this trend. It's an eye cream, spot treatment, and concealer in one, brightening the skin and revealing a more youthful appearance over time. It has the potential to improve dark circles, fine lines, and wrinkles, as well as blemishes.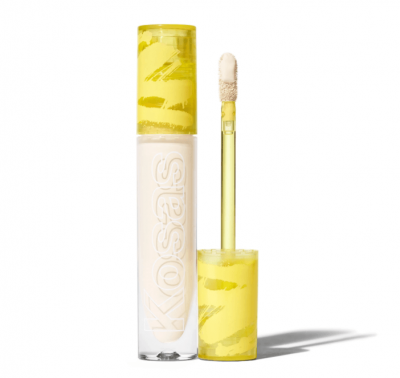 It does all of this through three highlighted ingredients.
Caffeine and pink algae extract fights darkness, dull skin, and puffiness. Caffeine is a very common ingredient in eye creams and will leave your undereye looking healthy, bright, and awake.
Hyaluronic acid will hydrate the skin and leave it looking supple and plump. It's a great hydrating agent that pulls moisture from its environment to keep the skin from drying out.
Lastly, arnica and panthenol will calm the skin and reduce redness and irritation. This means that it will help with any irritated or inflamed blemishes and hyperpigmentation, and rosacea.
Given the base of ingredients in this concealer, we can see this product being helpful to your skin!
2. Coverage
Coverage is the next concealer must-have that we need to talk about. Whether you like high coverage or something more natural, all concealers should be able to help conceal blemishes, dark spots, and more.
This super creamy formula has medium coverage with a radiant finish. From all of the reviews, we can concede that this concealer truly is medium coverage, meaning that your bare skin, including its texture and color, will peak through enough with one coat that it makes a great daily product.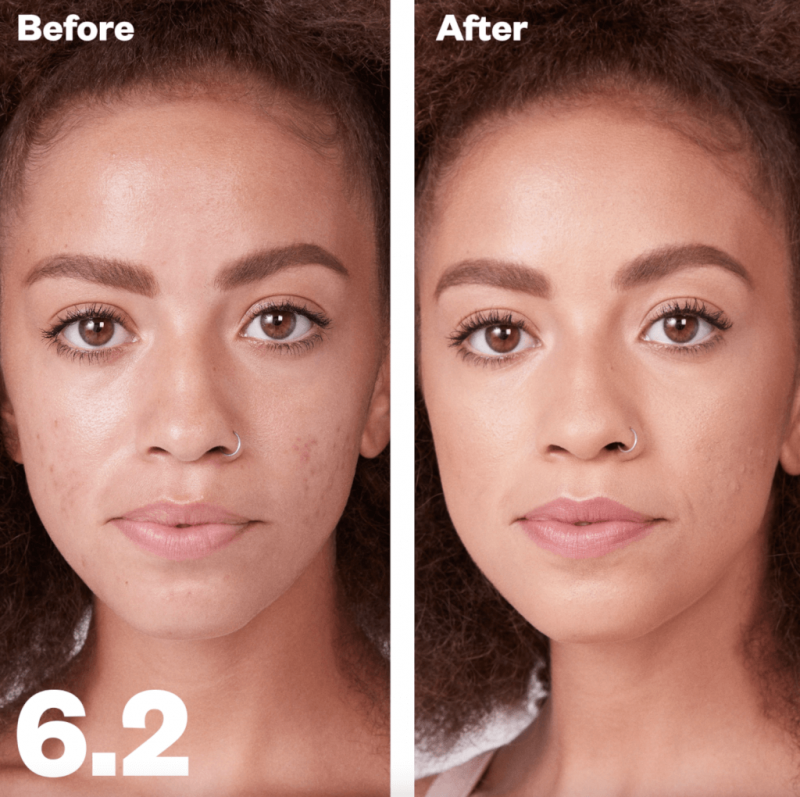 You can build it up to full coverage if you need to. The consistency of this concealer makes it extremely buttery and easy to blend out, so even if you layer, you should still see a smooth and crease-free finish.
It also seems to be great for aging skin and any skin type. This concealer doesn't sink into fine lines and wrinkles but rather fills them in for an instant lift. It still looks like skin and feels very lightweight and dewy, so you can be sure that the wear will be ultra-comfortable and not cakey.
3. Kosas swatches
The last thing we need to address is the shade range. The shade range of this concealer isn't the best we've seen, but it isn't bad.
Overall, there are 28 shades to choose from, with half of those catering to medium or dark skin tones. The shades also target different undertones, including neutral, cool, golden, olive, peach, and more.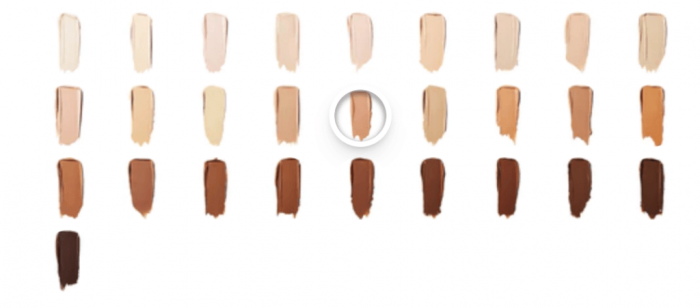 This makes it easier to find your perfect match even when shopping online. We've seen a swatch for every shade, but knowing the undertones makes it just that much less stressful when it comes time to buy.
Packaging
Some other things to note about this product are that it's vegan, cruelty-free, and gluten-free.
It doesn't specify anything about recyclable packaging, which is slightly disappointing.
Although the ingredients are clean, it won't harm humans, animals, or the environment.
5. Price
We do wish the packaging was more sustainable and eco-friendly, especially with the $28 price tag. Yes, this concealer is $28. It's definitely a pretty penny to drop on a concealer, considering that are some very reputable drugstore ones for half the price or less.
Kosas is definitely a more high-end brand given their prices, but their quality is genuinely good. We love many Kosas products and tend to think they're worth the money if you have the budget for it.
That being said, if you're looking for skincare concealers and can't afford the Kosas Super Creamy + Brightening Concealer and Daytime Eye Cream, there are some options.
6. Kosas concealer: best dupes
Maybelline Age Rewind Eraser Dark Circle Treatment Concealer is a great choice. It's only $10 and arguably one of the most popular concealers.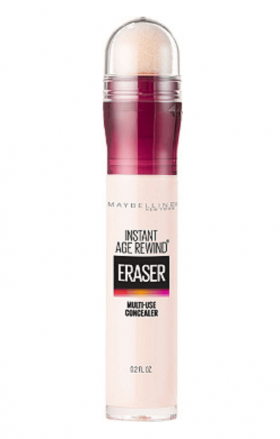 Try the NYX Professional Makeup Bare With Me Hydrating Face & Body Concealer Serum for a newer, more current concealer. This serum concealer is $11 and contains a ton of skin-loving ingredients as well!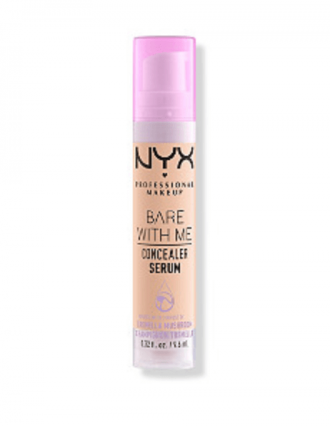 Subscribe to our Newsletter