Seeing Red: Tips for Copying (& Maintaining) Kendall Jenner's Red Hair
How many redheads have you seen today? Thanks to Kendall Jenner, red hair seems to be having a moment right now.
If you haven't seen it yet, she recently debuted her copper-red hair on the Prada runway during the Milan fashion week, and it turned a lot of heads. The subtle color is anything but dull without being over the top.
With summer on the horizon, this is a great time to freshen up your hairstyle. Continue reading to learn how to achieve supermodel Kendall Jenner's new look for yourself.
How Can I Recreate Kendall Jenner's Red Hair Color?
First things first, it's always best to go to a professional. A new hair color is a tricky business and is even trickier when dealing with shades of red.
Jenner's celeb hairstylist, Jenna Perry, is a natural redhead who has a knack for making the specially-concocted shades look natural. She also joined forces with LA celebrity hair colorist Matt Rez for this particular shade.
Depending on the color of your hair (and whether or not the color is natural), you may need to lighten your hair before depositing the red dye.
If you insist on doing this at home, without a professional, please at least buy the dye and developer from a beauty salon supply store. The box colors are not reliable and are more damaging to your hair.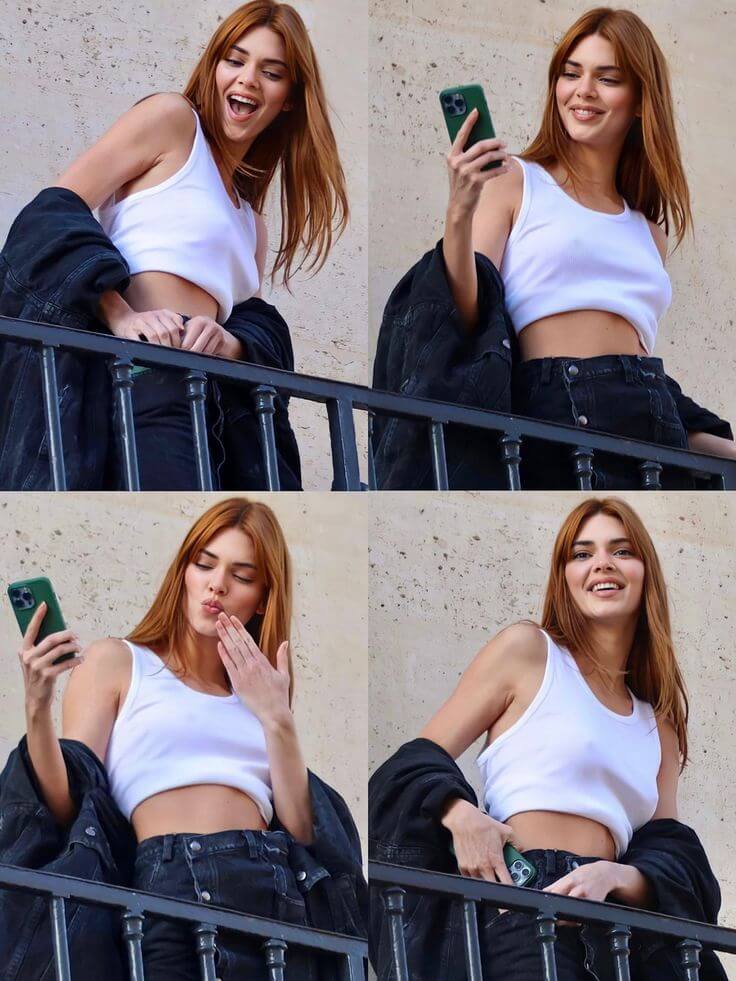 Brush your hair out completely and put on an old t-shirt that you don't mind getting color or bleach on. Once you are ready to dye your hair, divide it into at least four sections. From here, you might even make four more sections in these sections to ensure even application.
After applying the dye, leave your hair down until it's time to rinse it. When it's time to rinse, start by sprinkling just a little bit of water on your hair and massaging your hair and scalp.
This step emulsifies the dye and helps you avoid lines and streaks.
Finally, after rinsing your hair, use a deep conditioner to close the hair cuticle.
What Are the Best Products to Use?
Every stylist has their go-to brand. Professional brands and color use a level and tone system that takes time to learn. Even the best products in the hands of an amateur can turn out poorly.
Some of the most popular brands for shades of red include:
These are only a few examples. Most, if not all of these options, are only available in professional beauty supply stores. You may need a license to buy them.
How Do You Maintain Red Hair Color Over Time?
Hair that is dyed red is notorious for fading. The molecules in the red pigment are much larger than in other colors; therefore, they don't tend to penetrate the strands of hair fully.
While fading color is inevitable, here are a few tips to keep your hair as fresh and red as possible between appointments:
Resist washing and wetting your hair for at least 2 days after dyeing it
Wash your hair in cold water
Shampoo your hair as little as possible (perhaps only 3 times a week) and use dry shampoo between washes
Use specific shampoos and conditioner for color-treated hair (with a color depositing shampoo, if possible)
Condition your hair every time you wet it
Does Red Hair Look Good on Everyone?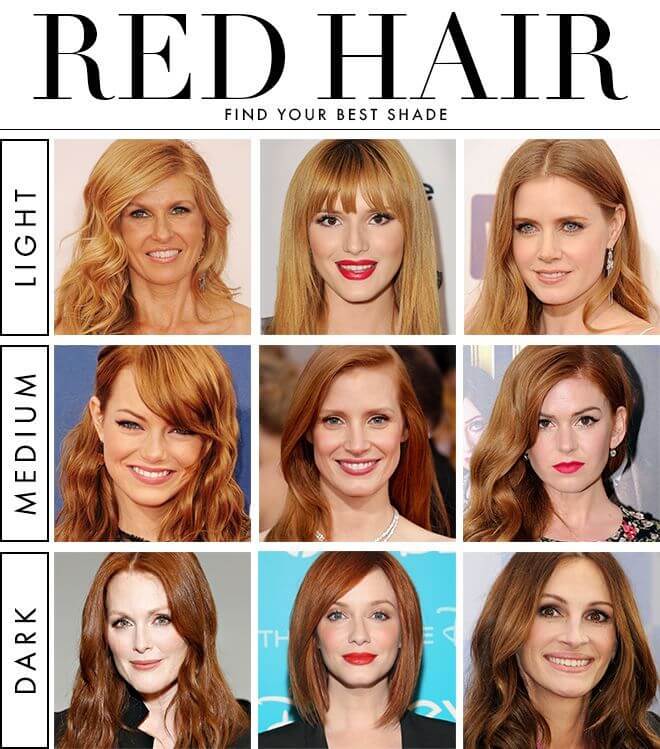 Because there are so many different shades of red, there's one in this world that will look good on you.
Here are our recommendations based on skin tone:
Very pale: Copper tones and strawberry blonde
Pale: A blend of copper and auburn
Medium With Yellow Undertones: Red or dark golden copper
Medium with Pink Undertones: Dark copper
Medium with Blue Undertones: Cherry red
Olive: Rose gold
Light Brown: Cool reds
Brown: Auburn
Dark Brown: Deep mahogany red
Black: Red-Purple tones
Many of us love Kendall Jenner's red/copper hair but are nervous to try it out on ourselves. That's totally normal. If you're not ready to fully indulge yet, you can start out with a semi-permanent or demi-permanent color.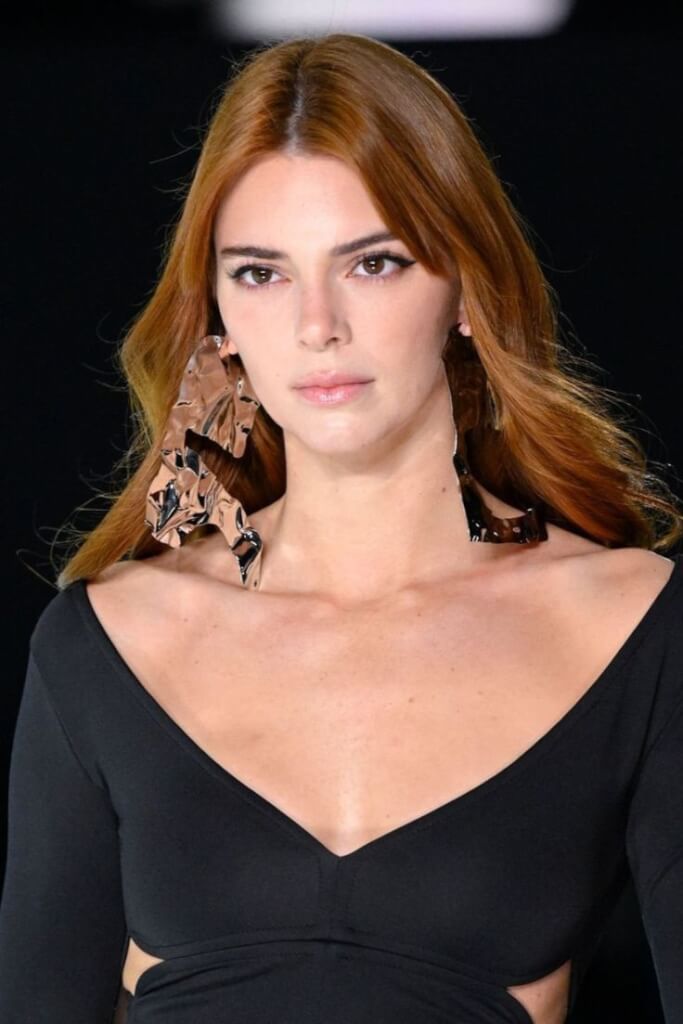 These do not have ammonia or peroxide, meaning they are less damaging… and less permanent.
Another new and common trend is using a hair gloss. A hair gloss is a type of semi-permanent dye that adds shine and deposits enough color onto the hair to brighten it.
A red-colored hair gloss will leave you with vibrant red hair if you are blonde. If you are a brunette, it will give you a hint of red if you don't lighten the hair first.
General Hair Dyeing Tips
Before any dye job, it's best to use a clarifying shampoo on your hair
Buy more dye than you think you need, especially if you have long or coarse hair
If using a permanent dye, choose a shade darker because the developer will lighten the color slightly
If using a semi-permanent dye, choose a shade lighter because no developer is used, so the color gets darker as it sits
Avoid chlorinated swimming pools
Avoid heat styling
Use hair masks as often as possible
Conclusion
Thanks to Kendall Jenner, the red hair trend is on everyone's radar. Whether it's your first time experimenting with this color or you're circling the block again, there's always a new blend of colors and method to try.
As I mentioned, going to a professional is always ideal for a hair transformation. They know how to manipulate the colors and deposit them evenly on your hair. If you're following Kendall's lead, you better act fast because she isn't known to stay with one hair color for long these days.
Most Read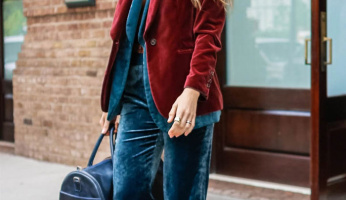 Subscribe to our Newsletter