It's Holiday Time at Alma Boutique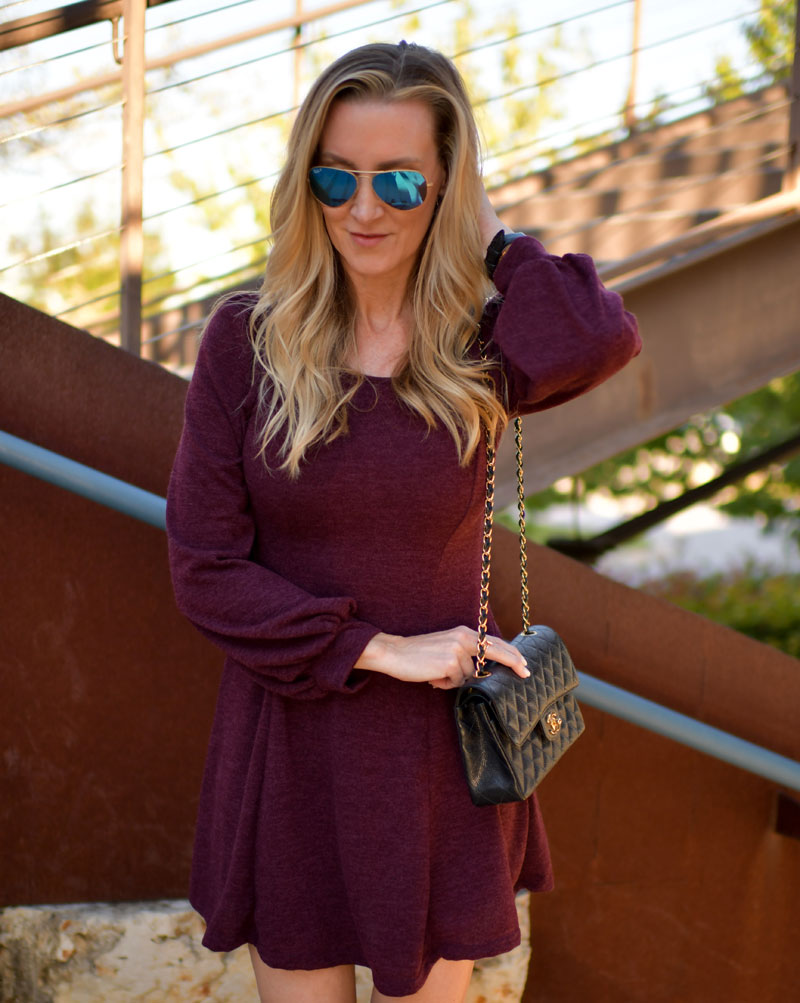 If you're fashion-inclined, then you need to have Alma Boutique bookmarked on your web browser. Fashion lovers can't get enough of the Austin based online shop, and for good reason. The boutique's current, ever-changing selection of everything you want to wear at prices you just can't beat.
How many times have you mindlessly spent $15 or $20 on an impulsive purchase you soon forgot about after wearing once (or worse, never worn at all)? That's all about to change, friends. If you're looking for an affordable but thoughtful fashion fix (or not-so-spendy gift idea for a friend or loved one), keep on reading. I've teamed up with Alma Boutique to give you solid picks you'll purchase and actually get a whole lot of use out of and keep in your wardrobe rotation.
Burgundy sweater dress: I haven't added your images yet to my site yet, but will add before the weekend and highlight them for sure via social. When would you post this dress on IG? Typically I repost your post, so wanted to check first!
Ivory sweater: This sweater top is so cute and we love the detail in it! This is perfect for Fall and to layer in Winter. The ivory color looks fantastic with blue or black jeans, a scarf, and booties. We also love this look with our Alexis Olive Corduroy skirt and a nice pair of gold hoops!
A Few More of My Favorites New Arrivals at Alma Boutique:
Corduroy Dress: This corduroy dress with button detail in the front will be a staple in your closet this season! In a burgundy/cranberry color, it's the perfect dress for holiday and will look perfect with boots or booties, and a jacket or blazer. We are in love! This dress has a V-neck, short sleeves and hidden back zipper or a perfect fit and is just the right length.
Lace/Chiffon dress with polka dots: Holidays call for lace and chiffon in a gorgeous cranberry color! This dress is a great length and has beautiful details for upcoming holiday parties. It features three-quarter sleeves, chiffon with polka dots and ruffled lace at the hem with a flattering fit. Wear it with your heels and add a bag and accessories to complete your look!
Black lace dress with embroidery: This vintage-inspired embroidered dress is perfect for holiday parties, weddings and more! It features florals, polka dots, lace, three quarter peplum sleeves and hidden back zipper. A customer favorite and we can't wait to wear it!
Green sweater: Feeling casual and trendy? This gorgeous Kelly Green sweater with bell sleeves is for you! The color is amazing and the sleeves make it stand out. Wear it with your skinny jeans or a skirt and your booties to complete your outfit!
Great news! Alma Boutique's fashionista version of the 12 days of Christmas starts December 1st and runs through December 12th. Each day they will have a special offer – including sitewide discounts, discounts on specific collections like sweaters, dresses and our holiday collection and free shipping on certain days. They will also offer e-gift cards or they can purchase a physical gift card that I can be mailed right to you!
Happy Shopping!
Most Read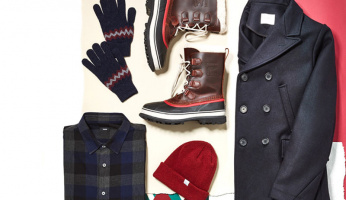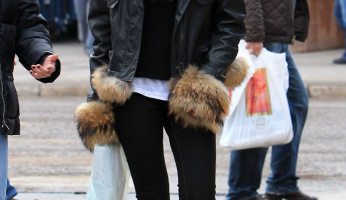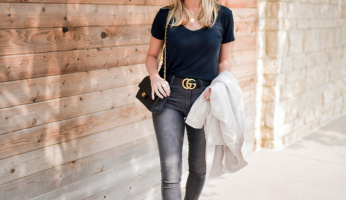 Subscribe to our Newsletter