In The Spotlight: Shopbop Exclusives
1. Pencey Colorblock Cutout Dress ($320)
This timeless two-tone story gets a risque update. Cool enough to pair with a tank and flip flops, yet stunning enough to pair with heels and accessories, this silk skirt will take you to many an occasion this summer.
2. Super Sunglasses Limited Edition Vincenzo People Sunglasses ($191)
These sunglasses have a retro-glamorous style in gold and tortoise shell for forever chic. You will impress your fellow fashionistas with these Super Sunglasses Limited Edition Vincenzo People Sunglasses. The perfect summer investment, don't leave for your vacation without them.
3. Sara Berman Kelly Mini Tote ($504)
Looking for a one-stop-shop? This bag is it. This hit Brit designer's structured bag is the best in it's class. Functional for every day, very high quality, black works with all outfits. Use every day at the office & a night out, classic for many seasons to come.
4. Lanston Knit Maxi Dress ($158)
This dress is sure to be in heavy rotation for the rest of the summer. This season's maxi should be flouncy, silky and sultry. Pair with sandals and armfuls of accessories for your next concert or to be festival chic any day of the week!
5. Bop Basics The Fiance Blazer ($198)
Try this tailored piece with cut offs and flats o a cool summer night. This blazer far outshines the competition. It's a great way to add structure and a pop of bright color to summer's full-bodied blouses.
Most Read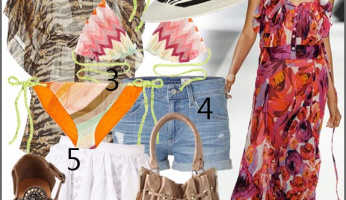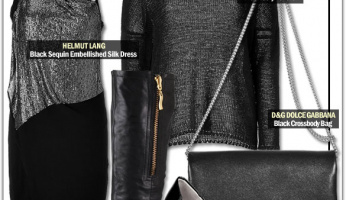 Subscribe to our Newsletter