Day to Night: How to Wear a Bodysuit
Perhaps one of the best day-to-night pieces, bodysuits are definitely having a moment— and I think the moment is here to stay. If you're looking to add a new staple to your wardrobe, a bodysuit is a great option.
Not only are they stylish, but they're also comfortable and versatile. However, buying your first bodysuit can be a little overwhelming, with so many style options and getting the right fit.
To help you out, we have created this guide that explains how to wear a bodysuit, what to wear with a bodysuit and a ton of outfit ideas inspired by celebs!
Continue reading to get a clearer idea of which look fits your style best.
What Is a Bodysuit?
A bodysuit is a one-piece garment that resembles a leotard or a bathing suit. The main difference between these items is the fabric.
A bodysuit can be made from just about any fabric, but cotton, lace, nylon, modal jersey, modal rib, and silk are the most common.
Most of them have a snap button closure at the bottom. Some of them are pulled up and put on just like a swimsuit or leotard.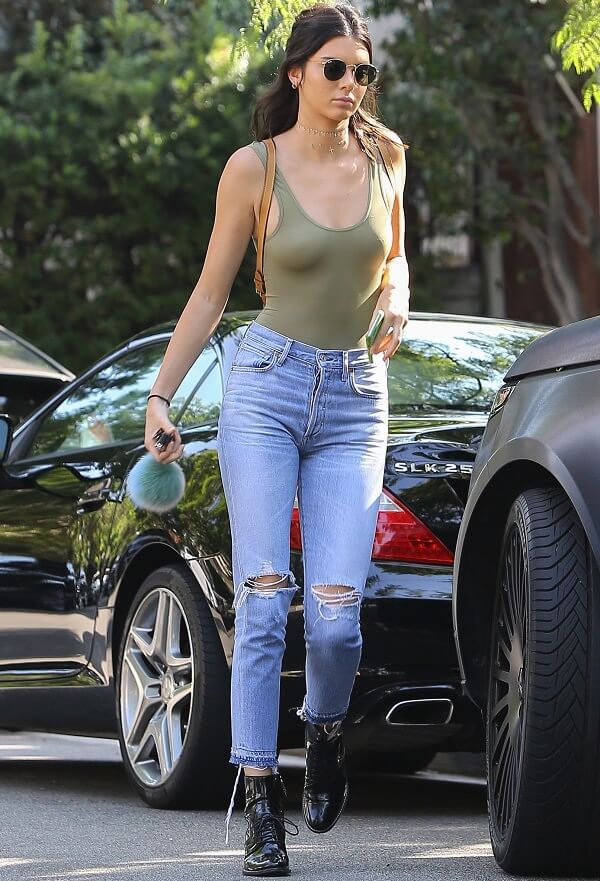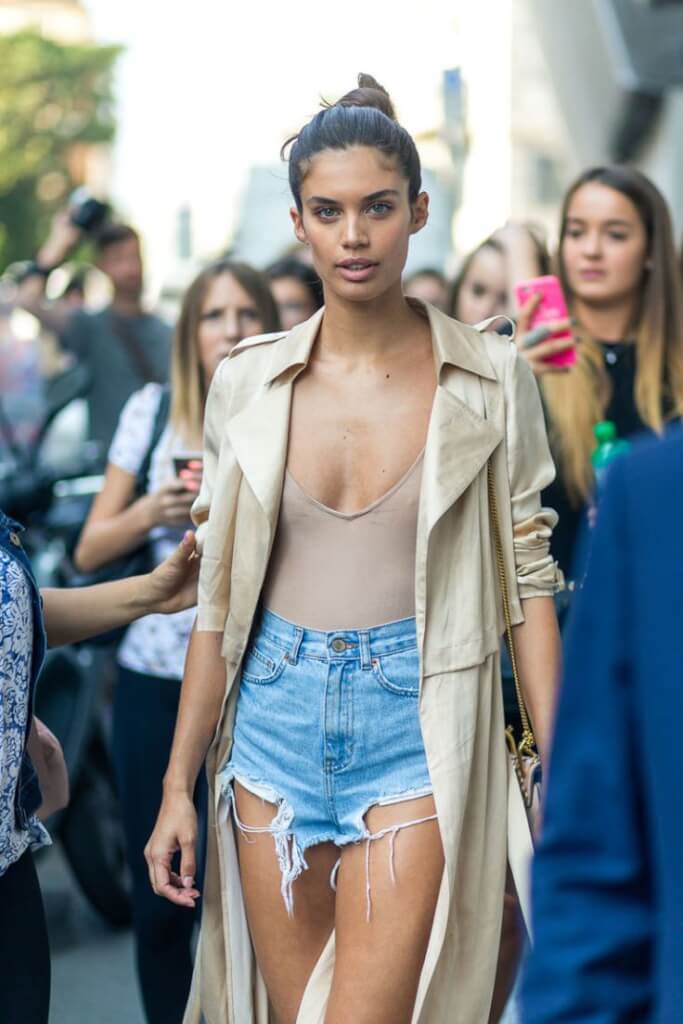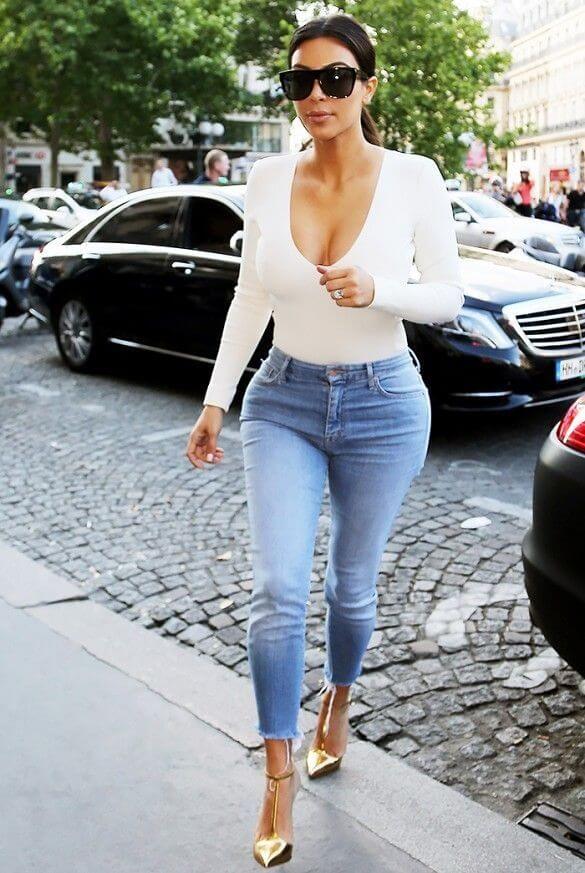 As far as the style of the bodysuit, the options are endless. You have long-sleeve bodysuits and short-sleeve bodysuits. Some look like a tank top, others look like a t-shirt/button-down shirt or flowy blouse, some are one-shoulder, sleeveless or backless and others have many different pieces of fabric crossing over each other, creating an intricate design.
When thinking about how to wear a bodysuit and put together a whole outfit, the main thing to know is that it tucks into your shorts/jeans/skirt easily and seamlessly.
How Should a Bodysuit Fit?
Bodysuit sizing can be a bit tricky. They are typically supposed to fit tightly (unless it has a blouse-style top). However, if it's cutting into your upper hip, is uncomfortably short, or if your breasts are tumbling out of it, you need to size up.
As much as most of us hate doing that, it's just a number- get the more comfortable size.
It should be tight and sit next to your skin but not painful.
One other consideration to take note of when trying on bodysuits is how high the hip of the garment reaches. Some have a high cut that sticks out above low-cut bottoms.
Some people adore this sexy style, but it definitely isn't office-friendly.
What Can I Wear With a Bodysuit?
When looking at your closet and deciding what to wear with a bodysuit, your options are endless. Any bottom that you can tuck a shirt/v-neck into can be worn with a bodysuit. Actually, we've spotted a few celebrities recently who completely forewent pants altogether… but more on that later.
Part of what makes bodysuits so versatile is the fact that they look great under a blazer (for work) and look sexy without the blazer (for cocktail hour). Just make sure the bodysuit isn't inappropriately low cut for work.
Because there are so many different styles and materials, you can adjust the sexiness factor if you're looking for something more wholesome or ideal for everyday wear.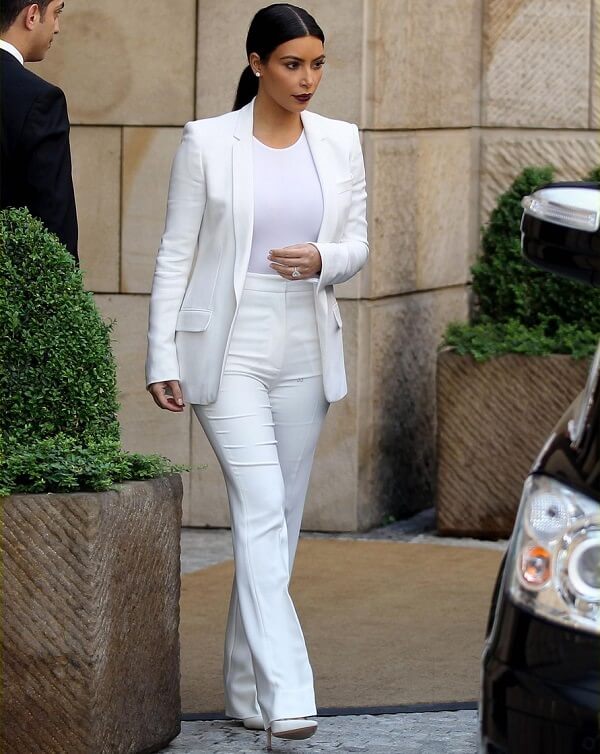 They look great with shorts, high-waisted jeans, skinny jeans, boyfriend jeans, slacks, long skirts, midi skirts, wrap skirts with a high slit, mini-skirts, capris, you name it. What's so great is that you don't need to worry about your shirt becoming untucked when you raise your arms.
How Can I Style a Bodysuit?
Endlessly!
Depending on the shape of the top, your personal style, and the occasion, necklaces and earrings are great compliments to a bodysuit.
When considering bodysuit outfit ideas for cocktail hour, don't forget the option of pumps and a leather jacket. For work, heels or flats with a blazer are comfortable and professional.
Get the Look: Celebrities We've Seen Wearing Bodysuits
While the younger generation might think bodysuits are a new item, they've actually been around since about 1940.
However, back then, it was less acceptable to show off the curves of a woman's body. Their rise to fame came in the 1960s. Since then, they've had their moments in and out of the spotlight but have always been a sleek and fashionable wardrobe essential.
It's not unusual to see celebrities rocking trendy bodysuits. Selena Gomez and Jennifer Lopez, have rocked bodysuits in a casual manner – paired with wide-leg pants or shorts and a cute jacket.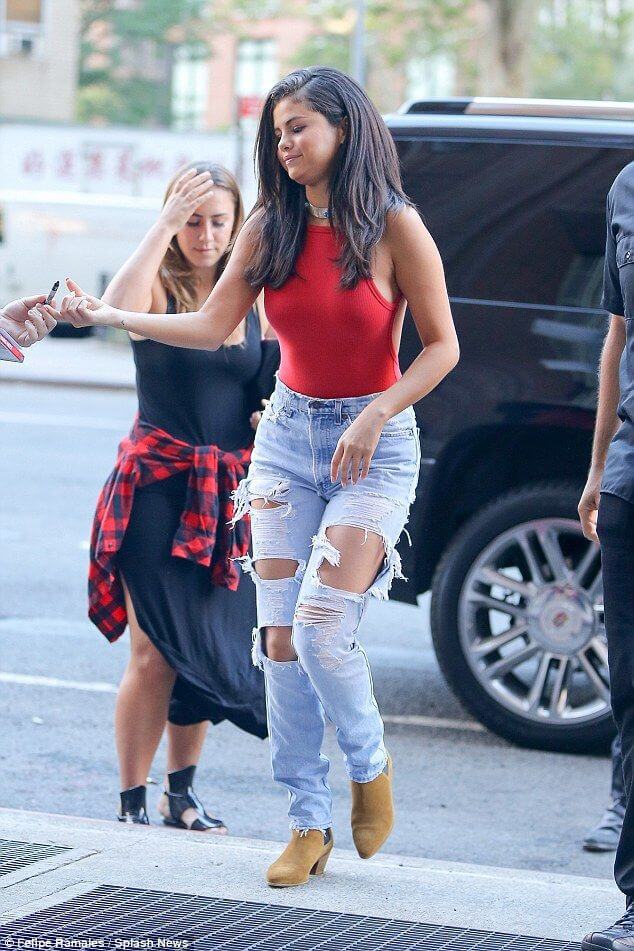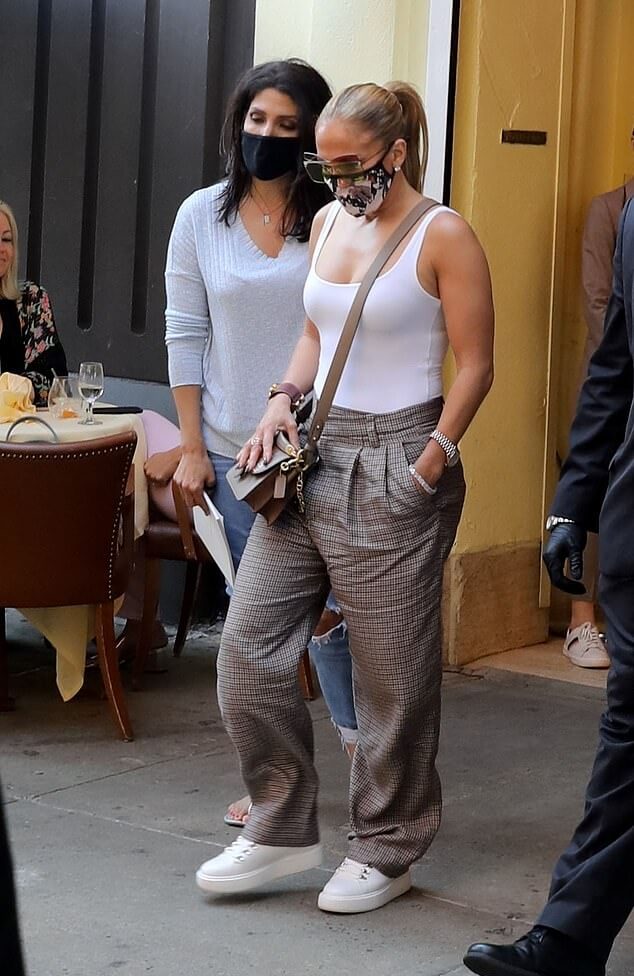 On the other hand, some celebrities have been seen recently wearing just a bodysuit… and no bottoms. While this isn't a trend I plan to explore myself; they look great doing it. Kim Kardashian and Lady Gaga were recently spotted wearing bodysuits and tights.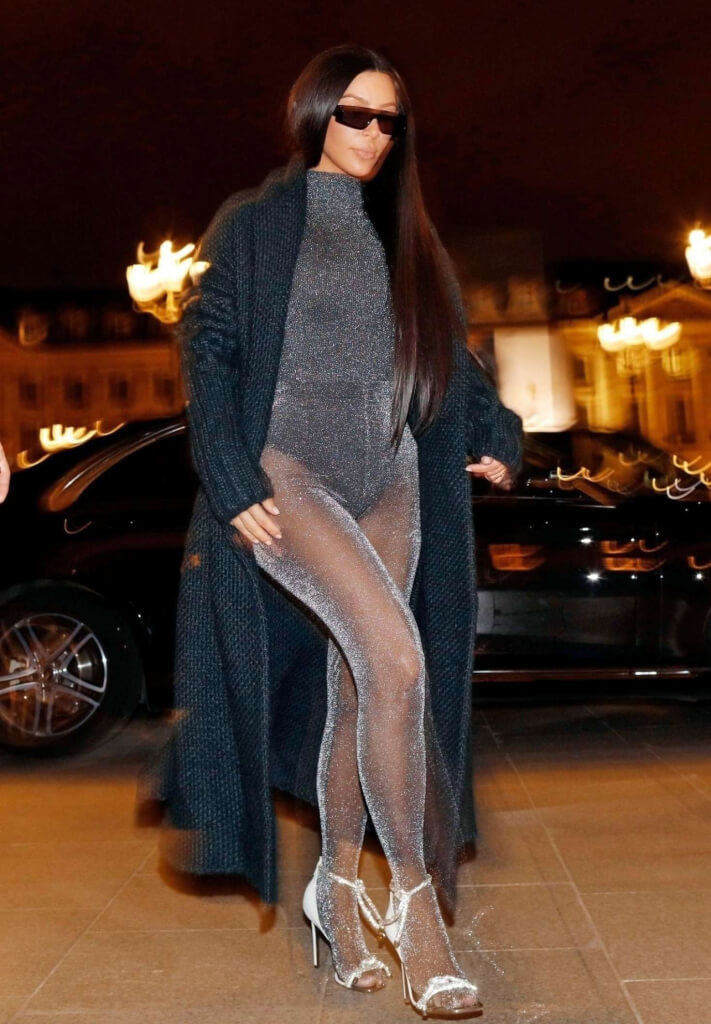 Similarly, Taylor Swift performed at the 2019 AMA's in a gold bodysuit outfit, skin-colored tights, and gold booties.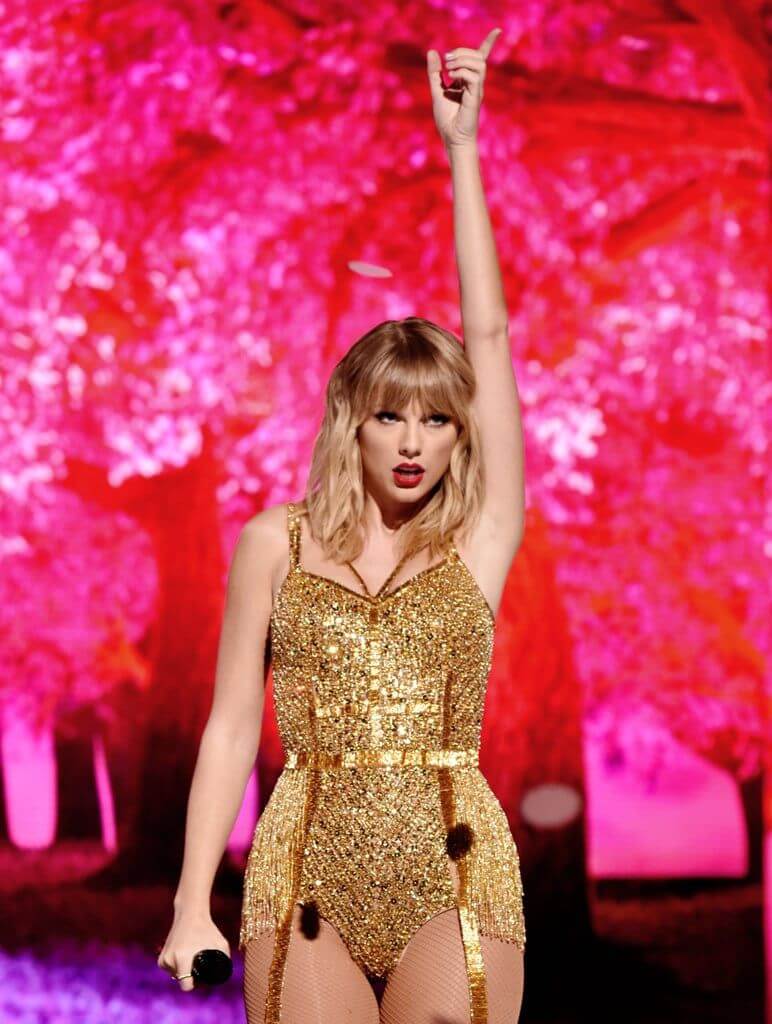 X-factor American singer Normandi Kordei modeled one bottomless styling I can get behind. She wore a neon green bodysuit delicately covered by a long see-through, metal-looking, silver dress.
While she was still bearing a lot of skin, it wasn't as shocking as tights.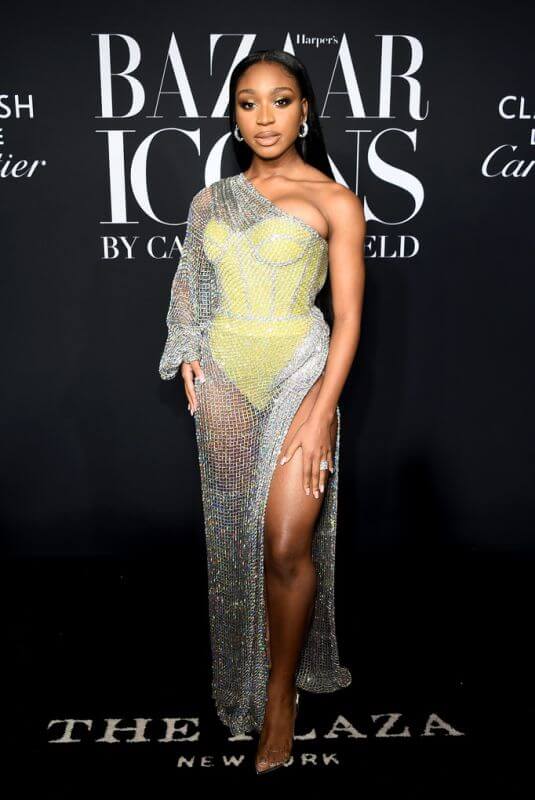 Conclusion
They definitely will be now if they weren't on your radar before. With so many style options and materials to choose from, it is easy to find one that flatters your body.
Now that you've learned how to wear a bodysuit, there's no stopping you. Dress it up at the office, dress it down for a casual lunch, and make it sexy for a night out. Now, whether you take a page from Kim Kardashian and try it out with no pants, that's up to you.
Most Read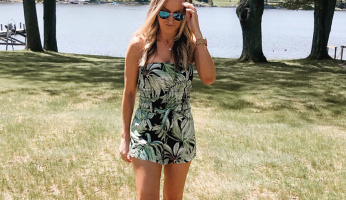 Subscribe to our Newsletter