Hottest-Newest-Latest! Chunky Knits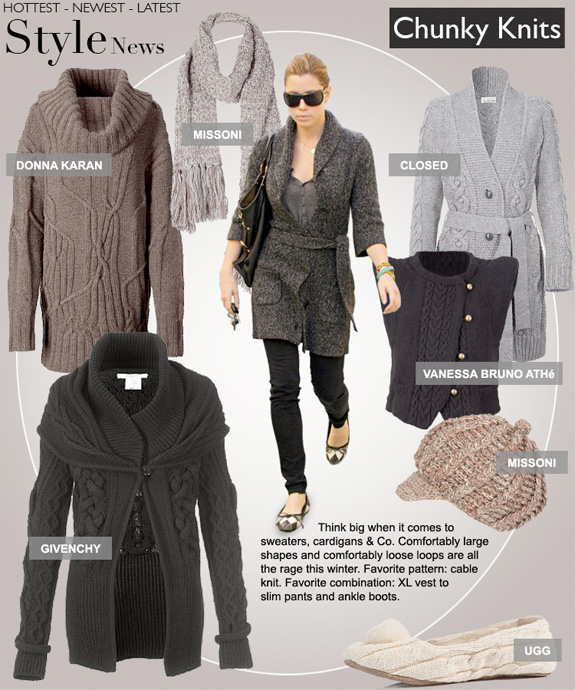 1. Donna Karan Oversized cashmere sweater ($2145)
Perfectly blending comfort and style, Donna Karan's hand-knitted dark-brown cashmere sweater is a luxurious new-season coverup. Streamline your silhouette by wearing this chunky, oversized piece with skinny harem pants and pin-point heels.
2. Closed Grey Melange Belted Cardigan ($375)
This is a comfortable and easy-to-wear knit piece for fall and winter. Wear at the office instead of a blazer with a pencilskirt, in the evening as outdoor jacket with leather pants.
3. Givenchy Black Shawl Cardigan ($3130)
Hot runway piece by the it-label Givenchy, a genuine fashion hit! This is a dream piece which proves how sexy and trendy comfortable knit wear can be.
4. Vanessa Bruno Athé Black Sleeveless Cardigan ($370)
Perfect with romantic floral dresses or as partner for simple sweaters, shirts, blouses. The traditional cable knit has become the star piece of knitwear this season. Choose this chic, padded shoulder design from the French designer for a cute and cosy look.
5. Ugg Australia Nightengale Ballerinas ($135)
Finally a pair of slippers which are not to be ashamed of but stylish and trendy! UGG ballerinas are cosy and cool.
The perfect gift.
6. Missoni Patchwork Knit Scarf ($284)
Trust Missoni's feel for fashion to keep you warm as the temperature drops. Missoni's Patchwork Knit Scarf is an ultra-chic way to pep up your wardrobe for fall. Slip on this super-soft extra with everything from weekend denim to city tailoring for a fabulous finish.
Most Read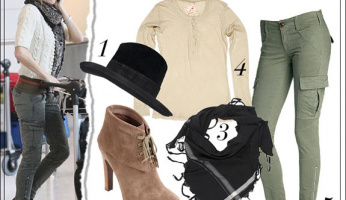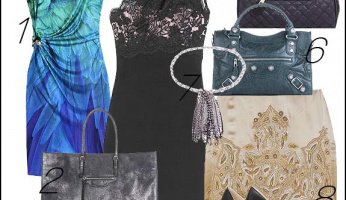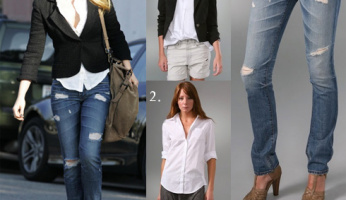 Subscribe to our Newsletter