Baby It's Getting Cold Outside! My Winter Beauty Rescue Favorites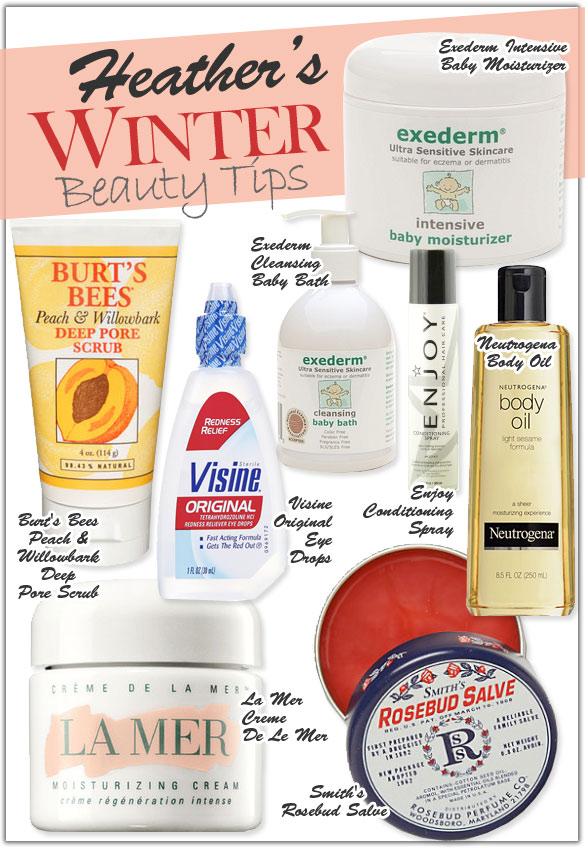 Chapped lips and hands, dry cuticles and static-y hair, parched skin and itchy eyes. Sound familiar? Winter is on the way and it is tough on skin and on our beauty routines. To combat these traditional winter ailments, I've composed a list of my go-to winter products, some all for me and some that my entire family uses. Call it 911 for winter skin, this toolbox of skin cures will get you through the driest of days, the chappest of lips, and the frizziest of hair. From my all-time favorite (Rosebud Salve) to a new discovery (Burt's Bees Scrub), this list is my prescription for dead-of-winter skincare:
1. Exederm Intensive Baby Moisturizer "My whole family loves this! I have it at my desk. Great for my kinds and the hubby loves that is completely unscented!"
2. Exederm Cleansing Baby Bath (Doesn't irritate my dry, sensitive skin): Bathtime can be drying for skin, especially for sensitive dry skin. This baby bath is soap free and ultra hypoallergenic and perfect for babies….and mommies.
3. Smith's Rosebud Salve (I know, I know, I sound like a broken record but this is a must have, I swear by it!): Don't let the sweet nostalgic scent fool you, this salve is a powerhouse of moisture for cracked skin and chapped lips. A little bit goes a long way!
4. Burt's Bees Peach & Willowbark Deep Pore Scrub: Slough away dead, lifeless skin with this peachy scrub. Peach stones are ground-up for a all-natural exfoliant, while willow bark gently removes oil and dirt.
5.  La Mer Creme De Le Mer ("This is my miracle moisturizer. I have never found a better moisturizing product."): I know this is expensive but trust me it is worth it….especially in the cold winter months. Luxurious and even glamorous, this La Mer cream is a miracle in a jar. Slather it all over post-shower or post-bath to lock in moisture.
6. Neutrogena Body Oil ("A new and amazing oil I discovered. My skin gets so dry and this soaks in fast, dries almost instantly and leaves my skin so soft!"): Ultra therapy for dry, dead-feeling skin. If you can't give up your hot baths at night, make sure you apply this oil after for silky soft skin.
7. Visine Original Eye Drops ("I don't always get a great night's sleep and on top of that allergy season is here. I can't live without my Visine Original Eye Drops. Red eyes ruin every look."): Clear up red eyes instantly with this original formula. Also great for travel, as planes are infamous for their uber dry air.
8. Enjoy Conditioning Spray ("I adore this spray, I use it after every hair wash. It conditions, protects my color all without weighing my hair down and doesn't build up"): Lightweight yet packed with moisture. I don't know how they did it, but this conditioning spray cures my winter hair woes.
Shop The Post:

Most Read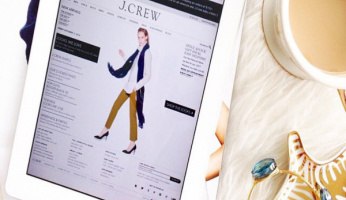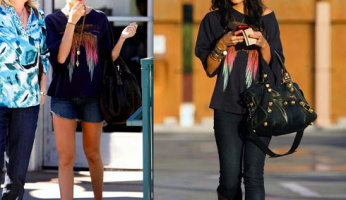 Subscribe to our Newsletter