Hairstyles Celebrities Wear With a Turtleneck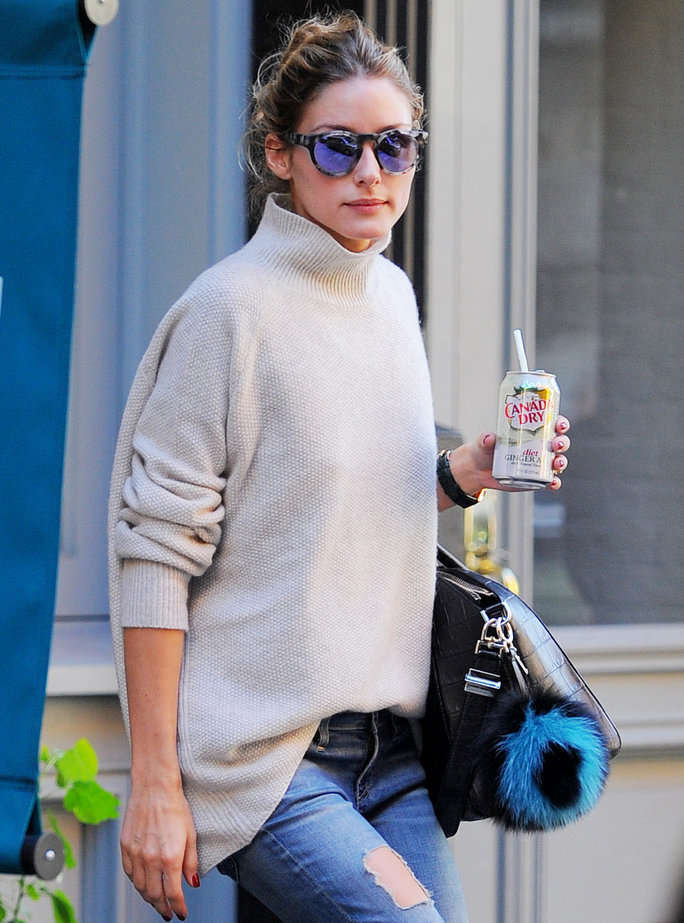 Apologies to crewnecks, but once the temps dip below, say, 50-degrees, I only have eyes for turtlenecks. (After all, they're like a sweater and a scarf in one.) But our hair almost always clings to the collar like Saran Wrap, resulting in a knotted and frizzy mess. So we asked N.Y.C.-based hairstylist Daven Mayeda for three easy styles guaranteed to not be a pain in the (turtle)neck:
1. Top Knot
First, give your hair some "undone texture and piecey-ness by spraying dry shampoo roots to ends to counteract the formality of a turtleneck," says Mayeda. Then, gather up your strands, secure them in a high bun, and embrace a "perfectly-imperfect" take on the style.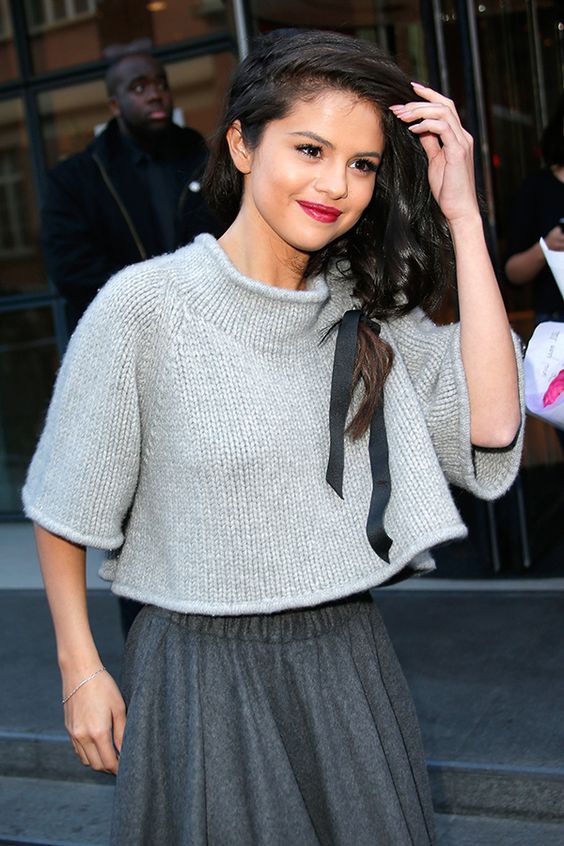 2. Loose Side Braid
Again, Mayeda advises roughing up your hair with dry shampoo (he likes Philip B Amber Imperial Dry Shampoo) since it'll create more volume and thickness in your plaits. Next, pull your strands to one side—far enough away from your head so that they don't rub against your sweater—and weave a loose braid, securing it with an elastic. To finish, gently tug at each section for a cool-girl, I-just-threw-this-together vibe, he says.
RELATED: 8 Easy Hair Product DIYs For The Shiniest Locks Of Your Life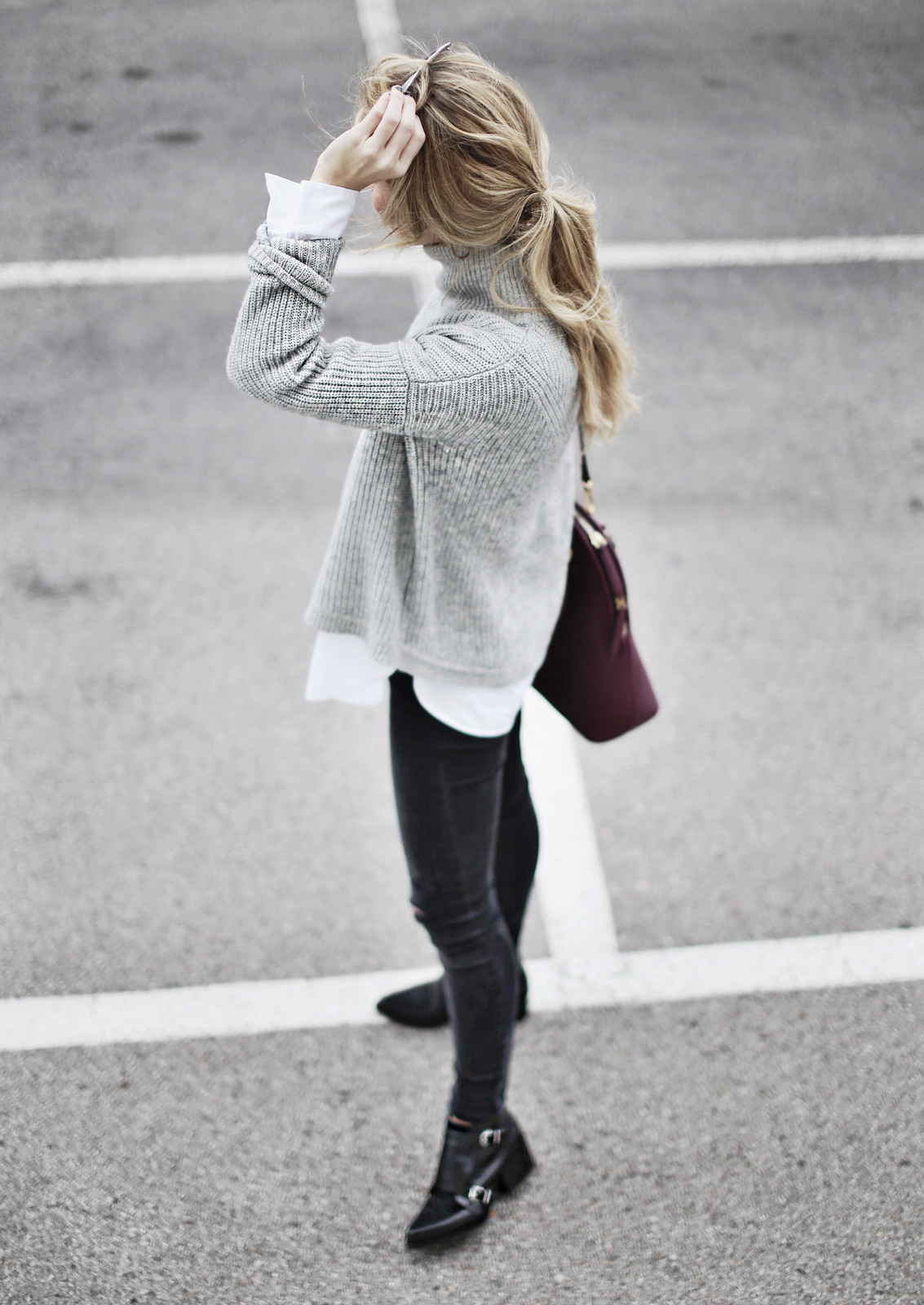 3. Sporty Ponytail
The trick to a turtleneck-friendly pony is making sure it sits squarely in the center at the back of your head, says Mayeda. To keep it perky—not droopy—throughout the day, use a hair bungee ( like the ones from Smoothies) instead of a traditional elastic. "You're able to get a much tighter hold with a bungee," says Mayeda. "That prevents the pony from falling flat."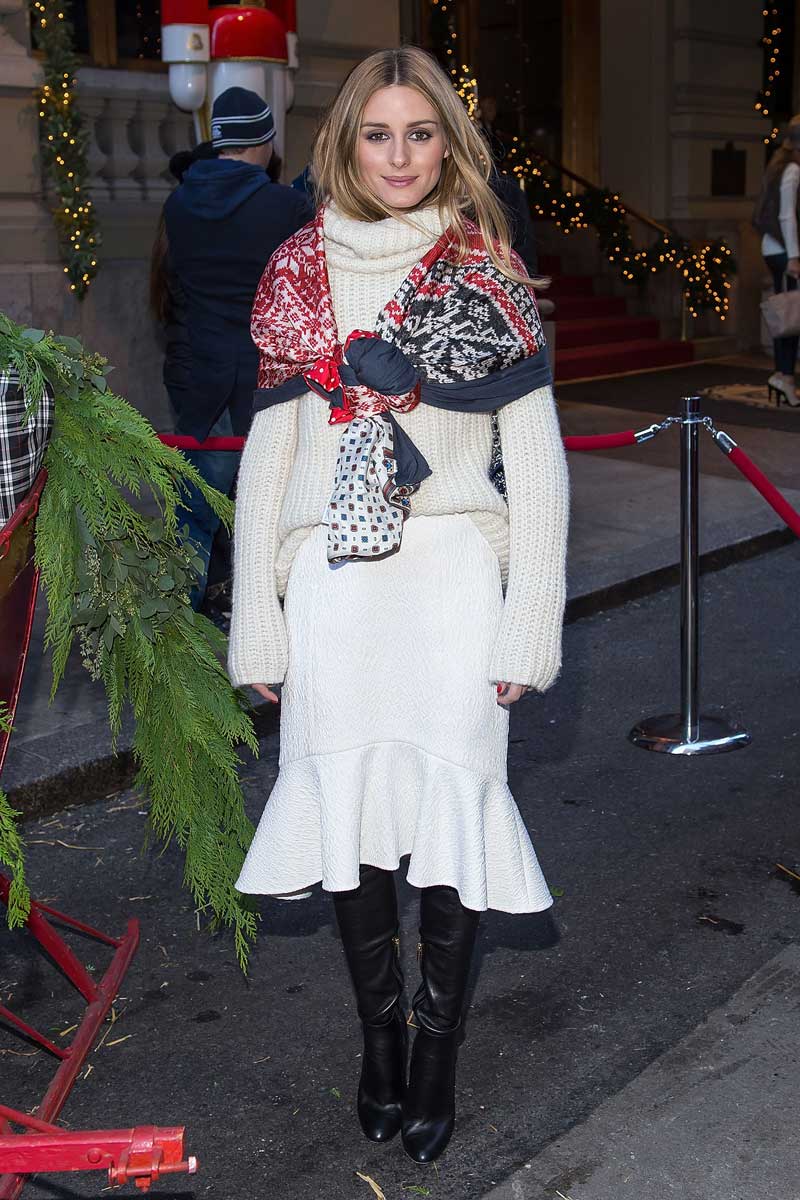 4. The Classic Blowout
Book that salon session and rip the tags off your new black turtleneck. A smooth and sleek blow-dry looks good with this high neckline. Part your hair in the center and drape hair over each shoulder to really let your sweater stand out.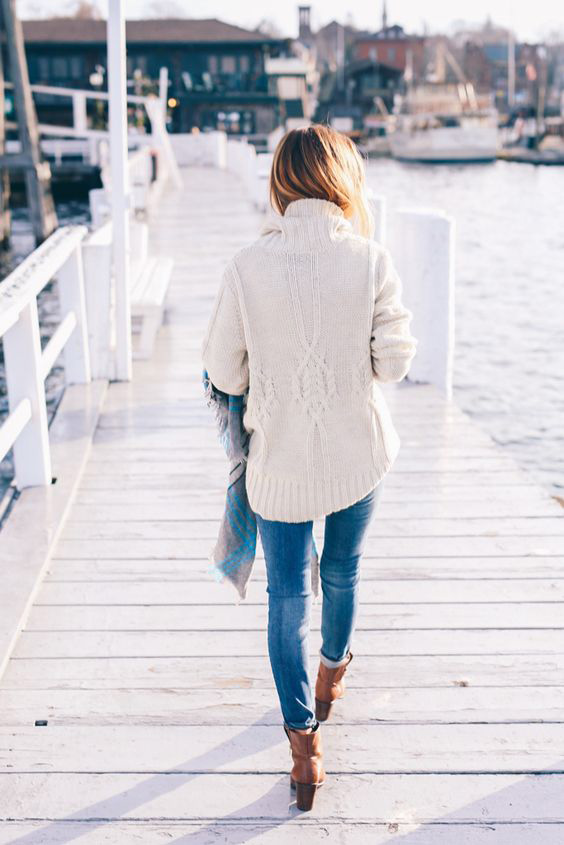 Hair Tuck
When in doubt, tuck your hair into your turtleneck. It's a classic look and will take all of ten seconds. That's a hairstyle we can all get behind. There's no one winter clothing item more essential than a turtleneck. And if you're already a fan of our favorite winter essential, there's an easy beauty trend that goes along with it (and that street style celebrities are fully on board with). Two words: turtleneck hair. Simply tuck your locks into your turtleneck of choice, and voilà—your look will be instantly elevated.
The best part? This trend works with every turtleneck style and outfit combination. Whether you prefer your turtlenecks oversize or fitted, tucking your hair into it will only add to the overall look.
To make the process that much easier, I've curated a list of the best turtlenecks to pull off this trend:
Subscribe to our Newsletter