Get the Look: Jessica Alba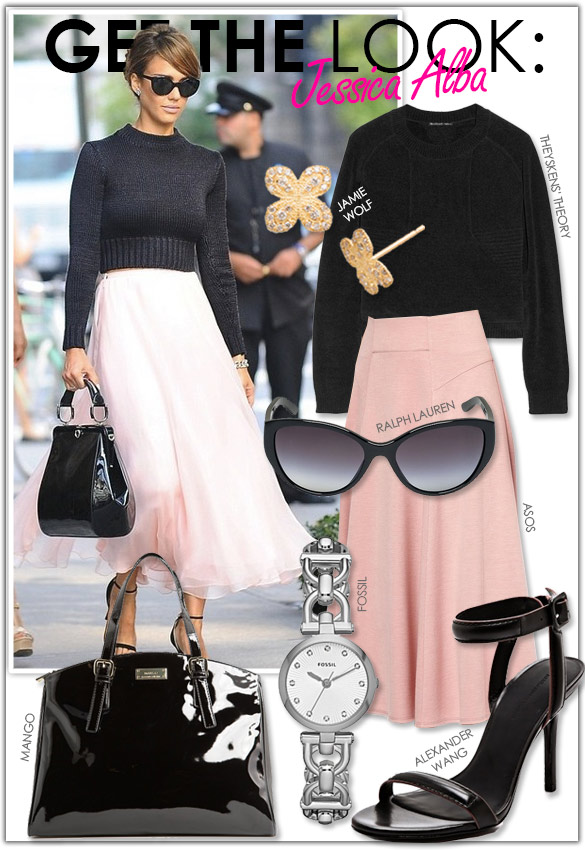 I'm still swooning from New York's Fashion Week (this outfit from Olivia Palermo…oh! and this one, too!). Even though we don't get to don 2014's delightful spring styles for months, I always come away from this week inspired and reinvigorated to try new things. Case in point: a dreamy, floaty pink skirt with a chunky cropped sweater. I wouldn't have dreamed this possibility, but after seeing Jessica Alba step out in this style…I can't wait to try it for myself. So I've pulled pieces that will get me this fall-meets-spring look, ideal for fashion week or date night. Begin with a cropped sweater (perfectly fitted, yet in a chunky chenille knit). Pair it with a wispy, breezy midi skirt and simple two-strap sandals. A retro pair of sunglasses, patent leather handbag, and Mad Men up-do complete the outfit.
1.  Theyskens' Theory Yatta Cotton-blend Chenille Top: Make it or break it. The sweater that you pair with this uber-feminine midi skirt will make your outfit a win or lose. The reason it works for Alba is that her sweater is perfectly fitted, slightly cropped, and in smooth, sheen-infused chenille.
2. Alexander Wang Antonia Ankle Strap Sandals: A simple strap at the toe and the ankle is all you need to wow. Showing skin…just on the foot…is the perfect balance to this long skirt and prim, crew-neck sweater. Invest in the best when it comes to your LBS (little black sandal), for these are wearable year round. (Love this version from Salvatore Ferragamo, too!)
3. Mango Patent Tote Bag: Work to weekend, a patent leather tote bag is my must-have bag this fall. The slim black lines make it business appropriate, and the fine shine ensures that it works for afterhours fun.
4. Asos Midi Skirt with Stitch Waist: The star of the show. I was anticipating a long search when I set out to nab a GTL for Jessica Alba's blush pink midi skirt. However, I was pleasantly surprised to find this perfect version from ASOS. My favorite part about this midi is its tailored waistline…the ideal match for a cropped, waistline-baring black sweater!
5. Ralph Lauren Sunglasses: I'm never fully dressed without my shades, and neither are the celebrities. Many fine varieties of sunglasses were showcased on the streets of Fashion Week, but this understated pair of black shades is just the right mix of mod elegance and retro appeal.
6. Jamie Wolf Scalloped Pave Diamond Flower Earrings: A little bit of sparkle, a little bit of shine. Although the sheen of the patent leather bag works almost as a jewelry piece, this outfit needs a little bit more: a fine gold stud. The vintage stud trend has had staying power, so invest in some to sparkle against your work looks, as well as simple weekend sweaters and knits.
7. Fossil Olive Silver Links Watch: And a simple timepiece is the perfect finishing touch. Although I'm a huge fan of my oversized men's watch, there's something to be said for a simple, feminine timepiece. It relates well to the prim, retro feel of this outfit and doesn't overpower the beauty of Jessica's stunning pink skirt.
Most Read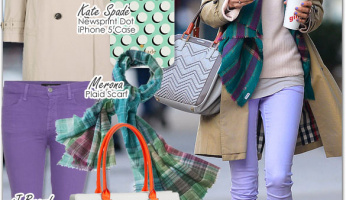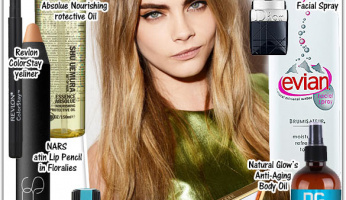 Subscribe to our Newsletter