Get Her Look: Alessandra Ambrosio
Supermodel and fashionista extraordinare, Alessandra Ambrosio puts her best pointy toe pump forward in today's Get Her Look feature. The Victoria's Secret angel certainly looks heavensent as she stepped out into the California sun. The statement piece of her outfit is her turquoise blue moto jacket. Paired with simple white cropped jeans, nude pointy toe pumps, and a floaty, free-thinking tank, Ambrosio lets her jacket do all the talking. A statement jacket is the perfect piece to design your wardrobe around, so pick one up in your favorite hue for a more cheerful winter to spring transition.
1. Candie's Quilted Moto Jacket: If a suede Balmain jacket just isn't in your future, a pocket-friendly standby will do the trick just fine. Pick up this jacket to satisfy the three must-have features of Alessandra's jacket: bold color, moto-styling, and a fitted silhouette.
2. Rag and Bone 'The Dash' Slouchy Jeans: Ambrosio added the edge to her pumps-plus-skinnies look by choosing denim with slashed knees. Distressed denim is big this season, just make sure to balance out the grunge with polish, like a pointy pump or by tucking in your top with a slim belt.
3. Brian Atwood Malika Patent Pointed-Toe Pump: Forever classic, forever chic. Invest in a nude pointy toe pump, and watch your closet open up. From office to play, this around-the-clock shoe does the trick on any occasion.
4.  Twelfth St. by Cynthia Vincent Leather Strap Camisole: Floaty and free-thinking, this stunning pink camisole is perfect with skinnies and a fitted jacket. Let the spring breezes play with its silk-chiffon fabric and anchor it all with its leather straps.
5. Clare Vivier Clutch: Looks like a slim clutch, works like a laptop sleeve. Carry your work in style with this taupe beauty, just like Alessandra Ambrosio did.  I'm in love with snake-print bags this season!
Most Read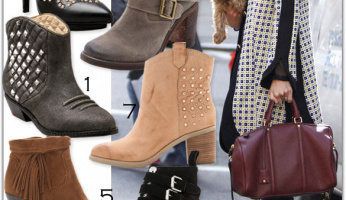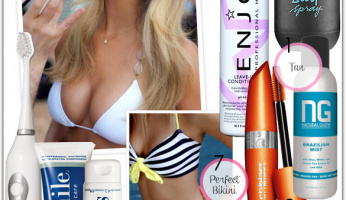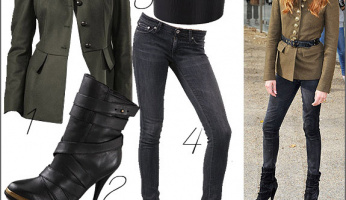 Subscribe to our Newsletter