Get Cozy for the Holidays Gift Guide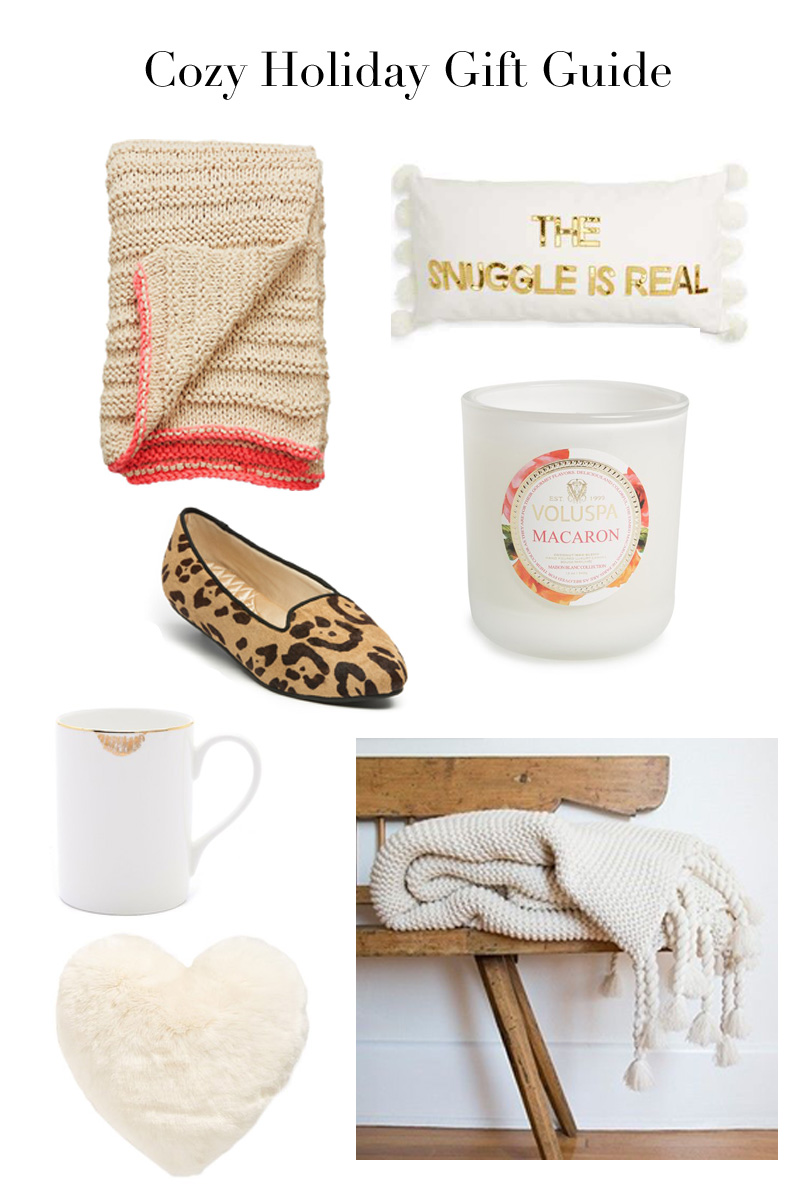 One of my favorite things about winter is being able to curl up with my family at night with Christmas music playing, the lights dimmed, candles burning, and the tree lit up and sparkling. It's such a warm and cozy feeling to be safely surrounded by the ones you love at home. Add a mug of hot chocolate, and I'm at my happiest!
I recently found this Trestles oversized throw, and it's been a staple on our couch for everyone to cuddle with! Not only is it beautifully made, with a cozy cable knit and tassels detailing the ends, but it is also so comfortable. It's a great throw to lay at the end of a bed or over the top of a couch. Plus, it comes in both an off-white and charcoal color, so it'll match any upholstery or bedding. This is definitely a cold-weather must have, and it's machine washable (so it's a breeze to clean!).
Another great must-have blanket is the Jaipur Living Serin Handmade Cotton Throw, which is made out of a super soft cotton and is basically a sweater blanket. I love to use this blanket for cold nights, and the whole family can easily hide under it during a movie night thanks to its heavyweight and oversized style. Definitely invest in a few blankets and throws you'll be able to use during the colder season (they make great Christmas gifts too and are perfect for bringing your new favorite TV show under).
Not everything that's cozy has to be a blanket, however. I've found some favorite clothes and accessories that fit into the "comfier than a cloud" category. For example, look at these Starling slippers from Birdies that have quilted soles and are effortlessly comfy and chic. I adore the leopard print and smoking slipper style, so you'll definitely be seeing me wear these everywhere and staying toasty warm! Another cozy staple for me is this sweater from Free People, plus it comes in four gorgeous colors so everyone can find something that works for them. It's currently on sale online, so definitely check it out since you can never have too many fluffy sweaters!!
Still want some finishing touches to officially max out your house's comfy-potential? Add a Volupsa candle (my favorite is Macaron) in any and every room to create an aura of warmth at any time. Then, make sure your nights are just as comfortable with the Slip silk pillowcase, which has earned its place as an essential part of my nighttime routine. It actually helps prevent damage to your skin and hair while you sleep thanks to its smooth fabric. Let me know any of your winter essentials and how you keep your house warm and cozy during the cold months!
Shop My Cozy Gift Guide:
Most Read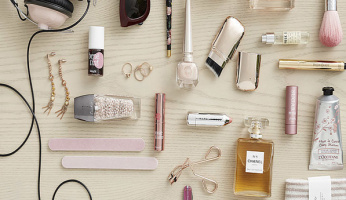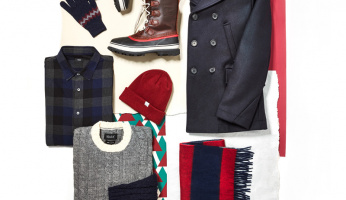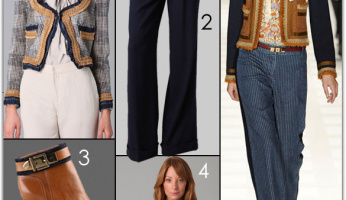 Subscribe to our Newsletter