Elizabeth and James: Texture Twist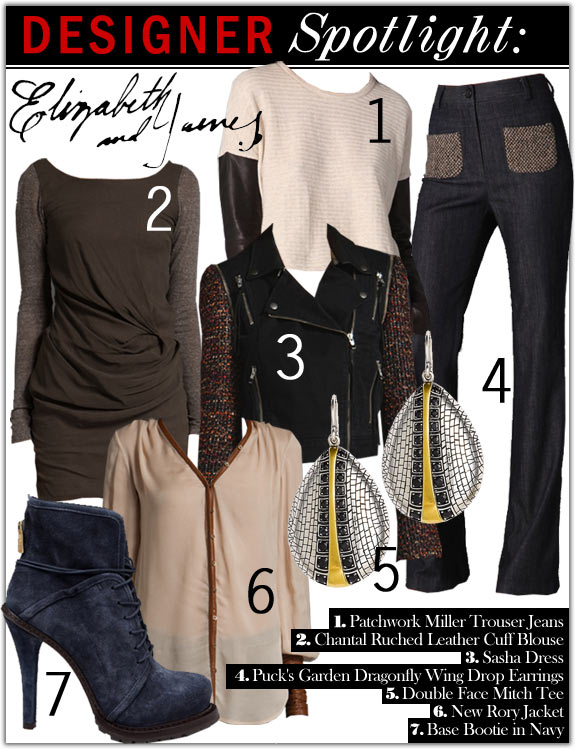 Mary Kate and Ashley Olsen twisted together texture for this autumn's Elizabeth and James collection: denim and tweed, leather and silk, cotton and fur…and every combination in between. The result is pieces with depth, character, and tons of personality. Leather-trimmed silk anchors femininity with strength, tweed-embellished denim makes jeans office-appropriate, and cotton gets tons of movement from silk panels. For an additional layer of texture to any outfit, add supple suede booties or stone-encrusted earrings. Add any of these pieces to your wardrobe for your own twist on texture:
1. Elizabeth and James Double Face Mitch Tee ($365)
Color-blocked and ready to rock. Black leather sleeves add the edge to this cream-colored jersey tee, further texturized by its herringbone knit pattern. Crew neck with dropped shoulder sleeves and a cropped length.
2. Elizabeth and James Sasha Dress ($365)
Color-blocking is big for fall, and in a neutral mix of tans, completely versatile. Pair with boots and tights for day, heels for night. Twists of silk chiffon balance the sleek modern cotton/poly back and sleeves.
3. Elizabeth and James New Rory Jacket ($765)
Your grandmother's tweed? I don't think so. A moto-vest is made a little prim with knubby tweed sleeves. Wear it open over a tee, zipped up over skinnies, or…get this…zip off the sleeves to let out the biker girl within. Zippered pockets with assymetrical zip front, zipper accents at wrists and detachable leather collar. So many ways to wear!
4. Elizabeth and James Patchwork Miller Trouser Jeans ($265)
Office-appropriate, yet weekend-wearable. Pair these with the Chantal Ruched Leather Blouse (office) or Double Face Mitch Tee (weekend) for double the textural fun. These high-waisted trousers have mod wide-legs and charming tweed patch pockets. In addition, stretch denim provides the perfect fit.
5. Elizabeth and James Puck's Garden Dragonfly Wing Drop Earrings ($375)
Etched silver, square sapphires, and polished gold come together to form these stunning drop earrings. Mimicking a dragonfly's wing, these nature-inspired earrings add sparkle to everything from an LBD to jeans & tee.
6. Elizabeth and James Chantal Ruched Leather Cuff Blouse ($345)
Dressed up with a pencil skirt or down over denim, the Chantal blouse is everywhere-appropriate. The mixture of blush silk and caramel lambskin leather blends feminine with masculine, striking a balance that the Olsen twins always seem to get just right. Button front with snap-closure leather cuffs.
7. Elizabeth and James Base Bootie in Navy ($395)
A nod to E and J's footwear is a must. These supple suede booties add color and texture to any look. Lace up front with round toe, rugged brown sole, and zip-up back with gold zipper pull.
Most Read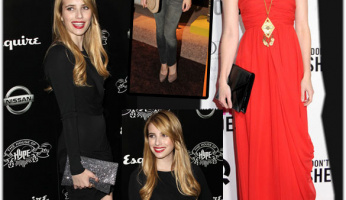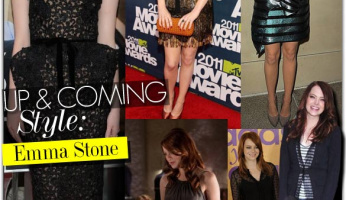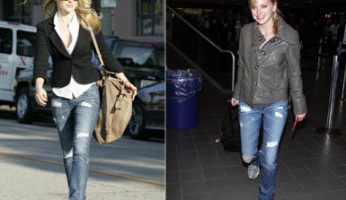 Subscribe to our Newsletter