11 Celebrity-Approved Eco-Friendly Baby Products
You've spent possibly years trying for your little baba, nine months protecting and nourishing them in the womb, and maybe a total of 24 hours or more in labor. Now, there's no way you're going to want to use anything less than eco-friendly baby products.
But, how do you know what to buy and what not to buy?
For starters, I would never buy anything I can't pronounce. If the ingredients look like something out of a science experiment, you may want to keep it far away from your baby.
Every year it seems more people become more eco-conscious, including celebrities. As the thought of baby products, diapers, and wipes filling up the dump become more vile, ordinary parents and stars alike now search out reusable items instead.
But with sleepless nights, feeds, and constant nappy changes, many people struggle with stepping away from these single-use products.
Celebrities can be a great way to find out the best sustainably eco-friendly baby products available this year.
Celeb-approved diapers
1. Honest Company Disposable Diapers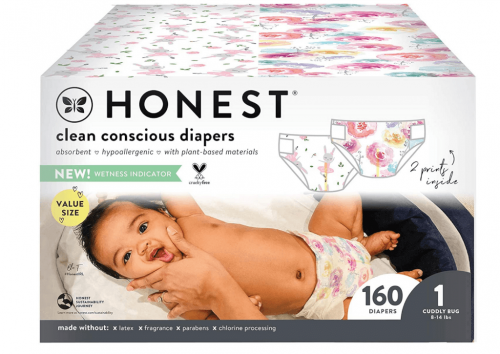 Would you believe it, the glamorous Jessica Alba branched out into the unglamorous business of producing diapers? But honestly, if you've tried Honest Company diapers, you'd know how good they are.
American Dancer, Allison Holker, isn't shy about her love of these absorbent diapers. Coming in as sensitive skin safe, easily disposable, and in an organic package, what's not to like?
2. Happy Little Camper's Plant-Based Diaper
There are plenty of people in the world, not just American singer, songwriter, and actress Hilary Duff, who love these non-toxic, biodegradable plant-based diapers.
She found them so good for her second child that she couldn't help but put her name behind them.
3. Seedlings Baby Wipes
Grey's Anatomy star Ellen Pompeo is no fan of cheap, nasty baby wipes. Opting instead for the all-natural Seedlings baby wipes. A staunch vegan and advocate of using all-natural products for herself and her family are ways she tried to combat the lack of ingredient regulations in the market.
Why not try out the all-natural Seedlings baby wipes on your child's delicate bottom or for removing makeup?
4. Water Wipes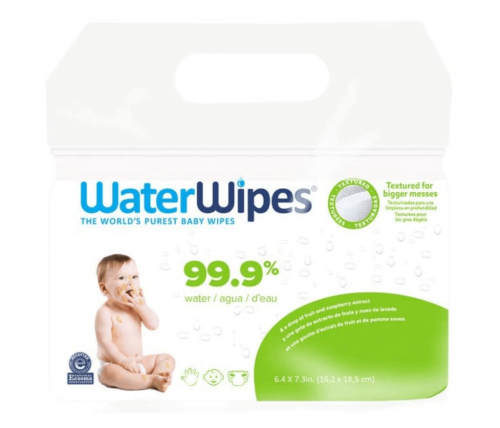 As a product with natural and simple ingredients, Water Wipes are popular among new parents. And American TV personality, fashion designer, and author Whitney Eve Port-Rosenman is no different.
Whitney boasts that she loves the simple ingredients in these Amazon-available skincare wipes, using them on her baby's skin and just about everything else. As a result, they're a firm favorite in her house.
Celeb-approved food and wellness products
1. Kinder Farms by Jessica Biel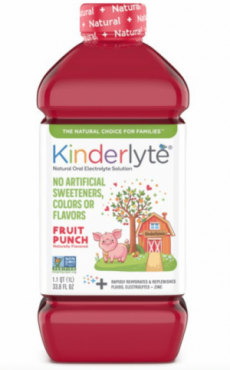 Even American actresses and models like Jessica Biel are fed up with the lack of healthy food and drink options and wellness products available for her son. So, joining forces with Jeremy Adams, an expert in natural products, they soon created Kinder Farms as more natural health products and baby food for children with organic ingredients.

You can now shop their electrolyte solutions called Kimberlite at Walmart, such as the Kinderlyte Natural Oral Electrolyte Fruit Punch Solution.
2. Nestle Simply Delicious Morsels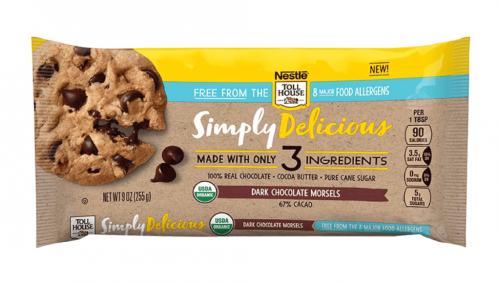 Celebrity moms have to battle child allergies just like the rest of us. So, country music singer and American actress Beverley Mitchell swears by these allergen-free but delicious morsels for baking.
Moms, celebrities or not, will be glad for these allergen-free natural baby products for birthday parties and rainy day baking fun.
3. Happy Baby Superfood Puffs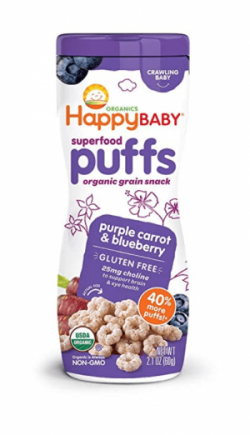 Allison Holker is also not shy either of loving the Happy Baby Superfood Puffs. Her kind can't get enough of this healthy snack.
4. Libby's Microwavable Vegetables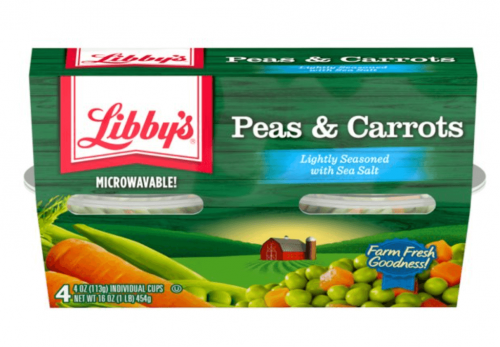 Celebrity or not, some days you need a quick meal for your little one. American actress, songwriter, and singer Haylie Duff can get enough of the easily microwavable Libby's Microwavable Vegetables.
They're the perfect eco-friendly baby products. Just pop them in the microwave, and they'll be done in under 60 seconds.
Haylie raves about how you can make so many different things with them, for example, their sweet peas being perfect for pesto, easy sides, or kids' parties.
Celeb-approved clothing and swaddling
1. Little Co. by Lauren Conrad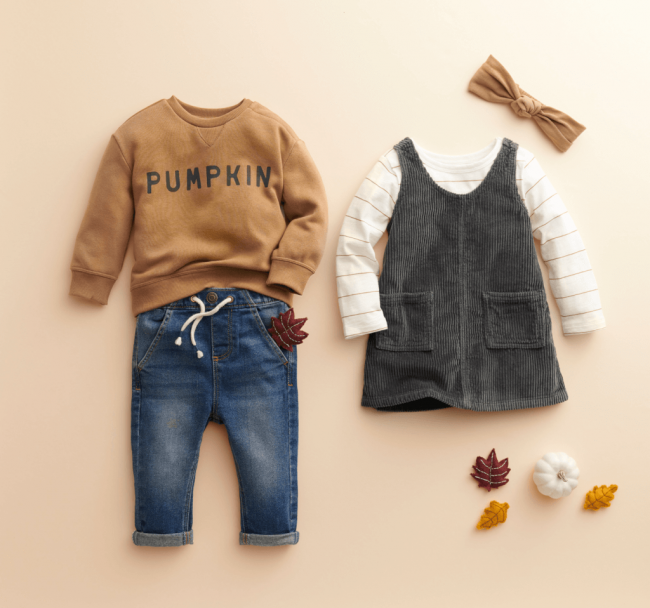 American TV personality Lauren Conrad joins the ranks of other celeb parents starting up their sustainable baby products. Check out Little Co. by Lauren Conrad if you're after 100% organic cotton material baby clothes, in trendy, bright colors, and all for under $20.
It's nice to see a celeb understanding the need for organic baby products that don't cost a fortune.
2. Aden & Anais Swaddle Blanket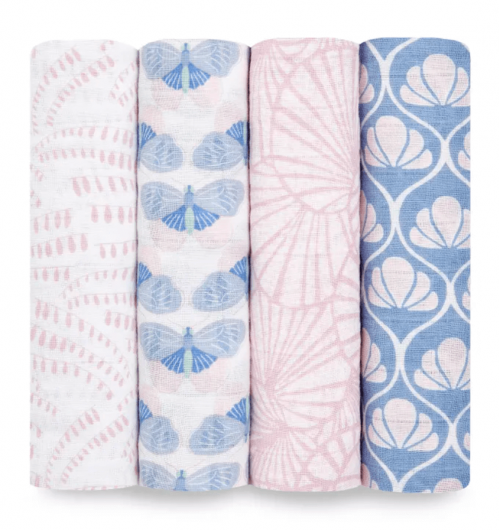 You may have noticed that Aden & Anais exploded onto the global market just hours after Prince George was born. He has snapped in his first public photo wrapped up in the Aden & Anais classic swaddle blanket.
Of course, millions of eyes worldwide were now on the new royal baby. So, there's no surprise that this pre-washed and 100% cotton muslin swaddle set sold out almost immediately after Prince George's first appearance. With over 10,000 orders placed directly, the Aden & Anais website crashed.
As a staple for all new moms, celebrity or not, this breathable, body temperature regulating, and machine washable swaddle is a perfect choice as a nursing cover, blanket, stroller or crib mattress cover, play mat, and burp cloth.
Celeb-approved teething toys
Mochi Rice Eco-Friendly Toys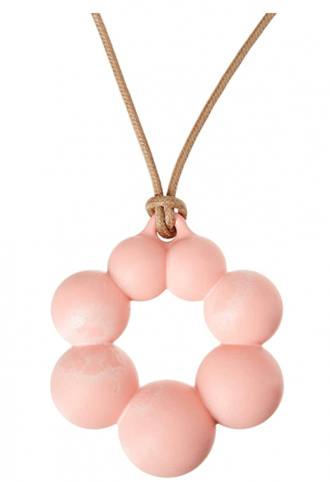 No one likes to hear their baby cry when their little teeth come through. That's why the American actress, most famous for her role in the ABC Family series Greek, loves the teething necklace by Mochi.
Mochi Rice Toys comes as a natural development for baby toys and teethers, with the teething chain being the most popular.
Remember sushi when you think of the Mochi Rice toys. That's precisely what they look like. Baby development toys are natural baby products that use raw, sushi-grade rice in the manufacturing process. You can even get them in two colorways, Pastel and Undyed Natural.
Unlike another fake baby teether, the Mochi teethers are popular with babies because they bring a unique, middle-of-the-ground hardness you wouldn't find with plastic or synthetic seething toys.
Most Read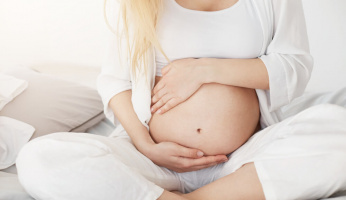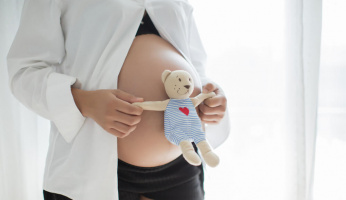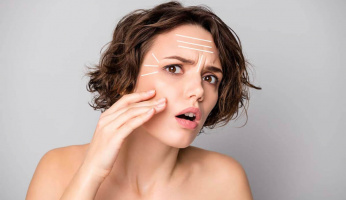 Subscribe to our Newsletter