Designer Spotlight: DESPI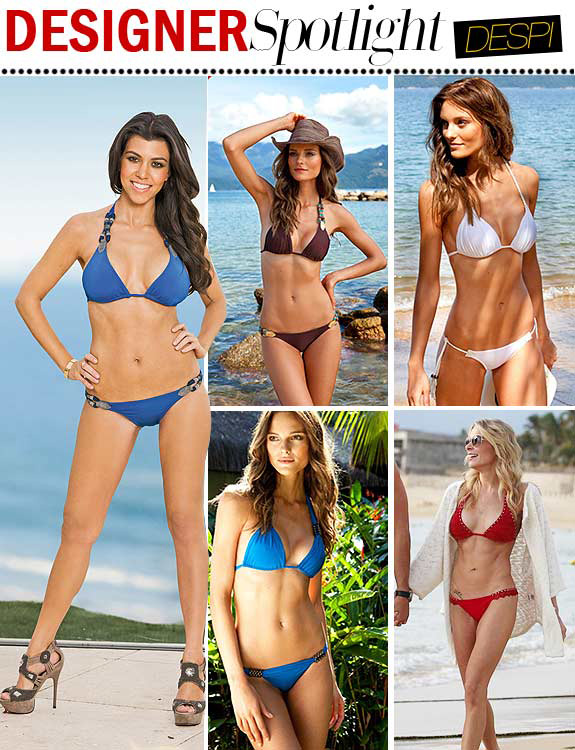 Celebrity favorite Despi Swimwear is created by brazilian designer Despina Filios and is made in her hometown of Rio de Janeiro, Brazil. Despi sizzles with classy chic style. In just three short years since its inception Despi Swimwear has made a splash in the swimsuit industry by appearing in Sports Illustrated Swimsuit Edition for three years in a row with their innovative look on modern glamour. Despi bikinis and one piece swimsuits often feature a special detailing in the top straps or center bust that makes them stand out among other fashion swimsuits. Despi Swimwear is full of embroidery, beaded accessories, or gold embellishments. Despi Swimwear has fabrics that are soft to the touch, the textures are luxurious yet the look is refined. In terms of fit, Despi offers a variety of options, which are available in moderate cut coverage bottoms, as well as Despina Filios' very own brazilian bikinis. That girl from Ipanema with her bikini could be you in Despi Swimwear. Check out why LeAnn Rimes and Coutrney Kardashian, just to name a few, are huge fans of Despi.
Despi Malibu Copacabana Bikini ($188)
The Copacabana Malibu bikini by Despi Swimwear is a signature Despi suit! The halter top features gorgeous sliding beaded details above each bust that allow you to adjust the coverage and ties at the neck and back for a completely custom fit. The scoop bottom features the same sliding beaded details on each side.
Despi Malibu Casablanca Bikini ($220)
The DESPI Casablanca bikini is one of DESPI's best selling bikini's and we can totally see why! The triangle top features luxurious beaded straps attached with gold appliques. The top ties at both the neck and the back; adjustable cups are great for all shapes and sizes. Bottoms offer moderate coverage; sides have the same gorgeous beaded and gold darted detail as the top. No need to mix and match here!
Despi Kim Bikini ($220)
DESPI's Kim bikini is sure to be a classic! Triangle top ties at both the neck and the back; adjustable cups accommodate all shapes and sizes. String bottoms offer minimal coverage; strings feature white fabric tassels at the ends that are attached by metal beads.
Despi Lolita Kiss Bikini ($250)
As seen on LeAnn Rimes the Lolita Kiss bikini, made from Suede, by Despi Swimwear is red hot! The Halter top features flower cut out details and is trimmed with studs. The hipster style bottom features matching flower cut out details with studs along each side.
Most Read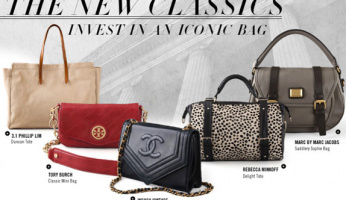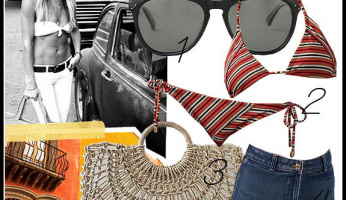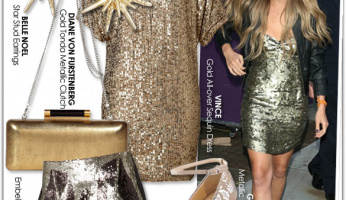 Subscribe to our Newsletter