Designer Spotlight: C&C California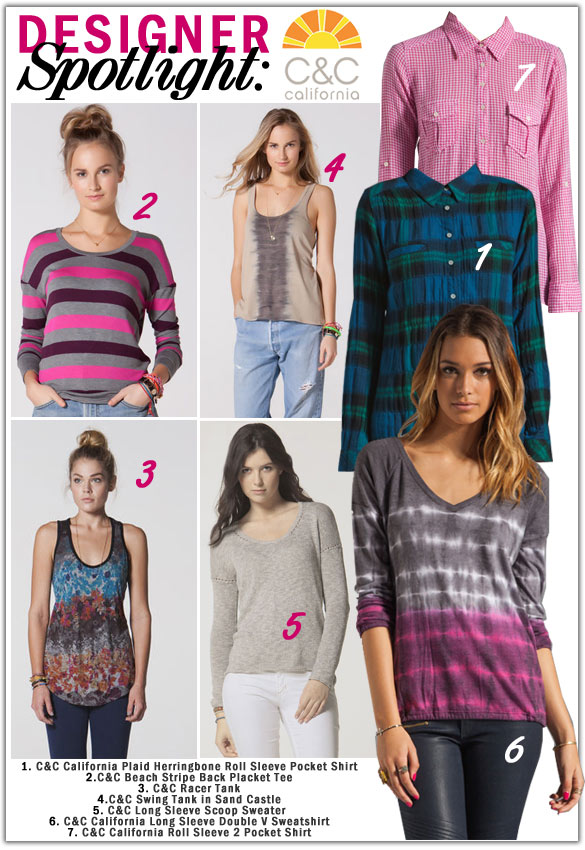 Breezy, beautiful, and blissfully beachy. C&C California has me dreaming of spring break, and all of the bright, beach-going clothes that come with vacation. This brand is synonymous with all things California, specifically the ultra cool vibe of the 1970's. The colors and cuts of C&C are reminiscent of this vibrant decade, whose style icons included Ali McGraw, Raquel Welch, and Jacqueline Kennedy. Fuse these Cali concepts with today's comfortable separates (tees, tops, beach dresses), and you get a line that makes any girl long for the iconic California sun. Try layering these pieces into your current wardrobe to get you in the spring break state of mind:
1. C&C California Plaid Herringbone Roll Sleeve Pocket Shirt: It's no secret I'm a sucker for plaid….especially in this colorway. This shirt is the perfect partner to weekend denim. Pair it with skinny jeans and a military parka now, then roll up with a pair of cutoffs come spring. This vibrant blue and green plaid brings color to a dreary winter day, and blends in perfectly at the beach. The crinkle fabric adds to the laid-back vibe of this button up.
2. C&C Beach Stripe Back Placket Tee: Want to know the shirt that is my new "go-to" shirt? Well it's this one. I love it and so does everyone else judging by the number of compliments I get on it! This this lightweight piece offers maximum comfort. Dropped shoulder seams, playful berry-colored stripes, and a loose knit make this shirt perfect for strolling in the California sun. A cute button-up placket in the back adds to the casual, cool factor.
3. C&C Racer Tank: Boho-riffic. A hazy floral print in browns, blues, and rust lend a vintage appeal to this loose-fitting tank. Layer over your favorite denim, be it mini cut-off shorts or slimming skinnies, and under your cozy cardi or more business-minded blazer for lunch with your girls.
4. C&C Swing Tank in Sand Castle: Sand castles, optional. The neutral sand color and tie-dye print has us dreaming of Laguna, Newport, and Dana Point. This swing tank is best enjoyed as a beach cover-up, complementing any color bikini you own!
5. C&C Long Sleeve Scoop Sweater: The beauty of the California beach breezes is that you're just as comfortable walking the sand in your bikini as in a loose-fitting sweater and jeans. Bum the way the locals do in this loose-knit neutral. Wear with beachy waves and a bit of bronzer for a sun-kissed glow.
6. C&C California Long Sleeve Double V Sweatshirt: This combo of gray, white and pink adds a pop over your workout wear or with a leather legging…the versatility of a long sleeve tee is infinite. Pick up this one for true So Cal style: its loose fit, tie-dye print, and tan-bearing v-neckline are wearable anywhere.
7. C&C California Roll Sleeve 2 Pocket Shirt: Girly-girl. The studious gingham check of this preppy shirt is made more fun when done up in pretty pink. Pair with capris and flats for a Taylor Swift-inspired look or tie up over high-waisted shorts for a vintage pin-up girl vibe.
Most Read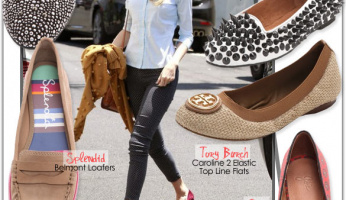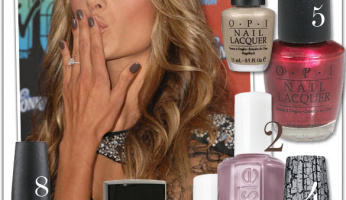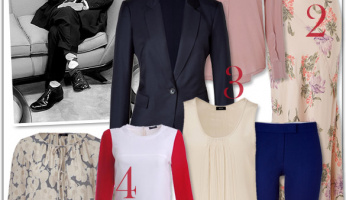 Subscribe to our Newsletter