Sip Like a Celebrity On Halloween With the Deathly Hallows Cocktail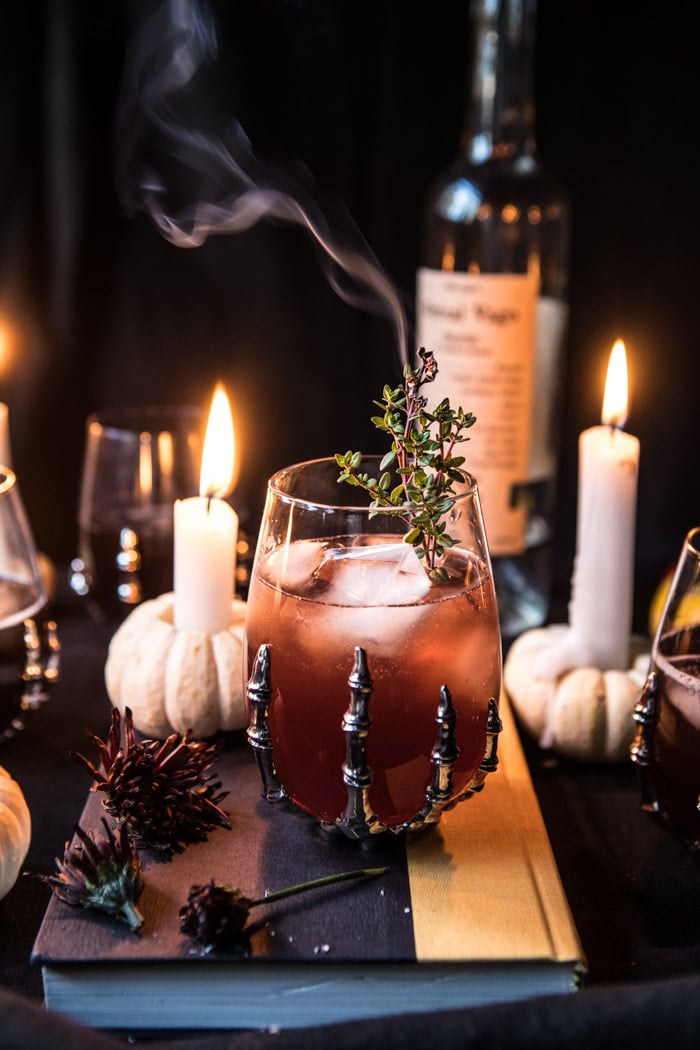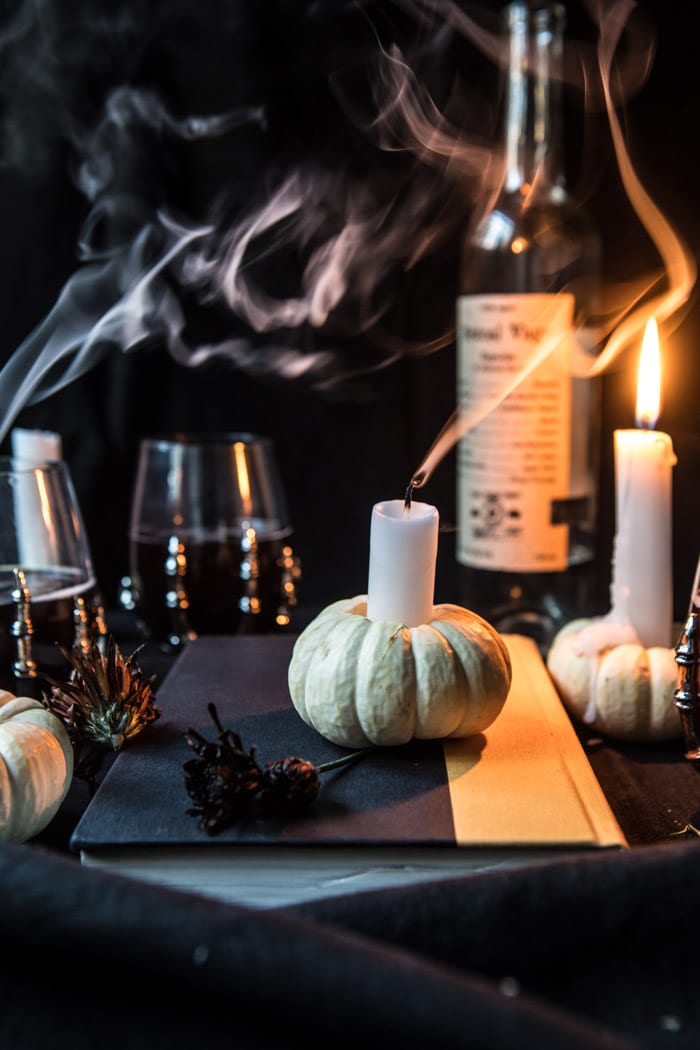 Celebrities know who to do it throw a great Halloween party (I'm looking at you Cindy Crawford and Heidi Klum) and treat their guests like the A-List friends they are, so why can't you? It's Halloween week so, why not treat yourself and your style-savvy friends to a Deathly Hallows Cocktail?
ven if you're not particularly fond of Halloween (and all the spooky décor, haunting music, and clever costumes that come with it), you can probably get behind the idea of sipping on a festive cocktail while watching a scary movie. After all, when it comes to food and drinks, isn't October 31 all about indulging in sinfully good sweets and spirits?
Whether you're planning a festive fête or a quiet night with some scary movies, I'm willing to bet that you're going to want sip on cocktails that are just festive enough to get you into the spooky spirit. One of my favorites this time of year is the Deathly Hallows Cocktail.
What is a Deathly Hallows Cocktail? It's a mix some of my autumn favorites. A splash of cranberry juice, a little tequila, a dash of orange liquor, lemon juice for warmth, maple for sweetness, and topped off with ginger beer. This is sweet, smoky, and all things cozy, but also gives off the spookiest of Halloween vibes. To give the drink a little smokiness, finish each drink off with a sprig of fresh thyme that can then lit on fire. It's mostly just fun for presentation, but it does infuse the drink with hints of fresh thyme, which is perfectly paired with the cranberry.
Also, if you aren't into cranberry flavors, pomegranate or blackberry juice (just mash up a few blackberries) would both be great in its place.
I'm really hoping to have put you guys into the Halloween spirit!
THE RECIPE
the deathly hallows cocktail
by half baked harvest
COURSE: drinks
CUISINE: American
KEYWORD: easy cocktail, Halloween cocktail, mezcal cocktail
The Deathly Hallows Cocktail is a simple mix of cranberry juice, Mezcal, orange liquor, lemon juice, maple, and ginger beer. It's sweet, smoky, and all things cozy, but also gives off the spookiest of Halloween vibes.
prep time 5 minutes
total time 5 minutes
servings 1 drink
calories 240 kcal
INGREDIENTS
1 1/2 – 2 ounces silver tequila or Mezcal
2 1/2 ounces cranberry juice
1/2 ounce orange liquor
1/2 ounce lemon juice
1 tablespoon real maple syrup
ginger beer, for topping
fresh thyme, for garnish
INSTRUCTIONS
1. In a large pitcher, combine the tequila, cranberry juice, orange liquor, lemon juice, and maple. Chill until ready to serve.
2. Top with ginger beer just before serving.
And with that…I solemnly swear that I am up to no good.
The glasses are on SALE, linked HERE below and some other options I love:
Most Read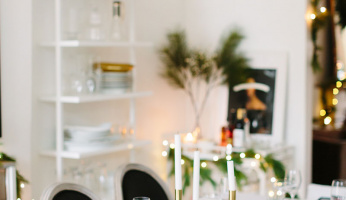 Subscribe to our Newsletter