Comfortable on Congress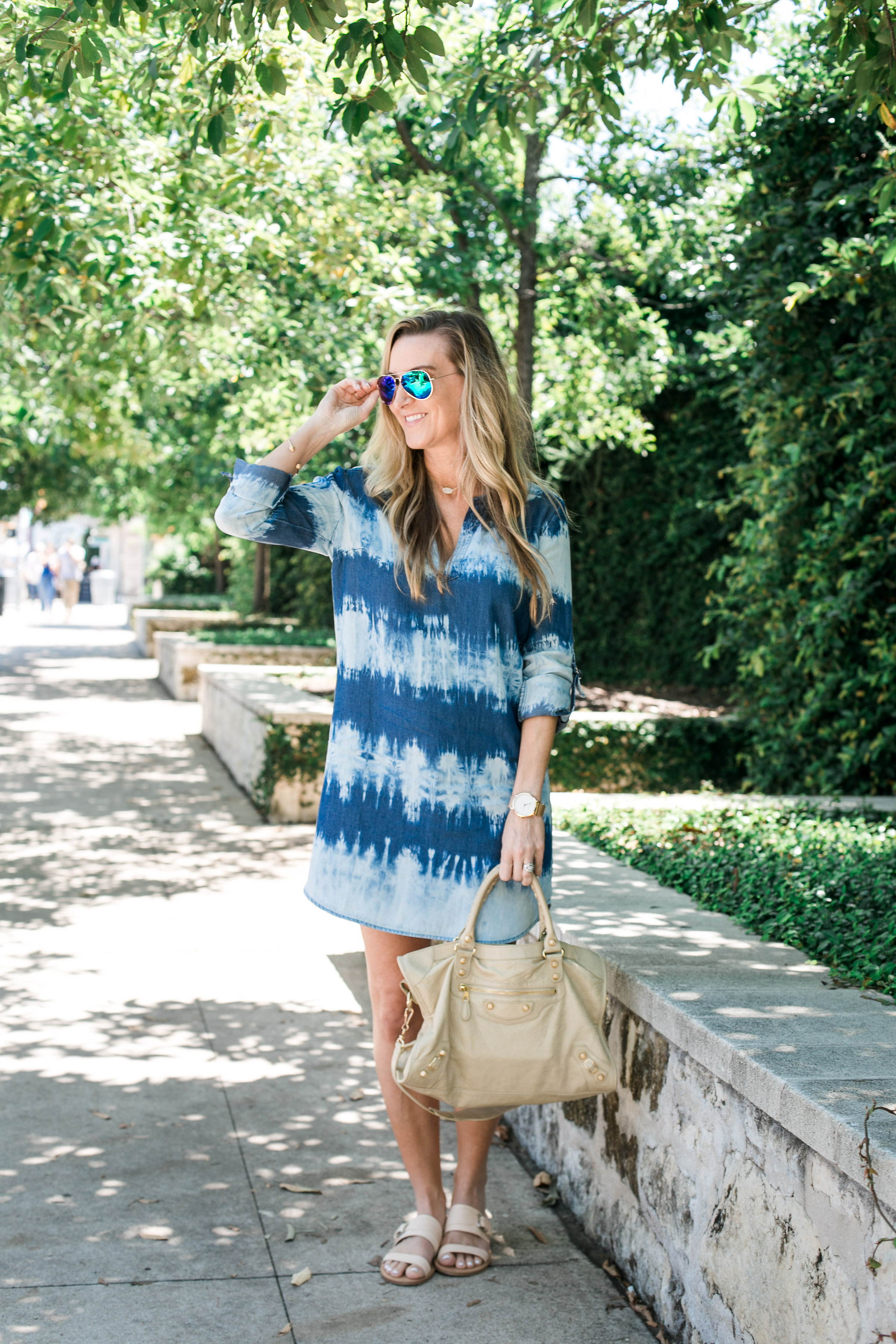 Nothing can bring you peace but yourself. Said by Ralph Waldo Emerson, this is my mantra while approaching Summer. With pool parties becoming commonplace, school ending for kids everywhere, and one sunny day following another, summer is a mix of calm and chaotic.
I'm ecstatic when it comes to relaxing days by the pool or great afternoons spent at summer concerts, but grow less excited for the inevitable sunburns and mosquitoes. To conquer all of this with a smile, I have to maintain some level of inner peace. For me, being peaceful goes hand in hand with being comfortable. Plus, being comfortable in your own skin is key to having confidence in the Summer.
Hotter temperatures lead to less clothing, which can make many feel insecure no matter how "Summer ready" their bodies might be. But these insecurities are manageable if you're able to embrace your body and be as kind to yourself as you are to others.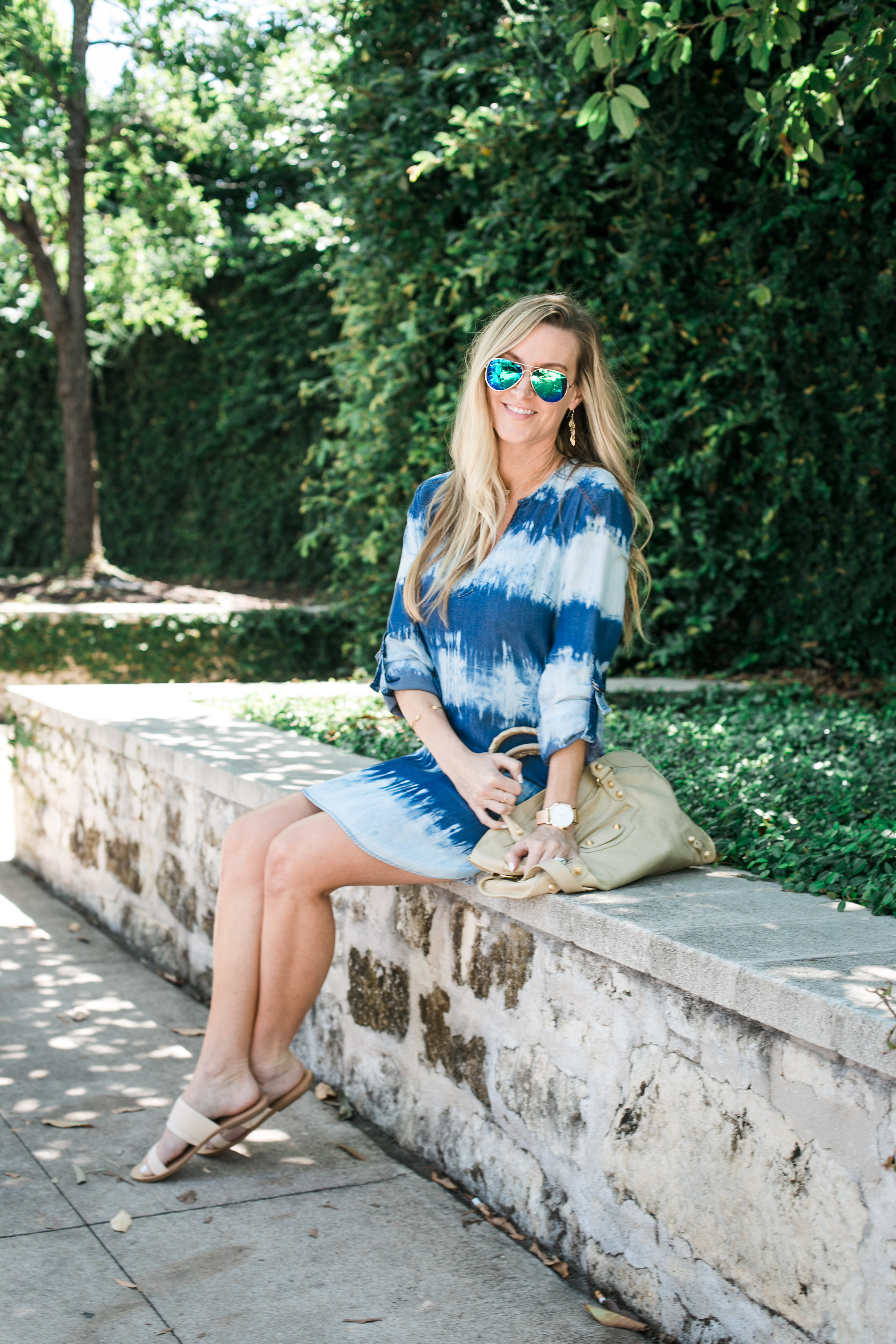 Clothing has the potential to be more than just wearable fabric; it can even bring you peace!! This is where Splendid enters the picture. One of my all-time favorite brands, Splendid, is launching their Spread Softness campaign promoting softness and kindness in their clothing and the world. Take this dip dyed dress I'm wearing today for proof that practical can be fashionable. Relaxed, flowy, gorgeous, and (of course) soft, this Splendid shirt dress is perfect for when I'm in need of feeling cool and comfortable.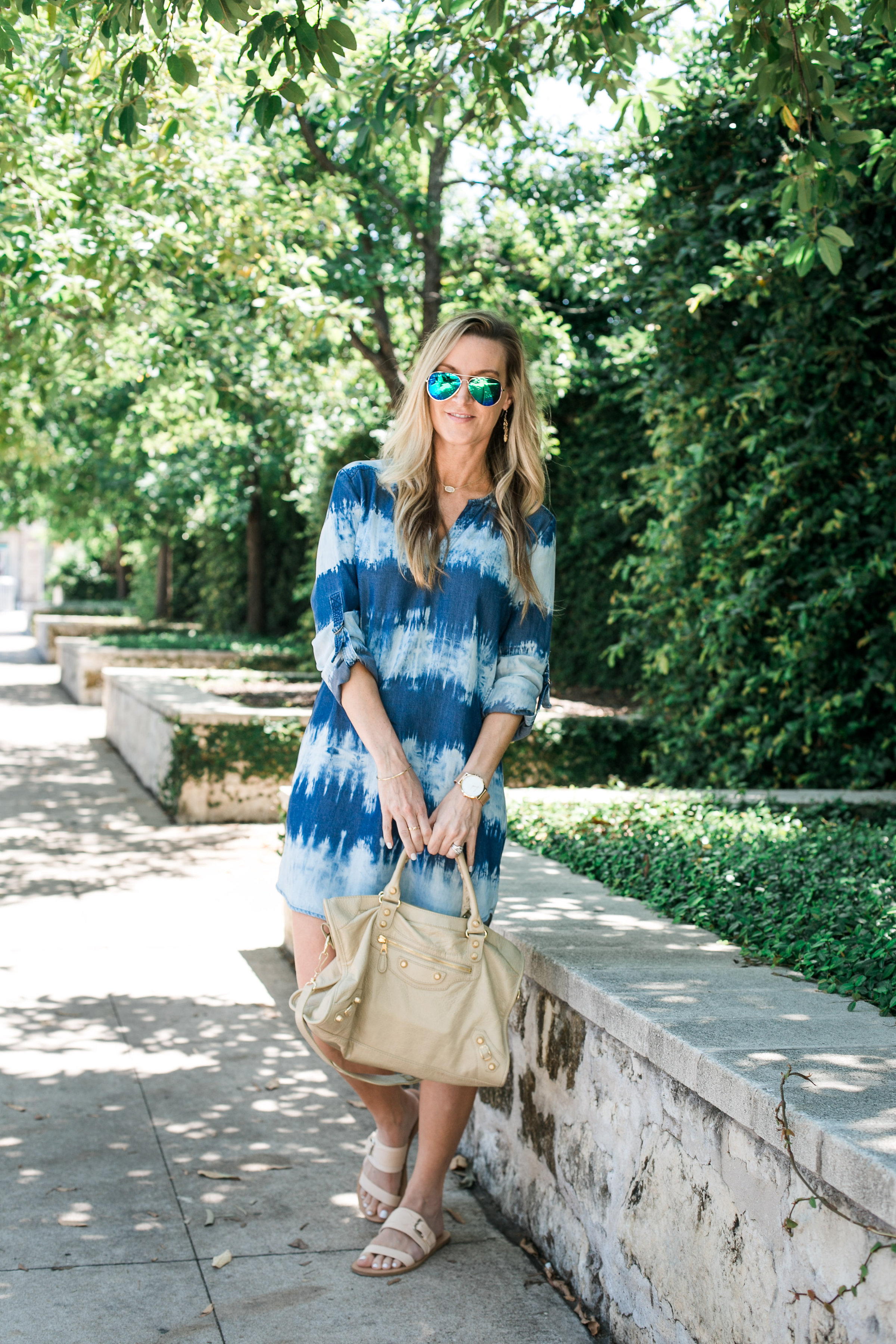 I decided to style my Splendid dress with dream-worthy neutral accessories. The sandals I have on today are from M. Gemi, a luxury Italian shoe brand with modern inspirations. These sandals in particular are named the Gita, and are just as incredible on as they photograph. Falling in line with my attachment to easy pieces, these sandals are a must-have for fashionably strolling down city streets. Summer splurges are a fantastic part of seasonal change, allowing the warm weather to be the perfect excuse to pick up a new pair of sandals (they also come in black!!).  My other accessories today mirror the neutral tones, like this classic cream Balenciaga bag and polarized Ray-Ban aviators.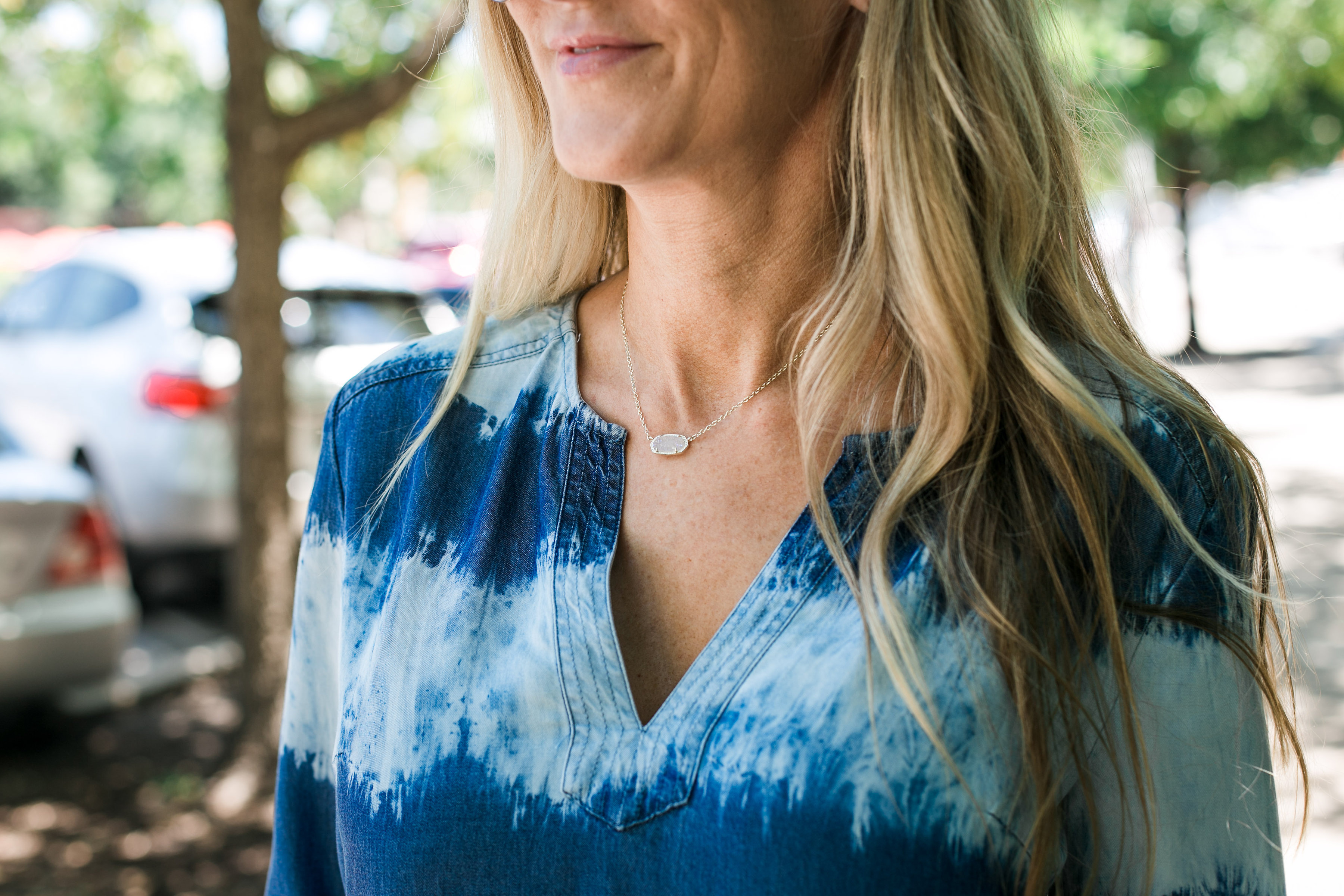 Tie Dye Dress | Bag | Sandals | Sunglasses | Watch | Necklace
Today was a perfect example of how peace and softness come from within. As I walked down Congress street (which is a must see if you're visiting!!), I was struck by how lucky I am to live in a place as beautiful and historic as Austin. I hope everyone is able to appreciate their home just as much this weekend!
Most Read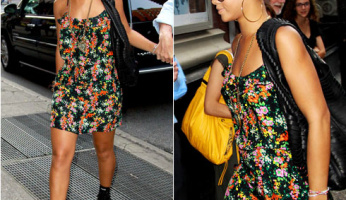 Subscribe to our Newsletter