Clarins Total Eye Lift Review!
Our eye area tends to be the focal point of our faces. This is why we like to accentuate them through makeup. But, what if you're struggling with some skin concerns that make you want to pull the attention away from your eyes instead? We're talking fine lines, wrinkles, crow's feet, persistent puffiness, dark circles, and more.
Clarins Total Eye Lift was mentioned in our guide to the best anti-aging eye creams, but we thought it needed a little bit more attention. We will take a deep dive into this moisturizing product to see if it's worth the $90 price tag.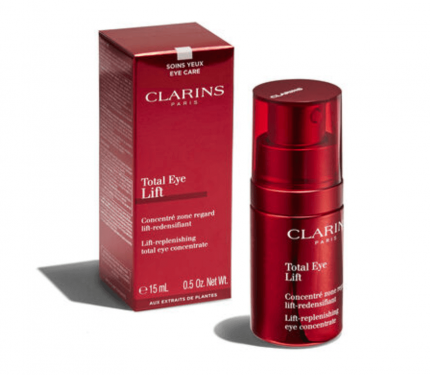 The first thing we need to assess is the claims of this all-in-one product. This daily-use eye cream is supposed to combat all signs of aging while contributing to firmness and restoring radiance. So, how exactly does it do this? Let's talk ingredients.
94% natural-origin ingredients power this eye contour cream. Organic Harungana Extract and Cassie Flower Wax visibly tightens the skin and helps to smooth wrinkles. Albizia Extract and Horse Chestnut-Derived Escin minimize the look of dark circles, contributing to a more radiant complexion. The last highlighted ingredient is Organic Guarana Extract, and Caffeine will combat any puffiness you may have around your eye.
The instant lift-smoothing effect can be seen in as little as 60 seconds after application. It's a serum eye cream with a smooth texture that allows for the best application and targets all skin types, including sensitive skin.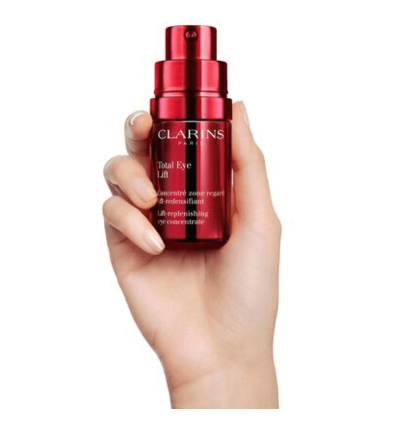 The directions specify to use this product twice a day, so when used in the morning, this cream acts as an eye primer, allowing for a longer makeup hold. When applied at night, ensure to apply it before your night treatment or heavy night cream so that the serum has a chance to sink into the skin.
If we're going on ingredients and claims alone, this product seems to be a nearly perfect eye cream. But another important aspect of reviewing a product fully is looking at reviews. Reviews on different platforms, as well as looking at both negative and positive ones.
Let's start with the Clarins website. It averages four and a half stars with nearly 2,000 reviews. What exactly are these reviews saying? Most of these reviews, as you can imagine, are five or four stars. The positive reviews all claim that this product is ultra-hydrating. It also seems to have an instant cooling effect which allows you to feel the results physically.
Many reviews also claimed to see a big difference in their dark circles. After scoping what real buyers had to say, we noticed one common denominator contributing to bad reviews… the bottle design! Essentially, the pump just doesn't work.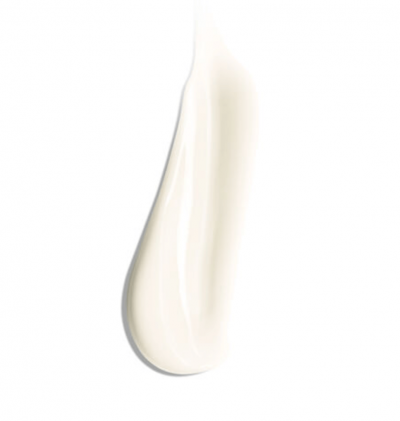 People complained about having to work extra hard even to get the product out, while some people couldn't navigate the pump at all. The real tell-tale sign of a valid review is if it's repeated on different platforms.
What did the reviews on Sephora have to say? Sephora reviews also average four and a half stars. Many people were firm on the fact that it helps with fine lines and wrinkles, claiming that they saw a big difference with signs of aging. Many positive reviews also commented on the texture of the cream, saying that it was lightweight, easy to apply, and melted right into their skin.
There were a few not-so-great reviews that we saw, all focusing on one aspect of this product. If you haven't guessed by now, it's about the design! Once again, the pump proves to be an issue, contributing to bad reviews.
If we compile all of this information together, is the Clarins Total Eye Lift worth the high-end price? There's no debate on whether or not this product works. When we look at the ingredients and real reviews from buyers, we feel assured about the quality of this product.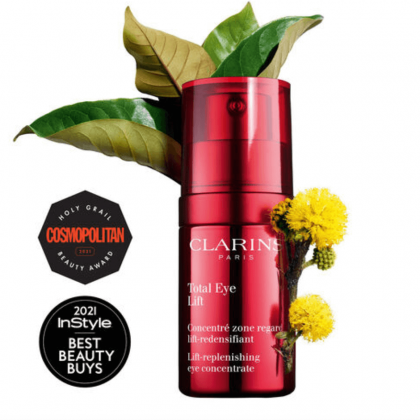 Does this overshadow an awful bottle design? Perhaps! If the pump is that much of an issue, it's possible you'll stop reaching for this product at all out of sheer convenience. If you're the type to get frustrated or like to breeze through your skincare, maybe this isn't for you.
But, if you're patient enough to navigate the pump and are looking for a super-effective eye cream, this might be your new holy grail.
Overall, considering the technical issues, we think this cream is priced a little bit too high to be fully worth it.
Most Read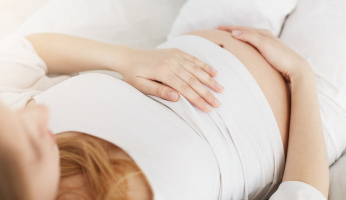 Subscribe to our Newsletter