Celebrity Style Beauty: Indulge Your Senses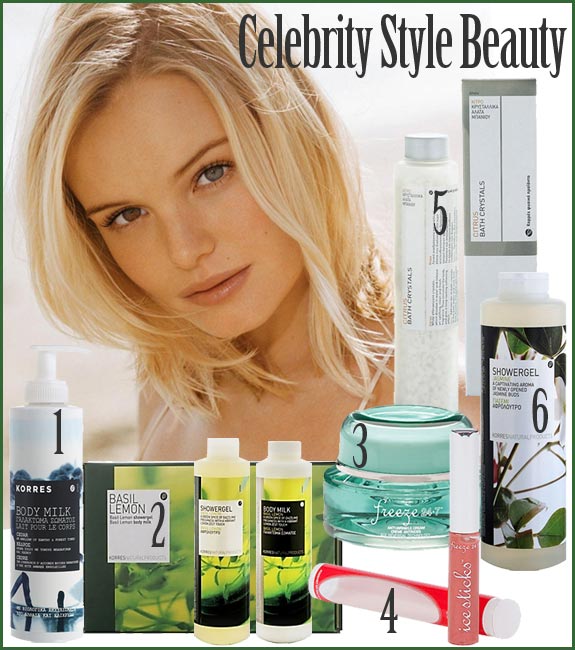 1. Korres Cedar Body Milk ($15)
An amalgam of earthy and forest tones with a sunny amber shade. Rich in starch, a moisturizing body milk with an exceptional powdery texture and a matte finish on the skin. The combination of provitamin B5, lanolin and jojoba oil enhances the suppleness of the skin, while also providing long-lasting hydration. Active aloe juice, extremely rich in vitamin C, vitamin E, zinc and antioxidant enzymes, supports the immune system of the skin.
2. Korres Gift Set Basil Lemon, Showergel ($24)
Korres natural products has launched several gift and travel sets for the girl on the move. A perfect gift set with basil lemon showergel and bodymilk. Green spice of dazzling freshness with a vibrant lemon zest touch.
3. Freeze24/7 Instant Targeted Wrinkle Treatment ($62)
Get Instant Gratification and say goodbye to fine lines and wrinkles. This clinically proven dream cream reduces the appearance of fine lines and wrinkles by 50-90% within 10 minutes of application.
More benefits? Diminishes the appearance of fine lines, wrinkles, forehead creases, droopy brows, crow's feet, furrows, laugh lines, feathered lips and more. Also, reduces the appearance of acne scars, stretch marks, rosacea, and enlarged pores. Gives skin a plumper, more youthful appearance.
4. Freeze24/7 Lip Plumper Brrr…Berry ($23)
Finally, a different kind of lip plumper, this revolutionary, multi-functional lip treatment uses vasodilating technology to smooth, plump and color the lips. All without any irritation. This moisture-rich formula delivers soft, buttery lips in seconds with a derivative of the B-vitamin Niacin. This clear, high shine, non-sticky gloss wont burn or dry, but will plump while hydrating to deliver a full, sexy and colorful pout. Muah!
5. Korres Citrus Bath Crystals ($25)
Who doesn't love a relaxing, luxurious bath? These white effervescent crystals which dissolve in water and release an uplifting, clean and fresh fragrance. They stimulate the body and give a long-lasting softening effect. Add two tbs of bath crystals in the bath water and wait until they dissolve, the water will acquire an opalescent milky colour and a rich silky texture. Dermatologically tested, mineral oil free and silicone free. Go ahead, indulge.
6. Korres Jasmine Showergel ($19)
I adore the sent of Jasmine and this creamy-foam showergel has the lasting moisturizing we all want. Wheat proteins form a protective film on the skin, thus maintaining its natural moisture levels. Active Aloe juice, rich in vitamin C, vitamin E, zinc and antioxidant enzymes, enhances the immune system of the skin. Furthermore, due to its ability to stimulate collagen and elastin synthesis, Aloe Vera gel retards skin aging.
Most Read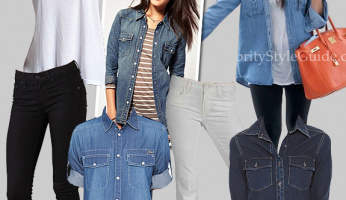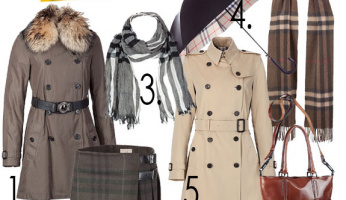 Subscribe to our Newsletter